What mattress does your favorite celebrity sleep on? It's common for us to follow the behaviors of our celebrities especially those who we love. So, here, there's some special feeling in the types of mattresses they choose. Of course, these models are a bit too expensive and also exclusive.
By looking at the TryMattress top beds; I also discovered that these beds fall into different categories. Here, you'll find eco-friendly, hand-crafted and unique luxury brands. I'll take you through these models, and you can try to connect them to your favorite celebrities.
Unique Luxury Beds
Among the mattresses that come with unique luxury components and celeb favorite is Vividus mattresses from Hastens. I've even had rumors that both Tom Cruise and Angelina Jolie purchased this expensive, horsehair and handmade mattress. They are unique models and are signed by a professional craftsman. What I loved most about them is that they are made using just the most beautiful natural elements.
So, if you want to sleep like Chris Hemsworth or Kelly Osbourne, consider getting a Tempur Pedic memory foam mattress. These models have a unique technology for the modern day generation. I recently found out that Osbourne bought one for her Brother during his 26th birthday!
Handcrafted Mattresses
The beauty of handcrafted mattresses is that they are made using the best quality materials, flawless craftsmanship, and incredible hand-stitching techniques. I was surprised to even hear that the former American President Barack Obama used to sleep on a Shifman mattress. Besides, other reports also show that the mattress company provided such models in the Clinton administration era.
Another handcrafted brand that you need to get your hands on is the Kluft, and a lot of stars are rumored to sleep on these excellent mattresses. Some of them include Demi Moore, George Clooney, and Cindy Crawford.
But that's not all, another favorite brand of mattresses are the expensive Hypnos brands. A good number of celebs even refer to them as the most comfortable beds in the world. Well, with people like Oprah Winfrey and the Queen of England alleged to use such models, it's no wonder that they carry such a 'heavy' tag.
Hypnos prides itself on being the only bed company that actively supplies mattresses for the British Royal Family and Household. They are merely handmade models that go well with royalty. So, if you want to feel like a Queen or King, pick this impressive collection of mattresses from Hypnos!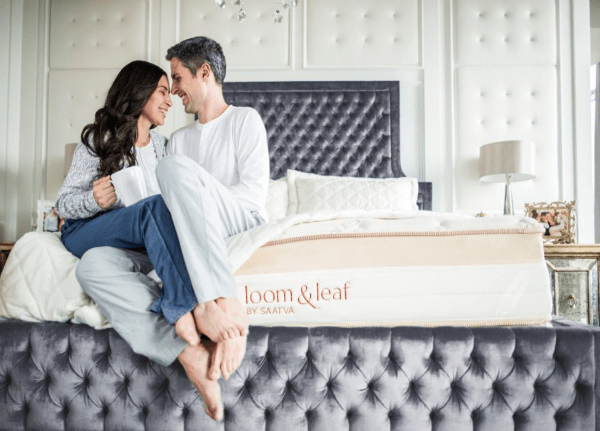 Eco-Friendly Mattresses
Places like Hollywood are going green and modern businesses are following the same trend. Recently, I read a story where Eva Longoria tried out one of the Latex foam products from Danny Seo's Simmons Natural Care line. She loved the bed so much that she even ordered a custom-made model of it. Another eco-loving celeb is Sandra Bullock who supposedly sleeps on a Natura mattress.
So, if you're looking for eco-friendly mattresses, you could start with any of these products. They are free from allergies or chemicals making them one of the healthiest categories of beds in this list!