Get this great beach style for men this season, its summer time and time to shine. As always, summer is about bringing out the bold colors and cool beachwear.
With this cool and casual style for men, we present a classic American color theme with red, white and blue. For the best summer styles, light fabric-shirts are always a great option. You'll want to get this eye catching Gucci T-shirt in cherry red. It offers a unique design and style that is form fitted and accentuates your build in all the right places.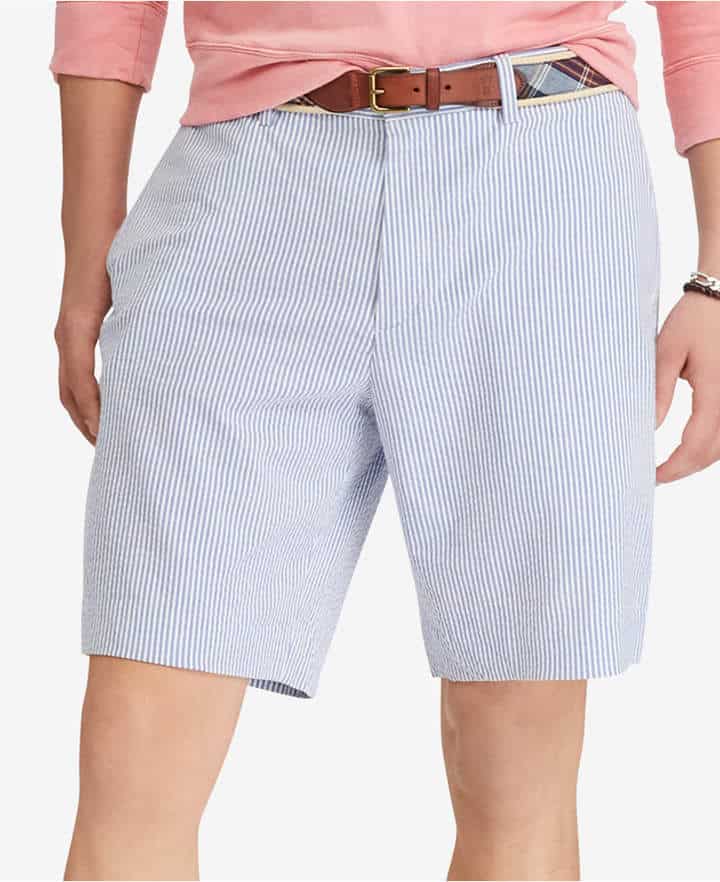 Pair this T with these vintage Polo Ralph Lauren pinstripe shorts. Classic striped searsucker pattern, nicking and grinding at trims, button fly, right coin pocket, and heritage logo patch at back make these the ideal fashion item to wear this summer. They bring class and style to any beachside soiree.
Then of course the in style shoes that go great with this look are these classic Vans skate shoes in white. They give a simple and clean look to this colorful beach style. Plus they can be worn without socks and still look great.
Complete this super cool style for men with a must have man watch from Gucci. A smart and modern everyday man watch from Gucci features a brushed steel circular dial with a black watch face and embossed logo design. This beautiful G-timeless model features a black GG logo dial with stainless steel 38mm case.
As your trusted style guide for men we show you the best summer styles. Now this American themed beach style for men can be yours to wear any place, any time.
SHOP MORE STYLE FOR MEN NOW!!!