This Armani style is perfect for every gentleman. First of all, you must understand that the use of color is an expression of your unique personality. Powerful colors like red speak of power, determination, and strength of purpose. Let your stylish clothing do all the talking with this eye-catching and masculine ensemble featuring the colors of fire, passion and love. A strong man like you should make a strong statement with his fashion choices.
First, you'll be needing an Armani Exchange Contrast Collared Polo for a laid-back, cool vibe. There are an assortment of different styles available, but stick with red for this ensemble. The chilli-red color is sure to grab attention. Armani is famed for creating pieces with a timeless appeal, perfect for a man of impeccable taste. The contrast sleeves make a fashion statement that is bold and fearless.
Next, you'll want the Amiri Crystal Destroy Jeans. Black jeans tell the world that you are a man who makes daring fashion choices. The ripped detailing adds a cool and sexy rock-star edge to your ensemble. Amiri clothes are simply the last word in quirky and edgy garments that show the world you are a force to be reckoned with.
Furthermore, every outfit needs a statement watch. So you'll be needing this Diesel Crystal Mr. Daddy watch. The fiery red face gives this timepiece instant impact. The incredible detail on this watch needs to be seen to be believed. The matte stainless steel casing and crystal lens give a quality and finish that is unparalleled. Completed to perfection with a quality leather strap, you can step out knowing your watch uniquely represents your personal style.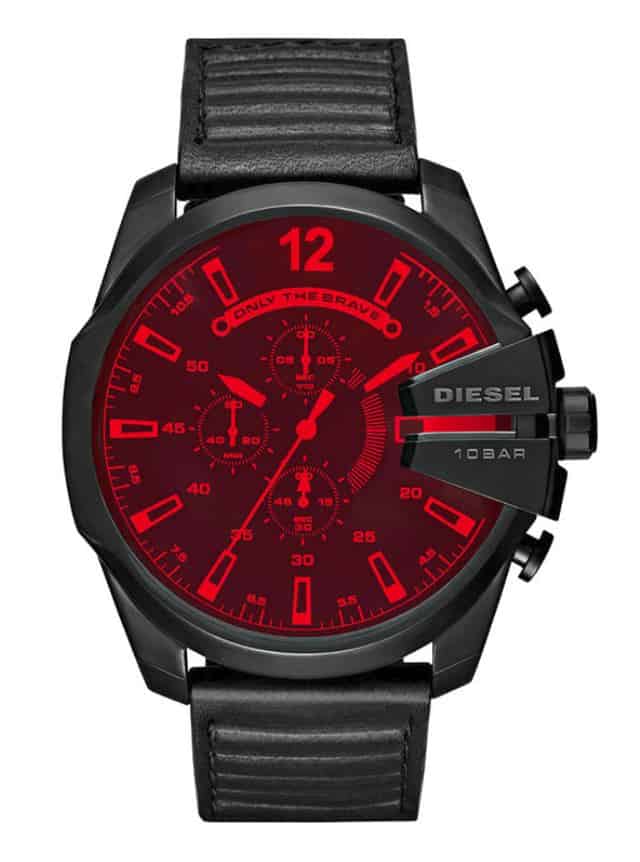 After that, accessorize your look with the Diesel Logo Leather Belt. Known for making clothes for fashion-conscious buyers with a unique sense of style, Diesel have created a belt with a timeless appeal. The quality black leather adds a tough and edgy note to your outfit. With a buckle embossed with the time-honored Diesel logo, this belt shows you are a man with an eye for exceptional quality.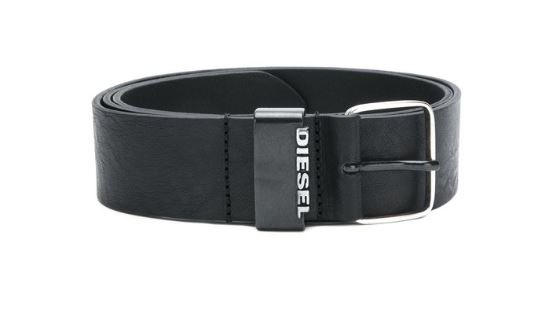 Also, you'll want to add these stunning Gucci sunglasses. These masculine sunglasses add a touch of cool attitude. The bee motif, synonymous with the Gucci brand, symbolizes that you are a man of wisdom and noble purpose. Handcrafted lovingly in Italy, with grey gradient lenses, these are classic sunglasses that will stand the test of time.
Last of all, finish your ensemble with these stylish red Prada loafers. These statement shoes evoke world-famous Milanese fashion that truly transcends time. The vibrant red calf leather upper is crafted with a square toe and flat rubber sole. These shoes are perfect for stylish men unafraid to make an impact.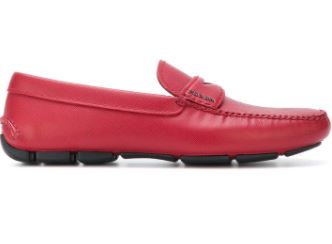 Finally, go and show the world your new rock-star attitude! Every head will turn as your incredible red ensemble shows the world your innate strength, power and individual sense of style.
Written by Hannah Stephens

SHOP MORE ARMANI STYLE FOR MEN NOW!