Passionate about her profession and absolutely in love with Architecture and Design, KRISTINA BRÅTENG was born in Málaga, daughter of a Basque father and Norwegian mother. She has designed more than 70 exclusive villas in her short but intense experience, not only nationally but also internationally. At only 29 years old a large part of her portfolio was developed in countries such as Dubai, Bahamas, USA, Cayman Islands and Oman among others, the latter being a country that she has a very special consideration for since it was where she had her first project to introduce her into the East.
She started studying Architecture at the University of Navarra, but after a year she relocated to the University of Malaga due to the great love for her hometown. As soon as she graduated in 2014 she immediately began her career as an Architect in Bynok, becoming the Director of the Department of Architectural Design in 2015 due to her great creativity.
The new Architecture brand of Bynok, B8 ARCHITECTURE, Worldwide Architectural Studio, in which Kristina is Associate Partner was presented during the a Keynote, last March 8 in Spain to more than 600 real estate professionals. This company will be responsible from now on for all the projects developed by Bynok and with which they aspire of becoming one of the leading international architecture studios, as they have managed to do with Bynok at the national level.
BEVERLY HILLS MAGAZINE:  Why an architect?
 KRISTINA BRÅTENG: I am so excited about this question, because I had it so clear in my mind since my childhood! I have this passion for architecture since early age, but when I think about why, immediately I stop on the image of the two women who most influenced both my childhood and my passion for my profession: my mother, Heidi Bråteng, and my school tutor, Marina Jiménez.
You see, let me explain this to you. Both my mother and my father are involved in real estate, but when I was very young I used to accompany my mother to work on weekends. I loved to sneak into the luxury villas and the properties that she had for sale at that time, go all around and analyze them, observe all details … although I am sure that sometimes she would have preferred me not being there, sneaking around.
I am very perceptive when it comes to the actual journey or experience generated in the user's eyes in a building, and believe me, I have that since childhood! So perceptive that I would actually end up in affecting some of the sales (unconsciously) as sometimes I "criticized" the distribution of housing or space if I did not like it (or praised it when I was excited) … Regarding the mention to my headmaster, although I would dare to say that at the school where I studied in Marbella all my teachers were very convinced that I would finish studying Architecture … she was also my arts teacher and technical drawing when I was a little older … She would always know how to make the most of my talent and of my special attraction to this field.
I have been dreaming since childhood of traveling around the world, and that desire to know other countries, other cultures, and having had the opportunity to travel a lot has also greatly influenced my desire to dedicate myself to this profession, if it can be called "work" (and I would like to underline the negative charge this word implies). As it is well said:  "Choose a job you love, and you will never have to work a day in your life".
BEVERLY HILLS MAGAZINE: You are a specialist in designing luxury villas… How do you understand the coexistence between architecture and interior design?
KRISTINA BRÅTENG: A good Architect brings on positive emotions and improves the quality of life. In all our projects, one of our basic principles is that Architecture must be functional, and of course it must respond to the series of needs that we get from the client. We must never lose sight of the user, since it is for whom we design and create the spaces with which we intend to stimulate the client, always considering factors such as light (natural and artificial), the relationship between spaces, the connection between interior and exterior, and of course Interior Design.
The Architecture itself does not need "superfluous adornments" to create emotions, but we always try to adapt the interiors to the way of life of the inhabitant and to improve the quality of life, playing with both the rational part (practical and systematized) of the Architecture, as well as with the sentimental one (spaces, materials, sounds and lighting that will incite the user to a mix of the emotions).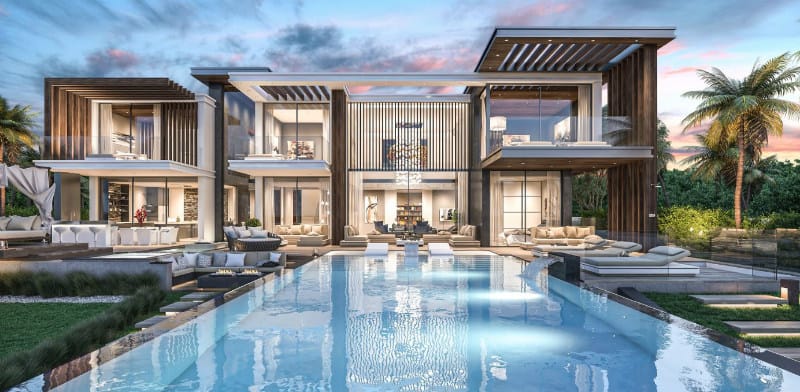 BEVERLY HILLS MAGAZINE: Who is responsible for interior design?
 KRISTINA BRÅTENG: Although I would outline the difference between "Interiorism" and "Decoration", I must tell you that each of the Designer Architects in Bynok we take care of the Interior Design of our own projects, but not of the Decoration Project. The Interior Design as I have mentioned in the previous question, is one of the key factors in the sentimental part of Architecture, and therefore we consider it linked to the Architecture project by definition. Who better than the Architect to also design the spaces and materials used for the interior? There is a project that I think you already know after having attended our Keynote of March 8, "LA BOLADILLA", which, being a Bynok project of own promotion, we have jointly designed the interior of the 7 show villas out of a total of 103 among the 4 designer architects of the Marbella office.
In terms of decoration, we let each client choose which professional to work with, although we always make some recommendations.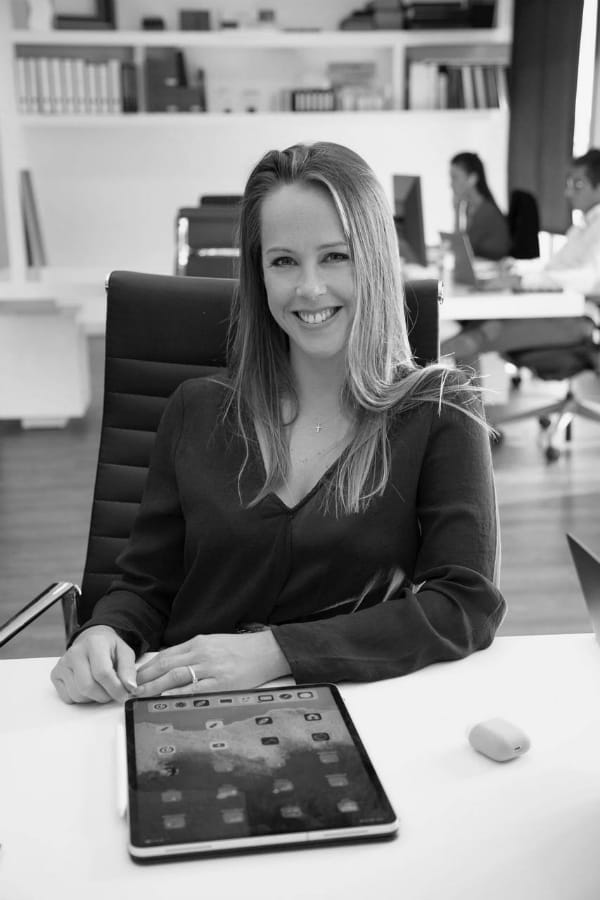 KRISTINA BRÅTENG
Architecture & Design Director Of Bynok
Associate Partner in B8 Architecture