The Tuscan countryside is easily one of the most beautiful places in the world. This centrally-located region boasts vibrant cities like Florence and Pisa. In addition, Tuscany has rugged mountains, rolling olive groves and even miles of Mediterranean coastline. It's here we find Villa dei Satiri, a unique real estate opportunity just waiting for the right investor.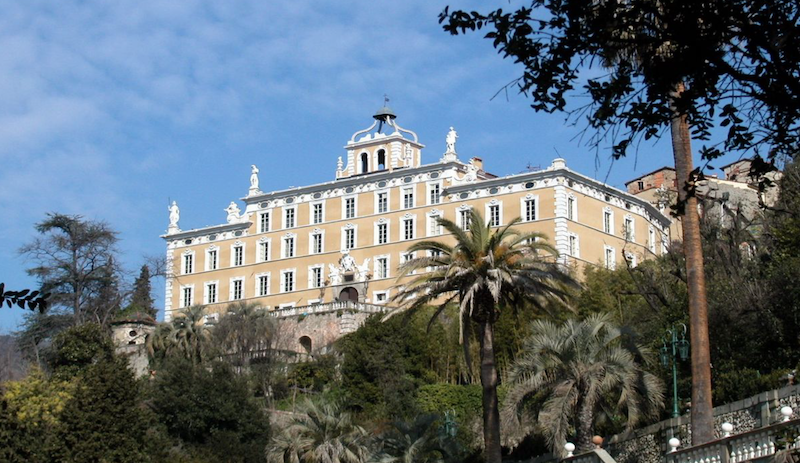 A Historic Luxury Estate
Just 15 minutes from the city of Lucca, Villa dei Satiri sits atop a hillside overlooking its beautiful grounds and the countryside beyond. This luxury estate has an interesting past. First, Villa dei Satiri was once the home of Carlo Collodi, the author of The Adventures of Pinocchio. In fact, when he wrote the story in 1883, he was living at the villa. 
Over the centuries, this dream property also hosted some of the biggest names in history. Anna de'Medici, Napolean Bonaparte, and the Archduke Ferdinand were all guests at Villa dei Satiri.
The Villa
The main house on the property stands on the ruins of a fortress. A striking example of Italianate architecture, an imposing double flight of stairs leads to the front doors. The 9,947 square foot villa spreads over four levels. Frescoes and statues abound throughout. An internal courtyard views the Summer House.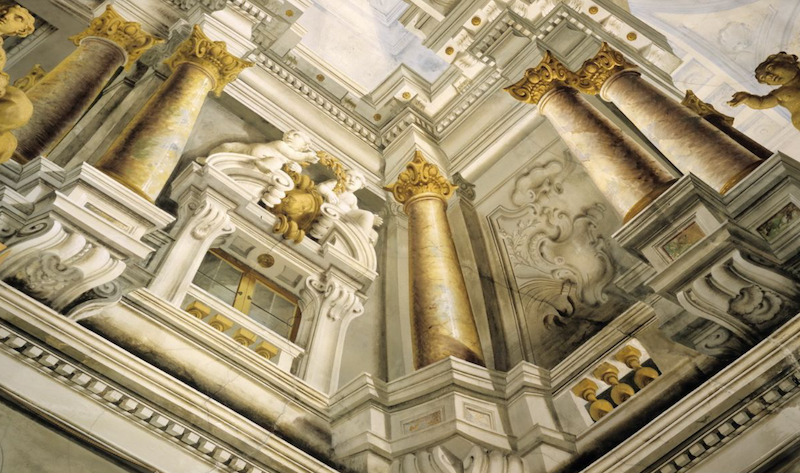 The Summer House and The Farm
North of the main house, find the Summer House, nicknamed The Clock. Designed by noted architect Ottaviano Diodati, a native of Lucca, The Clock has a beautiful rooftop terrace surrounded by balustrades and mosaic accents. It has a generous 2,047 square feet of space.  
The Farm, also called la Fattoria, is the smallest home on the property but is still 1,843 square feet over three levels. The Farm also has an internal courtyard and a small private garden. 
Contact Maddison Estates To Buy, Sell, Or Build Your Dream Home!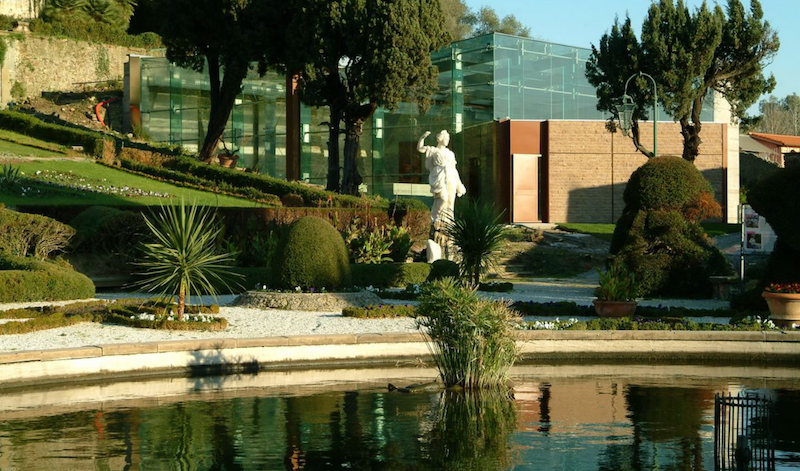 Additional Buildings
With Villa dei Satiri's origin beginning hundreds of years ago, it's not surprising to learn the property has thermal baths. Called Bagnetti, this small 285 square foot structure hearkens back to an earlier age with frescoed rooms and a second level originally used for musicians to entertain the bathers.
The only piece of obvious modernity at Villa dei Satiri is the House of Butterflies. This 1,348 square foot building rests upon the stone of the original structure but is fully-integrated with walls of glass. Able to maintain the tropical environment needed to house butterflies, this addition brings another touch of wonder to this luxury estate. 
Two other buildings round out Villa dei Satiri: a two floor restaurant overlooking the garden and a renovated building currently being used as an educational center.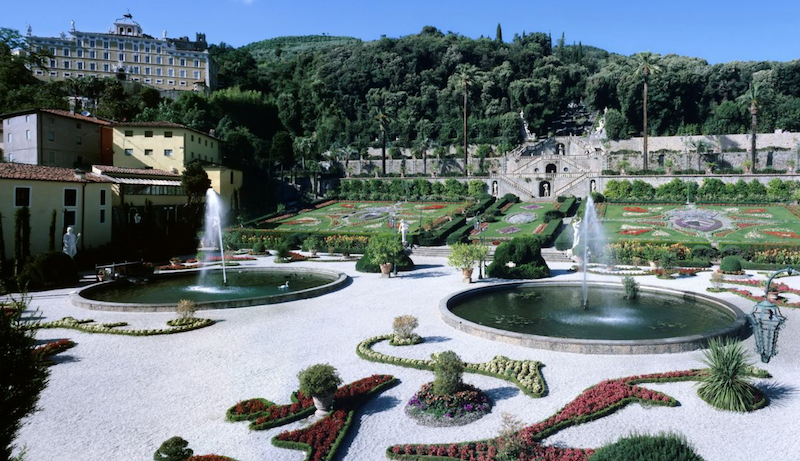 Extensive Grounds
The grounds of this luxury estate sprawl over nearly 30 acres. Some of the parcel is wooded. Moreover, Villa dei Satiri has 70 olive trees. Manicured gardens dotted with statues, walking paths and waterfalls make up much of the remaining acreage. It's the quintessential Italian garden and is widely considered the best garden in Tuscany. One might even suggest the grounds look like a beautiful park, which was, in fact, the original intention in 1652. 
A Unique Real Estate Opportunity
As it stands today, Villa dei Satiri's main house could return to an impressive private residence as it did in its glory days. However, the stunning dwelling, along with the many outbuildings and parklike grounds, lends itself to a host of other real estate prospects. For instance, with its classic Tuscan architecture, fortress history and unique connection to Pinocchio, this luxury estate would be an outstanding venue for a  cultural center. 
However, an even more interesting prospect would be the creation of a luxury hotel! Space abounds for generous guest quarters. The restaurant could transform into the perfect spot for fine dining. And the extensive grounds, manicured gardens and butterfly house would beckon brides and grooms for romantic luxury destination weddings.  
So whether you're looking for your own Tuscan castle or seeking an opportunity for savvy real estate investing, Villa dei Satiri is waiting.
Casaitalia International Srl lists this impressive luxury real estate with an asking price of €19.000.000 or approximately $21,000,000.