The new year is upon us! And no doubt, this year will surely have everyone in need of a bit of rest and relaxation. So when it comes time for you to schedule your own exclusive getaway, look no further than these relaxing island retreats. (Image Credit: Sean O./Unsplash)
The Brando
If you want to live like a celebrity, why not relax like one too? The Brando in French Polynesia is just the ticket! This now five-star hotel began its history in the 1960's when Hollywood legend Marlon Brando purchased the island of Teti'aroa. Desirous of creating an environmentally-conscious resort, The Brando was born. Though the star died before its completion, his children continued and completed his mission. (Image Credit: The Brando)
Today, this 2018 winner of the Best Hotel in Australasia & South Pacific offers 35 private and luxurious guest accommodations. The resort's three restaurants prepare a wide variety of decadent cuisine. And, of course, the spa's full menu of services will pamper and relax. But the real highlight of a Brando vacation is the multitude of activities. From immersing yourself in Polynesian culture to spending your days in the crystal blue waters of the South Pacific, this island holiday will easily provide memories that will last forever!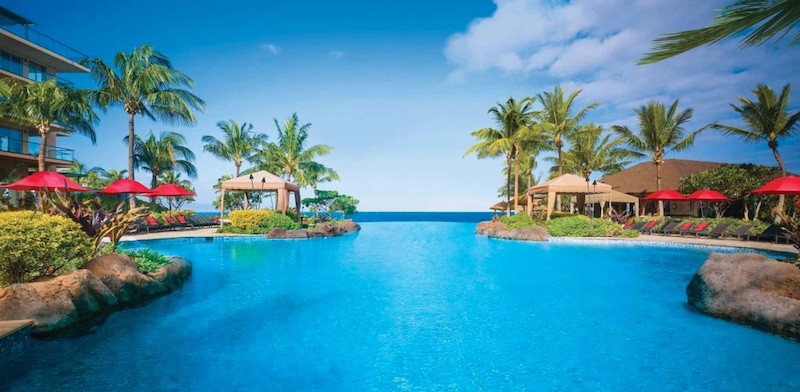 Honua Kai Resort and Spa
If you're in need of a family-friendly island retreats, Honua Kai Resort and Spa fits the bill! First and foremost, kids stay free at this Hawaiian resort. Located on the island of Maui, Honua Kai has something for everyone. Children will delight in the on-site waterpark with slides, waterfalls, caves, and a lazy river. And the three-mile Kaanapali beach is just steps away. (Image Credit: Honua Kai)
Moreover, beyond the resort's borders, a wealth of adventures beckon! Waterfall rappelling, helicopter tours, whale watching and zip-lining will keep older kids and adults busy for their entire stay. But don't forget to make time for the adults with a trip to Ho'ola Spa for a traditional Hawaiian spa ritual.
The skilled concierge team can help make your vacation to this island retreat one for the memory books.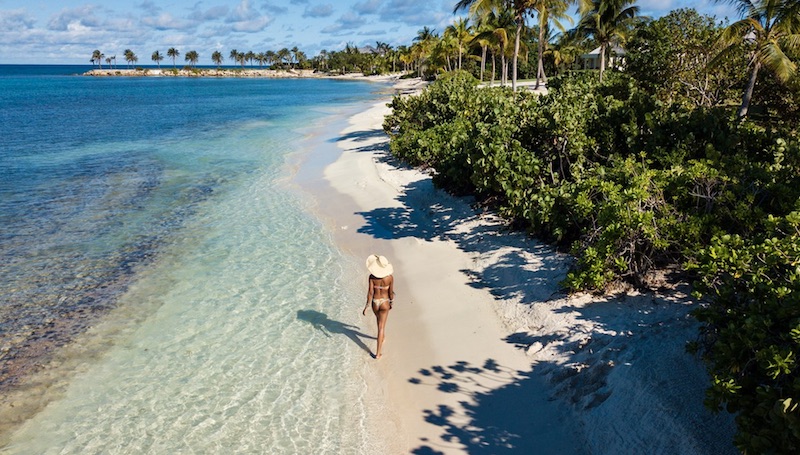 Jumby Bay Island
The Caribbean is an outstanding escape from the coldness and drudgery of winter. And the all-inclusive Jumby Bay Island Resort is assured to make the most of your stay. Farm to table cuisine, exciting water adventures and healing spa rituals will make you forget about the worries of home. Moreover, the resort's unique location allows for the once-in-a-lifetime opportunity to watch the nesting of the native Hawksbill sea turtle and assist the release of its hatchlings. (Image Credit: Jumby Bay Island)
Whether a romantic holiday, a getaway with friends or just recharging your battery in solitude, the fifty-four rooms, suites and villas provide luxury accommodations for parties of any size.
And for traveler's seeking even more privacy and seclusion, be sure to check out Jumby Bay Island's private residences. Twenty-one family-owned homes on the island are available for vacation rentals. Varying in size from four to nine bedrooms, these luxurious houses make an ideal destination for an island retreat with friends or family. Best yet, guests in the private residences have access to all the amenities of the main resort. 
Sign Up For The Free GOD Foundation Travel Portal for 60% Off Travel Deals Today & A Portion Goes To Charity!!!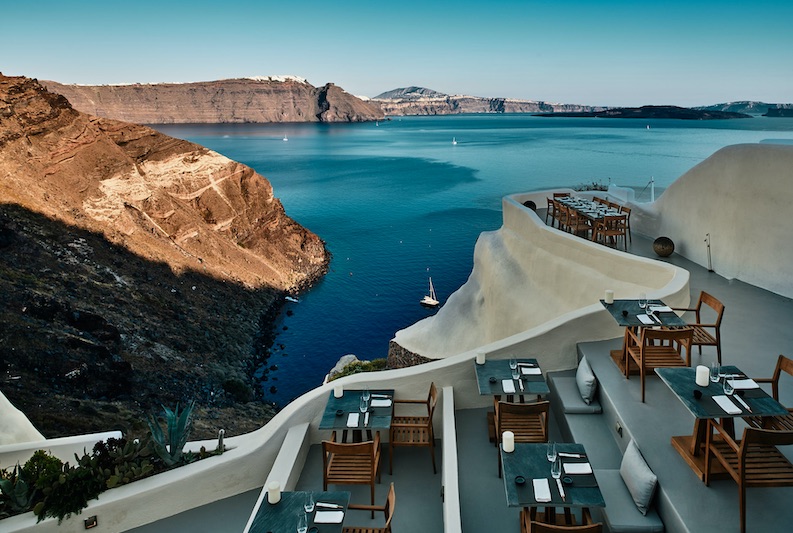 Mystique Hotel
Unlike the tropical climes of the other island retreats on this list, this exclusive getaway sits off the coast of Greece in Santorini. Formed by a volcanic eruption, the island has miles of lava pebbled beaches. But most who travel to this idyllic location are seeking more than lounging by the water. In fact, this locale is steeped with such luxury that explorers even searched for the lost city of Atlantis in Santorini. (Image Credit: Mystique Hotel)
The region is easily recognized by its rugged cliff-sides filled with whitewashed architecture. Mystique Hotel is part of that view. A member of the prestigious The Luxury Collection, Mystique overlooks the Aegean Sea and boasts exquisite views. Suites and villas are handcrafted of stone and wood and simple in design. But luxury still abounds. Private terraces, jacuzzis and plunge pools make your accommodations into a sanctuary. Gastronomy reigns supreme with fine dining and a secret wine cave. And the Asian Spa specializes in treatments that create harmony within the body.
Kandolhu Maldives
When you're planning your next vacation, if you imagine thatched-roof huts hovering above the water, look no further than Kandolhu Maldives. One of Maldives' 1,192 islands, Kandolhu is a paradise of rich vegetation and white sandy beaches. The seven-acre island is truly an exclusive getaway with only 30 villas in five different styles. For the quintessential island retreat, the Ocean Villas won't disappoint. On stilts over the Indian Ocean, your villa will be your private sanctuary. (Image Credit: Kandolhu Maldives)
And what's a tropical vacation without indulgent spa treatments? Kandolhu Maldives doesn't disappoint! Varu Spa has a full complement of relaxing services and packages. Furthermore, with Varu Spa's assistance, use your island holiday to balance your body and return to optimal health. Peaceful three and five programs concentrate on your body's wellness needs with indulgent, restorative treatments. 
The new year is a time for fresh starts and grand plans. This year, set your sights on relaxation. These island retreats are waiting to make your New Year's dreams come true!