A quick Google search of "Best Coffee Shops in Beverly Hills" yields thousands of reviews and results, with potentially thousands of differing opinions on the subject. This simple fact is why it is increasingly difficult to find that cute little "Mom & Pop" coffee shop in the 90210. We are not claiming that this is the definitive list of best shops, but according to the reviews of actual Beverly Hills residents, these are consistently ranked among their favorites. In no particular order, here are five favorite coffee locations of Beverly Hills locals. So next time you're considering to start your drip machine, you have some other options to choose from. (Image Credit: RawPixel//Pixabay)
1. GREENDOOR Powered by Intelligentsia
295 S Robertson Blvd, Beverly Hills, CA 90211
Found in northwestern Beverly Hills, GREENDOOR has a modern aesthetic with gorgeous outdoor seating. It's a great place to meet up with friends for a quick snack, with a menu featuring a wide variety of drinks and foods that can accommodate any dietary restrictions. It's also a great place to get some work done, as there are comfortable seating areas and plenty of outlets for the modern-day blogger. The shop's approach to coffee meshes well with the current trend towards green and sustainable consumerism, which is why it partnered with Intelligentsia, who it feels is the leader in eco-friendly coffee manufacturing practices. This is an affordable place with good food and friendly staff.
2. Urth Caffé Beverly Hills
267 S Beverly Dr, Beverly Hills, CA 90212
This is a one-of-a-kind gem in South Beverly Hills that boasts its own line of 100% organic coffee. In fact, the only items on Urth's menu are 100% organic, meaning no chemicals, pesticides, or GMOs make their way into your cup or onto your plate. A chimney and fireplace dominate the main sitting room, while a lovely patio extends outside, offering customers multiple great options. Whether you're looking for a nice place to have a coffee date or an everyday stop on your morning commute, Urth Caffé is an option that lets you forget about your effect on the environment, because it limits it for you.
3. Walter's Cafe
153 S Beverly Dr, Beverly Hills, CA 90212
A staple of downtown Beverly Hills since 1949, Walter's Cafe is a cute little shop that boasts the "Number 1 delivery in Beverly Hills." Whether you're stuck at work or sitting on the couch, Walter's will be there with your order hot and ready. While it's primarily a stop to sit down and enjoy a meal, Walter's is a great place to enjoy a mid-morning coffee, with a variety of vegan and vegetarian food options to go along with it.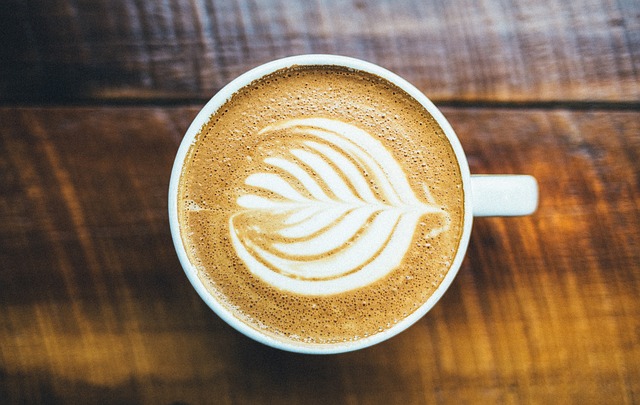 4. The Fountain Coffee Room
9641 Sunset Blvd, Beverly Hills, CA 90210
This iconic diner-style bar in the Beverly Hills Hotel is a must-visit coffee and breakfast lounge. With a 1950s-branded coffee bar and decor, The Fountain Coffee Room is set apart as a completely different style of dining experience. The food consistently gets great reviews, while the beverages are right there with it. This is not a place for everyone, as it is uniquely just a coffee bar. If you are looking for a place to hole up and work, you should probably look somewhere else. However, if you are looking to impress a date or get a taste of the high life, this place is perfect.
5. Alfred
490 N Beverly Dr, Beverly Hills, CA 90210
The interestingly named Alfred is a textbook example of a third wave coffee shop. It's unique, it's fun, and it's artisanal from the drinks to the decorations. It boasts a large menu of teas and coffees, with lots of reviews specifically calling out the Vanilla Iced Latte as the best drink. This place is a great stop for anyone looking to work on the go, snag some coffee in the morning, or sit down and chat for a while. Making the decision to visit Alfred is one you won't regret, but it can be a little pricey according to some users.
Conclusion
Beverly Hills is situated in a part of the country that is diverse and accepting, and this is reflected in the broad range of its coffee shops. There truly is a shop for everyone, even if that shop didn't make it onto our list. We tried to write about five different types of shops in order to display the diversity of the area. Feel free to comment on your favorite locations that we might have forgotten to touch on, and keep supporting your local businesses.