The Gulfstream family has two models: the G650 and the G650ER, with the ER version having an increased range. Gulfstream began its planning of aircraft in 2005 and made it public in 2008. 
When Gulfstream was first introduced, it was touted by the company managers and the industry publications as the largest, fastest, and most expensive business jet, with an outstanding range performance. Moreover, the next model G650ER has lived up to its hype and expectations. 
Performance and Handling
This luxury jet is powered by two Rolls Royce BR725 engines, which produce 75.20 kN of rated take-off thrust. This model can fly up to 7,500 plus nautical miles at Mach 0.85+. The aircraft set a record for the longest non-stop flight for a purpose-built business jet in 2019 when it flew 15,518 km from Singapore to Tucson. 
The additional range of Gulfstream G650ER is due to the large fuel tank's size, which allows for another 4,000lbs of fuel stored in the aircraft's massive wings. So, in terms of performance, the aircraft stands at the top of business aviation jets. 
Regarding handling, the plane contains fly-by-wire technology. This makes it easier to handle than earlier Gulfstream hydraulic control planes. Moreover, you don't need to learn any new method to fly it. 
Interior
Regarding its interior, Gulfstream G650ER can carry two pilots and up to 19 passengers in its cabin. Moreover, Gulfstream offers a range of cabin layouts for those who purchase the aircraft. So, when you choose your specific layout, remember that no two layouts are identical.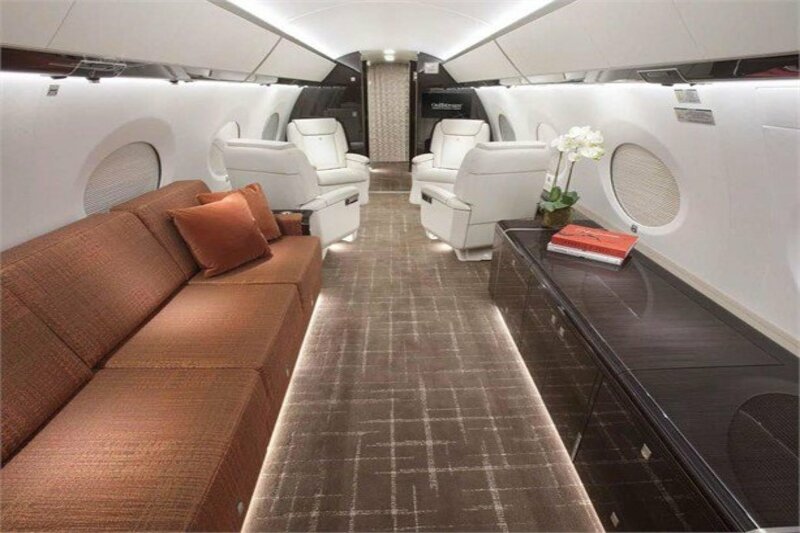 According to the G650ER standard cabin configurations, travelers will pass the crew compartment and gallery before entering the forward cabin. The crew compartment area consists of a full-sized rest area, with leather seats, which enables the crew members to remain refreshed for long-haul flights. Moreover, the forward cabin, mid-cabin, and aft cabin contain amazing seating areas. In the rear of the plane is the baggage area, which can accommodate the needs of any trip. 
Exterior
The exterior design of the G650ER is quite sleek and simple. Moreover, Gulfstream offers a large range of paint schemes, designs, and logos. Thus, buyers can customize the aircraft, according to their needs and exact specifications. 
Infotainment 
When it comes to entertainment, travelers can enjoy a high functional entertainment system. This converts the longest flight into an enjoyable experience. Some standard cabin entertainment features include: 
Three 26" display screens

A three-zone audio system

Mobile-app enabled temperature controls, window shades, and lighting

Gulfstream PLANECONNECT, which offers global in-flight connectivity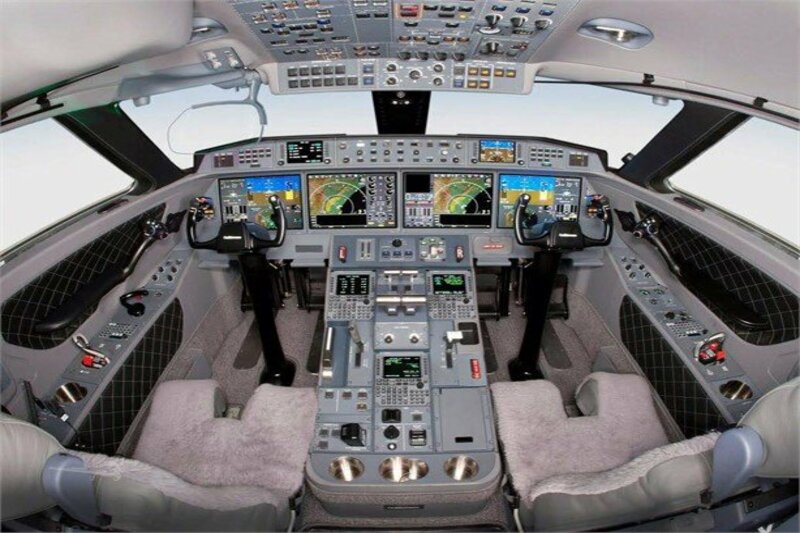 Price 
On average, the Gulfstream G650ER costs between $50 million to $60 million. For more information, visit the Controller website. 
The Gulfstream G650ER has it all, from a variety of color schemes and amazing interior features to long-range and performance. So, this is the perfect aircraft for people who prioritize long-range performance.