We are a fan of Versace because they are known for being a leader in the fashion world for both men and women styles. We present to you a casual look that can be worn day or night for any light-hearted affair.
The statement piece in this ensemble is a Baroque style Versace t-shirt with the signature brand gold leaf detailing. Since its founding in 1978, Versace has been synonymous with luxury fashion. For their Autumn/Winter '18 collection, iconic prints and characteristically glamorous designs sit alongside sleek, modern ideas. This black and gold-tone baroque leaf T-shirt from Versace features a round neck, short sleeves and an all-over print. This shirt is effortlessly stylish and endlessly comfortable. Versace offers multiple styles that you can wear to suit any occasion. Get this tee shirt style now!
Next, you'll want to start with a pair of blue jeans that are always a go-to for casual events. Jeans give a relaxed vibe and are great for cool evenings too. We love a straight-legged style with this look since the top will be the star of this style.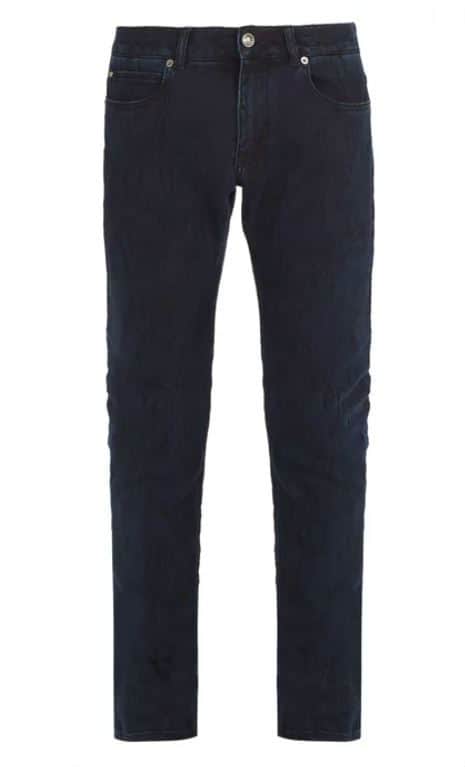 Additionally, complete the look with these matching yellow Tod's suede driving loafers. They have rubber soles and leather lace-tie closures at the upper. These make a stunning fashion statement for any man and pull this entire look together seamlessly.
Finally, no style is fully complete until we add the time-piece that makes jaws drop. You'll want a  gold watch to pair with this ensemble. It's water resistant with stainless steel movement and a rotating bezel. It's a perfect match for this casual look.
From head to toe you'll look like you stepped right off the pages of a fashion magazine in this stylish fashion set.
SHOP MORE VERSACE STYLE FOR MEN NOW!!!