The Mediterranean island of Sicily, Italy is renowned throughout the world. The amazing geography of Sicily puts the island on many a traveler's bucket list. Much of the island is dominated by spectacular mountain ranges. It is often said that Sicily likes to reach its hand up to the Heavens. Sicily is also home to Mt. Etna, a volcanic peak near the eastern shoreline. Volcanic ash causes soil to become wonderfully fertile. The temperate climate and fertile soil of the island were the main factors in Sicily becoming a largely agrarian society.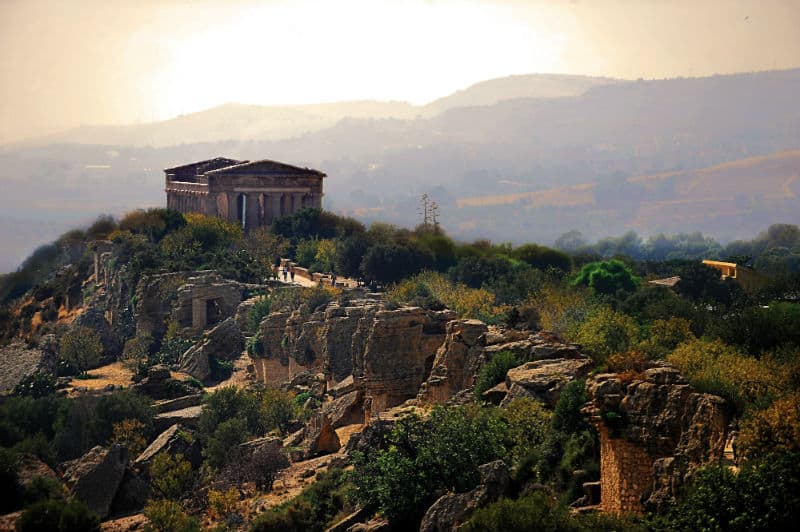 For hundreds of years, the local communities have cultivated oranges, lemons, grapes, pistachios, almonds, and a bevy of other produce. The agricultural traditions of the region still stand strong today. Rocco Forte Hotels built Verdura Resort keeping that rich history in mind. A bounty of luscious cultivated vegetation can be found throughout the resort's more than 550 acres, land originally owned by the Duke of Verdura. The abundance of organic produce grown on the property is used not only in the resort's kitchens but also used in the creation of Forte Organics, the bio-cosmetic line made in Italy exclusively for Rocco Forte Hotels. 
Sign Up For The Free GOD Foundation Travel Portal for 60% Off Travel Deals Today & A Portion Goes To Charity!!!
Verdura Resort is comprised of 203 rooms and 47 suites, each offering stunning features. The Grand Suites have beautiful views of the Mediterranean and the resort's fantastic golf courses. Accessed through a private entrance, these beautiful suites effortlessly combine their opulent indoor amenities with the breathtaking outdoor environment of Sicily. But for the quintessential stay in this luxury destination, booking a stay in a Verdura Resort Villa is an absolute must! The 6 villas, each named for a different type of flora seen in Sicily, are wonders to behold. Each villa is unique but they all have private pools and terraces and offer stunning views of the sea. A brag-worthy stay in a Verdura Resort Villa is the perfect exclusive getaway in the paradise of Sicily.
While Rocco Forte Hotels is known the world over for its special amenities for suite guests, those who stay in a Verdura villa are treated to an even more luxurious vacation experience. Villa guests are greeted with welcome champagne and get treated to a 30 minute aromatherapy session designed the help alleviate the effects of jet lag. For the duration of their stay, they receive exclusive use of 2 golf carts to provide access to the entire property. An in an effort to make this exclusive getaway as special and enjoyable as possible, Verdura Resort also gives guests access to U Canuscituri or The Connoisseur, local insiders who, with their expert knowledge of the region, can design unique tours tailored to guests personal interests. And, of course, in true Rocco Forte Hotels style, young guests receive a stuffed Verdù, the resort's hedgehog mascot as a souvenir from their stay. 
The cuisine of Sicily is known the world over and Verdura Resort brings the very best ingredients and chefs together for the enjoyment of their guests. With eight restaurants and bars to choose from, guests are sure to experience the epitome of Sicilian fare. Zagara, which is only for guests over the age of 15, focuses its dishes on the natural products of the island: olive oils, oranges, lemons, tomatoes, and fish. Dining on the outdoor terrace on such fresh ingredients while overlooking the water is a one-of-a-kind experience not to be missed. 
There is no shortage of fun activities to enjoy during a vacation at Verdura Resort. In addition to the wealth of Sicilian landmarks, sights, and experiences, the grounds of Verdura is filled with opportunities for adventure. Sir Rocco Forte himself is an avid golfer who always dreamed of creating a 5-star golf experience. With the help of designer Kyle Phillips, he did just that with 3 unique and challenging golf courses, each offering amazing views of the Mediterranean. A golf academy is also on-site with PGA professionals on hand to assist and instruct. 
For sporting enthusiasts looking to experience more than golf, the resort has created their Academies with the Stars. Helmed by known experts in their respective fields, these academies offer instruction in fencing, beach volleyball, rugby, and hip hop dancing. Verdura Resort is considered one of the best family-friendly resorts in Europe. Along with the academies available for all age groups, like tennis, golf, and water sports, the resort has also tailored programs specifically for their young guests such as their swimming academy and soccer academy. Yoga, Pilates, trekking, and meditation instruction is also available for those looking to diversify their fitness pursuits. 
Opportunity abounds to indulge your inner foodie at Verdura Resort. Every Saturday night, the resort hosts gourmet events sure to satisfy every taste bud. For guests looking to take a bit of the local cuisine home with them, the on-site culinary school is perfect. With master classes, Sicilian classics courses, mixology, and wine tasting, attendees will be able to recreate the wonder of Sicily in their own kitchens.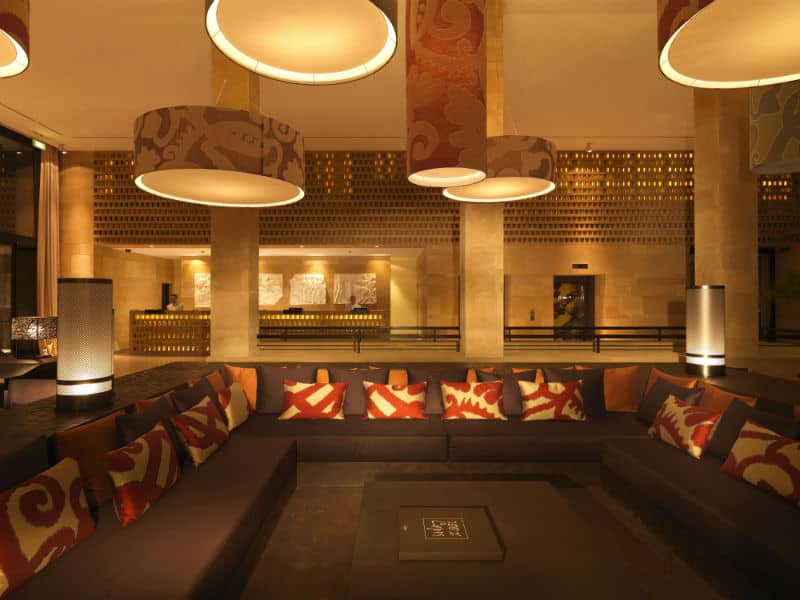 Still looking for something to do? Something out of the ordinary? Verdura Resort even caters to those guests looking to partake in new experiences, like DJ for a Day and Escape Room adventures.
The picturesque location of Verdura Resort, along with its opulent amenities and outstanding activities, makes it a stunning spot for a luxury destination wedding. An on-site wedding coordinator will assist the happy couple in planning their perfect day. The resort is licensed to perform civil ceremonies and a church in nearby Sciacca is available for those looking for a religious ceremony. Ceremonies and receptions can be held in four of the resorts restaurants or in one of the olive groves on the property. With the backdrop of the Mediterranean Sea and the cliffs of Sicily, it would surely be a wedding to remember.