VegasGirlsNightOut.com, Las Vegas' first-of-its kind boutique concierge service designed exclusively for women by women, announced its ultimate bachelorette party package, Thunderstorm Through Vegas. This package, crafted by VegasGirlsNightOut.com's Las Vegas party experts, offers groups a one of kind Las Vegas bachelorette experience with VIP tickets to Las Vegas' top male revue and VIP access to the hottest nightclubs on the strip. Vegas Girls Night Out offers affordable packages at prices incomparable to their competitors.
A team of Las Vegas experts at VegasGirlsNightOut.com has handpicked the most sought after Bachelorette party experiences to create the Thunderstorm Through Vegas package. This package includes:
VIP tickets to Thunder from Down Under, the top male revue show in Las Vegas
A 1 hour, one way limo transport with Mini Strip Tour and complimentary bottle of champagne
VIP nightclub access to Tao, Marquee, LAX, Hyde, Light, The Bank, Chateau, and 1Oak, with free open bar at both Hyde and Chateau
The experts behind VegasGirlsNightOut.com out know the ins and outs of the Las Vegas party scene, and have connections to the hottest shows, nightclubs and restaurants. Bachelorette parties can customize their own party packages through personalized, one-on-one assistance with Vegas experts to fit their group's specific needs. (Image Credit)
"As a Las Vegas native, I have lived and breathed that Las Vegas experience that everyone is looking for when they plan their trip out here," states Bri Steck, CEO and Owner of VegasGirlsNightOut.com. "With wedding season in full swing, I put this party package together based on what I've experienced as being the most popular and sought after activities for girls who wnat to travel to Las Vegas, perfect for the ultimate bachelorette party."
The boutique concierge service takes away the stress of planning the perfect girls' trip. Its VIP nightclub access allows groups to skip the long lines at the hottest Las Vegas nightclubs, as well as entrance to the club free of charge. With Thunderstorm Through Vegas, traveling to any activity is stress free with the inclusion of the 1 hour, one-way limo ride.
"When people go out in Vegas, they most likely have to wait on long lines, pay cover fees and spend tons of money on drinks once they're in," stated Steck. "With Vegas Girls Night Out, we give women the option to cut all lines, visit numerous clubs and attend open bars, truly giving them the ultimate VIP experience at a highly affordable price." (Image Credit)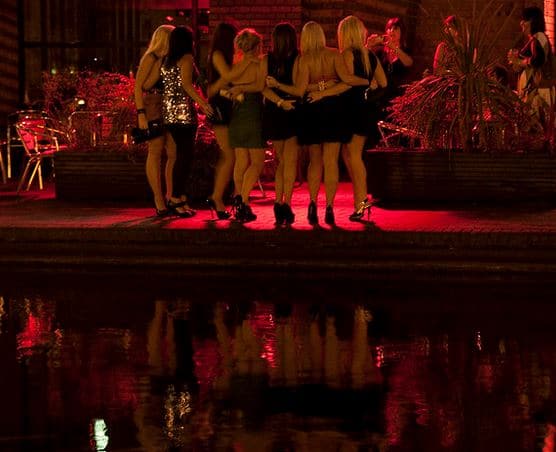 VegasGirlsNightOut.com was created by the experts behind SPI Entertainment, Inc., a leading Las Vegas based production company and talent agency with six successful resident award-winning shows as well as several shows touring internationally. SPI Entertainment's in depth knowledge and expertise of Las Vegas' entertainment provided the building blocks to create this first-of-its-kind concierge service. Its consistent work within the Las Vegas entertainment and party scene will continue to provide the best and most exclusive party options for those booking their girls' getaway through VegasGirlsNightOut.com.