Lamborghini, a company, credited for producing some of the world's most powerful and luxurious cars for years, is at it again. They have a new release, the Lamborghini Aventador LP 780-4 Ultimae. With this new car, Lamborghini aims to show off its skill in engineering and design abilities. And thanks to that, the outcome is a masterpiece, a dream car of its time. 
The Aventador LP 780-4 Ultimae seats at the pinnacle of Lamborghini's expertise and a testament to their dedication. Arguably, it has surpassed every model before it as the most refined car ever designed by the company. It's an achievement in design that leaves every other competitor behind. With that said, let's dive deep into this ultimate car so that you may see why it is the best.
Performance of Lamborghini Aventador LP 780-4 Ultimae
Lamborghini Aventador LP 780-4 Ultimae runs on a 6.5 litre 12 cylinder V12 engine and generates 780 hp and 770 of torque at 8500 RPM. This output is more than enough to make this dream car challenge for the number one spot, as the fastest supercar. 
The latest Lamborghini reaches a top speed of 221 mph. That means, if driven at its maximum limit, then the Lambo will go about as fast as most planes. According to the manufacturer, the vehicle can go from zero to 100 km/hour in just under three seconds. And with such stats, Aventador LP 780-4 Ultimae is indeed a fast car in its own right.
Ultimae features a four-wheel-drive system, meaning the engine distributes power to all wheels for better control and stability. Its suspension system is made from aluminum to keep it light. It also comes with two rear exhaust pipes. Besides that, the dream car rides on 22-inch rims with five double spokes.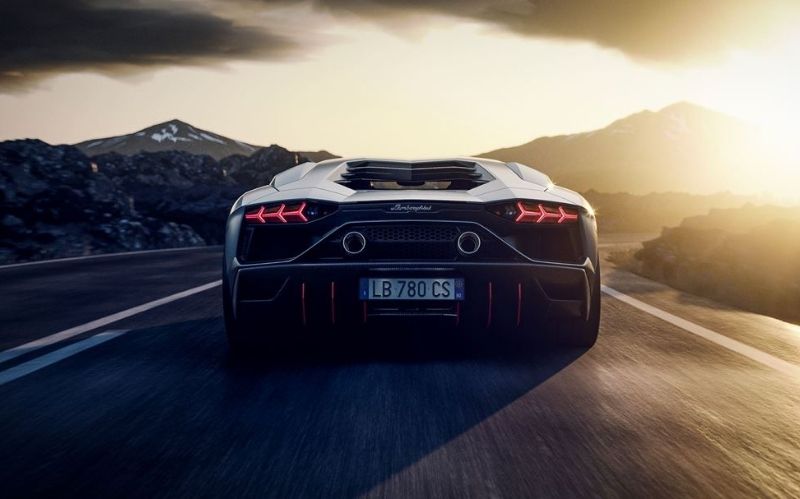 It also has a seven-speed gearbox. This allows the driver to change gears for different speeds and use more power to go faster when climbing steep hills with relative ease. The winter mode is one of many features in this car, which reduces engine output by 30% to withstand snowy conditions without overheating. 
In addition, the engine is more responsive and aggressive, and the car has an active aero, which helps with fast cornering and increased traction control at higher speeds. Its Drive modes include Strada (street), Sport, and Corsa (race).  
Interior and Exterior Design of Lamborghini Aventador 780
The interior layout of this two-seater is one of its major attractions. And because of that, some have rated this luxury car as "the ultimate supercar." Plus, it has plenty of headroom and legroom that ensures occupants enjoy their ride with comfort.
The automaker designed the interior to offer ultimate comfort and lined the cabin with leather, Alcantara, and carbon fiber trim that gives an upscale feel right away. Also, all controls are within reach, so the driver can easily adjust everything from audio to climate control.
There are also four cup holders at the front end for holding drinks or other items that might need handling during long trips. Also, the infotainment system combines a large touch screen display which provides access to navigation, audio, and vehicle settings for drivers who prefer it over physical buttons.
The body design increases aerodynamic efficiency and downforce, at the same time reducing air resistance. Its rear bumper has two diffusers that act as air outlets to improve airflow around the vehicle, thus reducing drag. All these attributes enhance the sporting essence of this dream car. Above all, it's an awe-inspiring machine that features a sleek exterior and an interior filled with top-quality materials.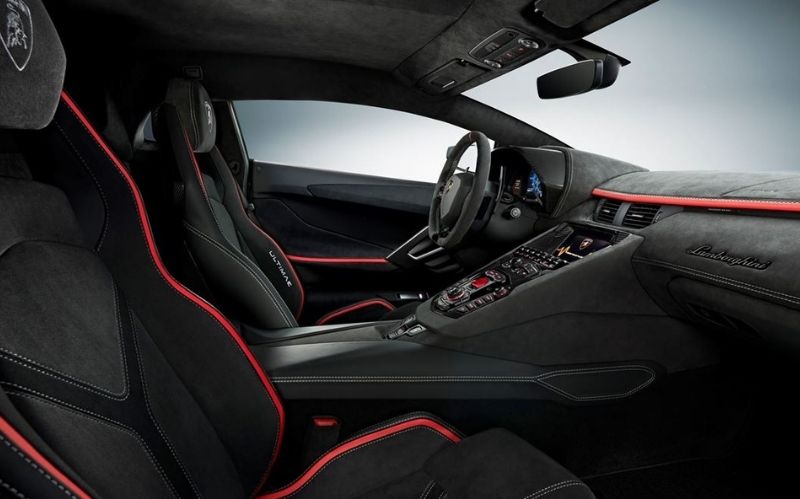 The Selling Price of This Ultimate Supercar
The production of this fine car is limited to 350 units worldwide, and the price tag for one unit will range from $520,000 to $580,000. 
To Sum Up
When you look at the Aventador LP 780-4 Ultimae, you see a luxury supercar. It has sleek lines and curves with an aggressive front fascia to ensure everyone knows how powerful this car is. The redesigned side vents are more integrated into the vehicle's body rather than sticking out like on the original Aventador.
There is no question that the Lamborghini Aventador LP 780-4 Ultimae might be one of the best cars in production today. It's a beautifully crafted vehicle with stunning performance and design. It offers the ultimate in speed, comfort, and style. When it's revving up to top speed, the engine sounds like music – though some people may say it's too noisy and not for them, while others find it exhilarating. If this sounds like your dream car, then Lamborghini Aventador LP 780-A Ultimae is the car for you.