As your favorite magazine, we are always searching for top beauty products to share with you. We have gathered some of our favorite picks from new and emerging skincare brands that we think you will love. So get ready to shop for your Mom, your sister or yourself.

August & Monroe Brightening Eye Serum
A wake-up call for your eyes, this serum works wonders for the under-eye area, helping to reduce the appearance of puffiness and dark circles. One of the main reasons Wake Up Call was created was also to provide you with the perfect base for your under eye concealer applications. No more creasing, fast drying time & an extremely smooth & hydrated look.  It has a light-weight peach gel texture with a patented cooling tip that glides to help nourish the under-eye area while using active ingredients to diminish fine lines and puffiness.

REGENLABS LIQUID FACELIFT
Liquid Facelift® is a peptide-infused facial cream formulated by a board-certified Doctor that enhances skin structure without the use of injectables. Years of research with scientifically studied peptides have been fused to provide incredible facial transformative results. Body Protective Compound & GHK Copper are revolutionizing the cosmetic industry by targeting collagen fiber production. A proprietary blend of anti wrinkle peptides have been studied to target wrinkles in a similar fashion to injectables by working on muscle fibers. Ditch the injections, get a natural non toxic lift with Liquid Facelift®
äz Craft Luxury Hair Elixir Nourishing Oil
Experience luxury hair care with äz Craft Luxury Hair Elixir Nourishing Oil. The proprietary blend of oils, like a keratin treatment in a bottle, provides deep nourishment to your hair. Bid goodbye to frizz and hello to silky, smooth locks well protected against thermal damage and humidity. This oil heals cuticle layers that have been stressed by the element, thus, aiding in color retention and restoring strength. Savor the ultimate hair care experience and achieve your dream hair with äz Craft Luxury Hair Nourishing Oil. Try it today and make your hair glow with luxurious health.

äz Craft Luxury Hair Care Remedy Restorative Masque
Transform your hair with the luxurious äz Craft Luxury Hair Care Remedy Restorative Masque. This masque is formulated with a nourishing elixir, providing a good dose of protein and moisture to damaged or chemically treated hair. It also supports fiber alignment, leaving your hair feeling and looking healthy, smooth, and revitalized. Choose to use it daily or even as a weekly indulgence, and the masque will help replenish your hair's natural beauty and strength. Treat yourself to the best in hair care with äz Craft Luxury Hair Care Remedy Restorative Masque and experience the difference in your hair's sheen and health.

SpoiledChild A22 Biotin Boost Hair + Scalp Serum
Get your hair transformed with the SpoiledChild A22 Biotin Boost Hair + Scalp Serum! This innovative serum promotes thicker, shinier, and fuller hair with key ingredients like biotin, niacinamide, and rosemary. With over 100 natural actives, this fast-absorbing, residue-free formula penetrates deep into the hair follicle, nourishing and strengthening your hair and scalp. Applying it is a breeze thanks to an easy-to-spray format. In just 90 days, you'll notice a striking improvement in hair growth and visibly reduced shedding. A consumer study revealed that 97% of users saw a marked improvement in just one month. Why settle for thinning hair? Try SpoiledChild A22 Biotin Boost Hair + Scalp Serum today and experience the transformation for yourself!

Frizz Ease Serums – Original and Extra Strength
Bid goodbye to frizz and say hello to shiny, sleek hair with Frizz Ease Serums! With this award-winning formula, you can instantly get rid of frizz and humidity and get those silky, glossy locks that are perfect for any style. Do you prefer straight looks or beachy waves? This ultra-versatile serum can be used to style dry and wet hair effortlessly. Its improved spreadability and even coverage allow you to enjoy the most brilliant shine yet. Frizz Ease Serums are non-sticky and allow total control over frizz, so you can create any look you desire. Get your Frizz Ease Serums from any Walmart close to you, and enjoy excellent hair care!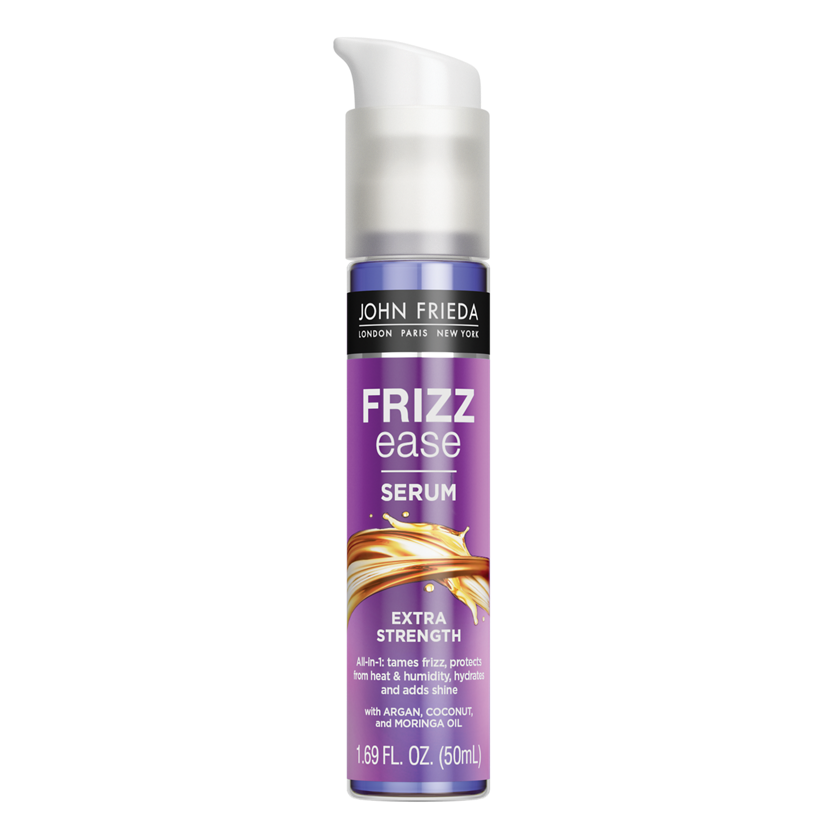 Environ Skin Care
Give your skin a healthy glow with Environ Skin Care. This moisturizing toner is infused with a blend of botanical extracts, which works to properly moisturize and improve the overall health of your skin. It is specially formulated to leave you feeling fresh and your skin hydrated and rejuvenated. Experience the immense benefits of natural plant extracts as they work together to give your skin the essential care it requires. With Environ skin care, you say no to dull, dehydrated skin and yes to a refreshed, radiant complexion.