Ever since 2012, the Tesla Model S is the car that keeps impressing. After all, this full-electric car simply delivers in every way possible. It's luxurious, it's fast, and it's easy on the eyes. Isn't that your typical dream car described right there? So if you're ready to see an EV defy all expectations of an electric motor, let's take a close look at the 2018 Tesla Model S!

Don't Underestimate the Power of Electric
Over the years, we've learned that electric motors tend to lack power. But the Tesla S completely annihilates that perception in a matter of seconds! Seriously, that's not an exaggeration. The Tesla Model S P100D trim rushes from 0-60 mph in a matter of 2.5 seconds! That's not just fast by EV standards! Overall, that's one of the world's fastest acceleration times—just one single millisecond behind the fastest accelerating streetcar on earth!
But remember, the Tesla Model S doesn't brand itself as a sports car. Instead, this EV provides all-out luxury despite its racetrack-dominated speeds! When you get behind the wheel, don't forget to check out the autopilot functions. Everything from lane changing and auto-steering is available during cruise control. And best of all, the Tesla Model S will even park itself! So no more writing those notes when you back up just a touch too far when parallel parking in a tight space!
Also, don't forget that you're driving an EV here. So that means you'll get some impressive mileage. If you opt for the P100D trim, you'll receive a full 335-mile range! That's more than enough to drive from Los Angeles to Monterey in one single trip! So it goes without saying that the range here is downright impressive!

Electric Meets Luxury
Overall, this cool EV's design is nothing short of impressive in every possible way! But then again, it's a Tesla—a brand that's no stranger to cool-looking cars. The outside alone provides a nice and sporty look. Plus, there's even a carbon fiber spoiler to assist with those race car speeds!
But the real fun begins when you approach those automatic handles and step inside this dream car! Starting off, you'll instantly notice that massive 17-inch screen that looks like a tablet. This is your infotainment. And as you'd guess, it's where you'll control most of your Tesla Model S's functions like adjusting the sunroof, changing the radio station, and climate controls. But should your passengers ever feel bored, this screen also offers plenty of non-driving features like Sudoku.
Moving on to the instrument panel, you'll get another digital display. And this one tells you everything you'll ever need to know about your drive, including remaining range, the outside temperature, and of course, your speed!
And just when you though the cool features couldn't end, all you need to do is look up. The roof of this cool car is all glass. So you'll get full views of the outside world. Whether you want some natural rays or to simply view the stars at night, that's all possible with this epic design!

What's the Price of a Tesla Model S?
Are you looking to own this electric beast for yourself? Then you'll be happy to know you can pick one up now for as low as $77,000. Where else will you find this level of speed and luxury at that price? The short answer: you won't
Wrapping Up
For 2018, the Tesla Model S is certainly gearing up to be the car of the year! And how could it not reign on top? After all, you're getting supercar speeds combined with cool luxury features! It's a win in every single category! So with that said, if you're looking to drive the year's ultimate EV, the Tesla Model S is the car for you.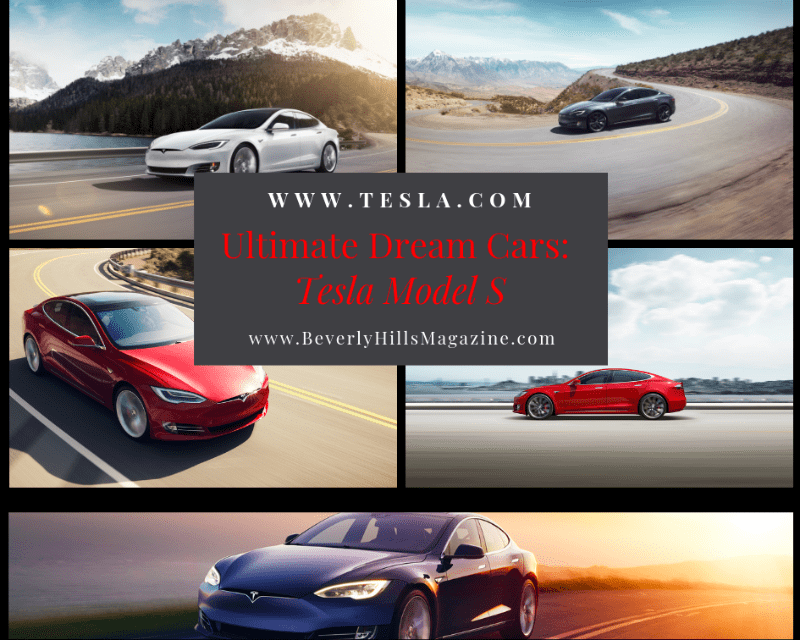 (Images Courtesy of Tesla Motors, Inc)