The ultra-sporty Audi R8 is back with quite a few upgrades for 2018! It's still your favorite everyday supercar. But this time, it's faster, stronger, and a touch better looking (who thought that was possible?). Those are some upgrades we can all get behind! So with that said, let's take a look at what's to love about the 2018 Audi R8 V10 Plus.
The Power of a Furious and Roaring V10 
With V10 in the name, you already knew the motor would be a highlight here! It also happens to be naturally aspirated with 5.2 liters as well! But as you know, this supercar is all about power! So with that said, you'll get 610 horsepower, which is about 70 more than your typical R8.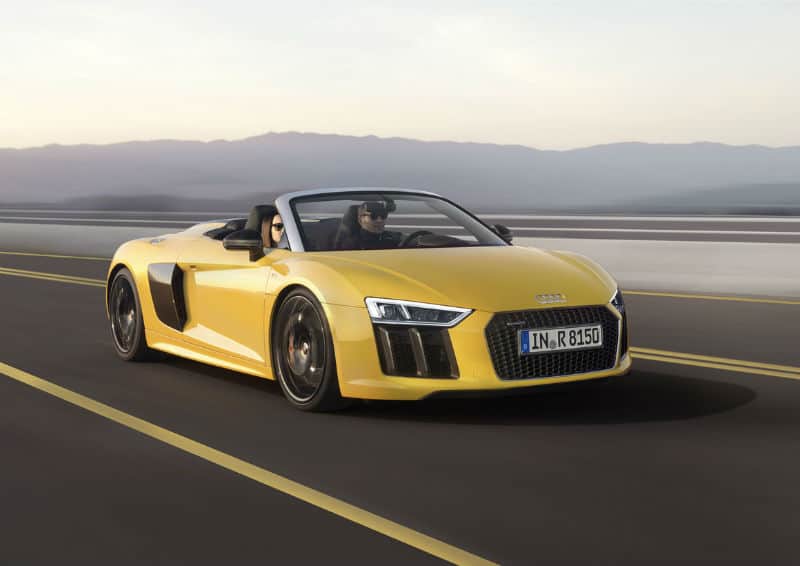 And as you'd probably guess, it allows for this sexy car to go pretty fast as well! To be exact, you'll get a 0-60 in a rapid 3.2 seconds. And if that's not enough, this year's R8 has no problems revving up 8500 RPM in just 0.66 seconds. Add to this a top speed of 205 mph, and you're looking at a car that's just begging to dominate the racetracks!
German Designs at Their Best
Audi R8s do two things really well: They drive great and they're super cool. If you're a fan of carbon fiber, get ready to fall in love with the 2018 Audi R8! On the exterior alone, you'll get a carbon fiber front lip, carbon fiber side blades with air inlets, heated carbon fiber mirrors, a carbon fiber wing, and a carbon fiber diffuser. As you'd expect, the end result is a beautiful supercar. And if you wanted to tack on some extra cool points here, you could even opt for some LED headlights. Either way, there's no denying that this is one of the year's best looking cars!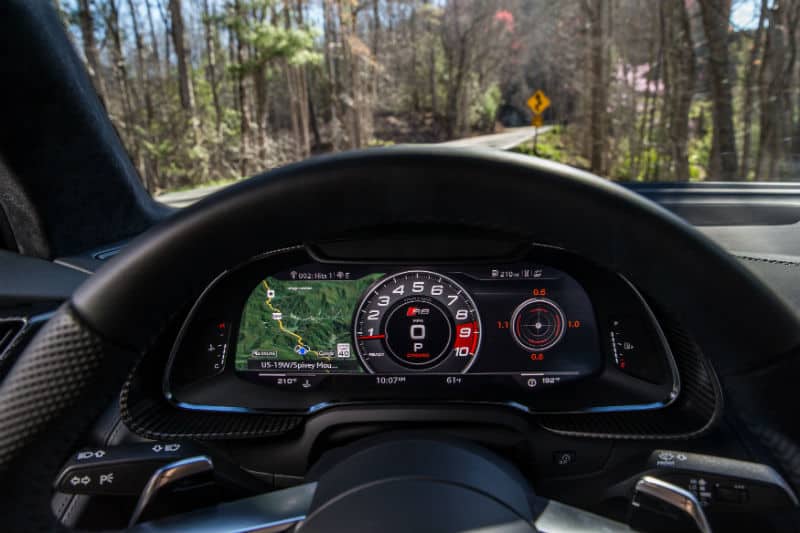 Step inside, and you'll find the beauty continues. For starters, there's black leather everywhere. Everything from the steering wheel to the black Nappa leather seats offers an inviting and luxurious feel to this fast car.
Speaking of the wheel, this is where you'll access most of your drive controls. As is typical of Audi these days, you'll get a red engine start button, a drive select mode, and a performance mode for the best traction—all accessible from the wheel.

But of course, this cool car won't stop there. Instead, the 2018 Audi R8 adds in an epic instrument panel with a virtual cockpit design. So in this space, you'll get everything from a navigation screen to a giant tachometer to just about every cool feature you could imagine!

What's the Price of an Audi R8 V10 Plus?
If you're looking to own this dream car for yourself, expect a starting MSRP of $194,400. But honestly, it's worth every penny and then some! After all, it's not every day you find a supercar with this stellar of a design!
Final Thoughts
All in all, the 2018 Audi R8 V10 Plus does all you'd ever need from a supercar. It offers race car-tier speeds, a sexy design, and plenty of cool features that'll turn heads for years to come. There's no denying that this is one of the market's flashiest and fastest cars. So don't hesitate on picking one up for yourself! It's hands down one of the best cars of the year!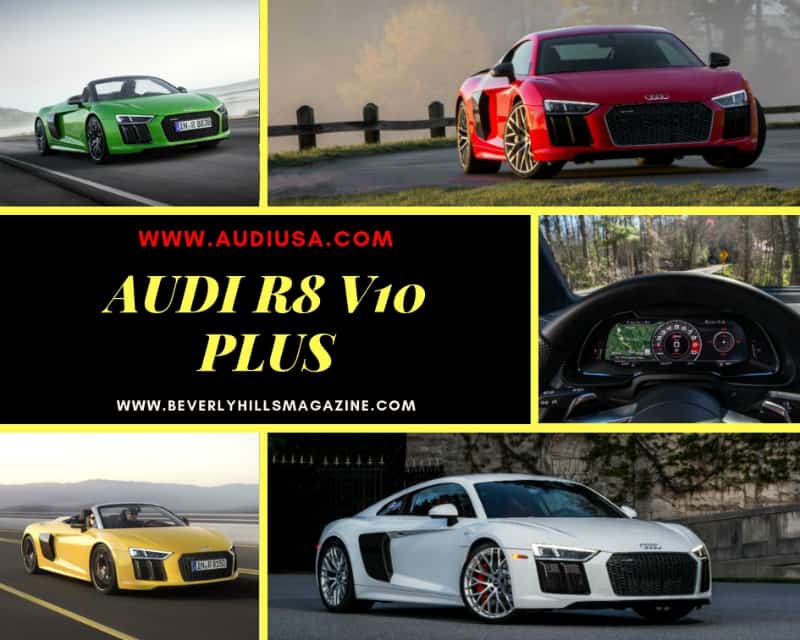 (Images Courtesy of Audi US)