Nestled on 16 acres in the Redwood Forest of the San Francisco Bay Area lies the Skylonda Lodge. Quite literally a hidden gem, this exclusive getaway strikes a unique balance between luxury and health. Once a spiritual sanctuary that catered to Hollywood's elite, Skylonda Lodge has reinvented itself as a luxury destination that focuses on all aspects of its guest's well-being.  For those looking to achieve optimal health, a visit to Skylonda Lodge should certainly be at the top of the bucket list.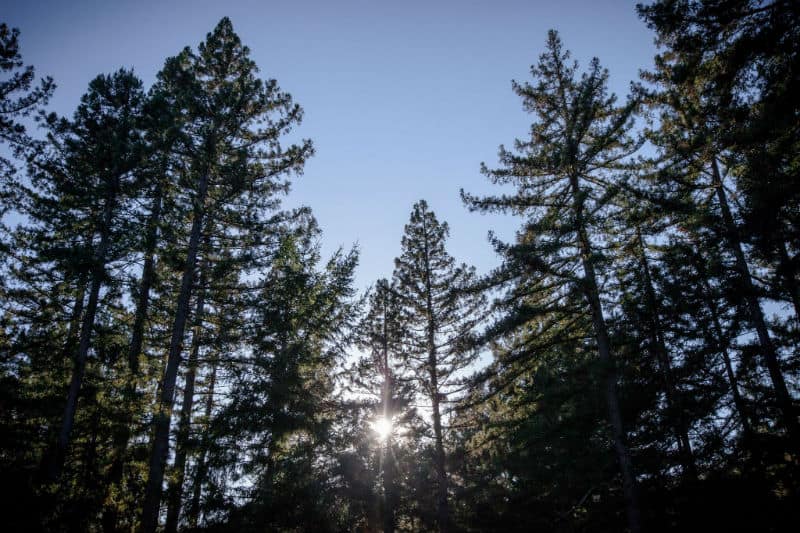 Before a vacation even begins, the staff will begin to tailor a guest's experience to suit their needs. The experts at Skylonda Lodge will use the information provided by guest's beginning assessments to design a program that fits each individual's wellness goals, such as weight loss, stress management, or increasing stamina and alertness.
When you travel to Skylonda Lodge, guests can choose between a 4 day or 7 day wellness program. Both programs include a variety of activities, assessments, and learning opportunities. To insure guests are on their right path to health, each person will receive an individual health assessment, as well as assessments that focus on anti-aging, stress, lifestyle, nutrition and body composition. Once goals are defined, guest can enjoy classes, guided hikes, circuit training, and massage therapy.
Sign Up For The Free GOD Foundation Travel Portal for 60% Off Travel Deals Today & A Portion Goes To Charity!!!
Guests that choose to benefit from a 7 day stay at Skylonda Lodge are treated to a few extra amenities such as expert lectures on healthy living and stress management, a daily supply of alkaline water, herbal teas and detox supplements, and full access to the spa, fitness room, labyrinth, and outdoor areas. While ensconced on the peaceful campus, guests can stay in single or double rooms located within the main lodge or tucked away in the forest canopy in one of the whimsical tree houses.
During their stay, guests are treated to organic, farm to table cuisine designed to embody the goals of a Skylonda Lodge vacation. With a focus on food as medicine, the lead chef uses her knowledge of the culinary arts in conjunction with the staff's understanding of herbalism, Chinese medicine, vegetarian balance, and special dietary needs to create delicious and healthful meals and snacks.
With the goal of maintaining blood sugar and the avoidance of foods that are unhealthy for the body, mind, and soul, each meal at Skylonda Lodge achieves a simple yet decadent balance. In order to equip guests with the skills necessary to continue their healthy eating, the lead chef also conducts cooking demonstrations.
While much of the focus of well-being at Skylonda Lodge is directed toward mindful and healthy eating, guests are strongly encouraged to devote time toward physical activity and fitness. Outdoors, guests can get active and indulge their inner child on the obstacle course through the Redwood Forest. Free weights, rowing machines, elliptical machines, and a 1000 square foot state of the art fitness center. In the yoga studio, guests will be both invigorated and relaxed by the sun shining through the floor to ceiling windows.
One of the best lodges, an exclusive getaway at Skylonda Lodge will be a wonderful way to achieve relaxation and improve your overall well-being on your next vacation.