Beverly Hills is widely known as a place of some of the wealthiest people in Los Angeles. This city has over the years hosted A-list celebrities, affluent people in the entertainment industry, sportsmen, wealthy businessmen and other people who have lots of cash to spend. The property rates in the area are thus quite high compared to most other places in California and the rest of America. There are many upscale shopping complexes in the city, big hotels, gardens and lots of other amenities that attract all the wealthy people into the city. The fact that property rates in Beverly Hills are outrageous is not necessarily surprising, but just how high can the price of property in Beverly Hills go? Here is a quick look at the top 5 most expensive homes in Beverly Hills.
9505 Lania Lane, Beverly Hills
Valued at US $129 million, this 25-acre property is undoubtedly among the most expensive in Beverly Hills. There are many features that come with this unique property. To start with, the mansion located at the heart of the estate is equipped with a master suite that extends to over 5,000 square feet. In addition, there is a huge wine-tasting room included and a special spa. (Pictured Above. Image Source: StacyGottula.com)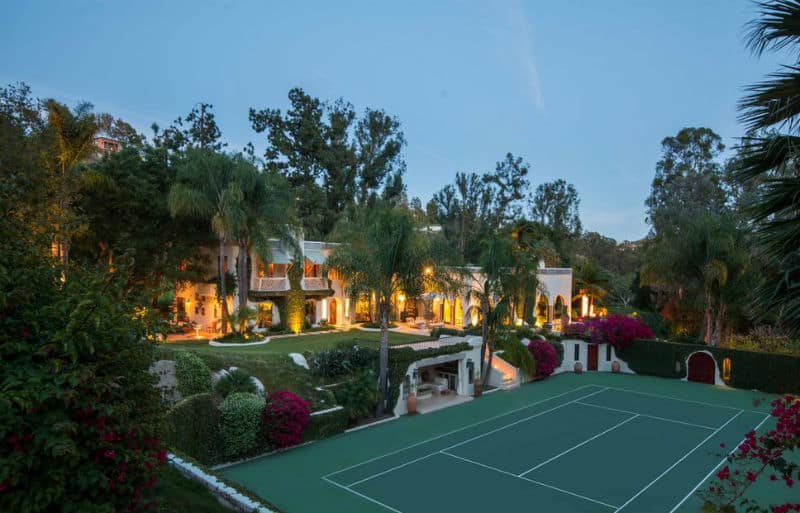 2727 Benedict Canyon Drive, Beverly Hills
This property costs US $85 million and it has several features that make it unique. First, the entire property is quite huge extending to over 30,000 square feet. In addition, there is a huge guest house that sits on an area of about 7,000 square feet. Other features available including a horse riding trail, horse stables, and a tennis court. Obvious features like paved roads around the complex are also available. (Image Source: AaronKirman.com)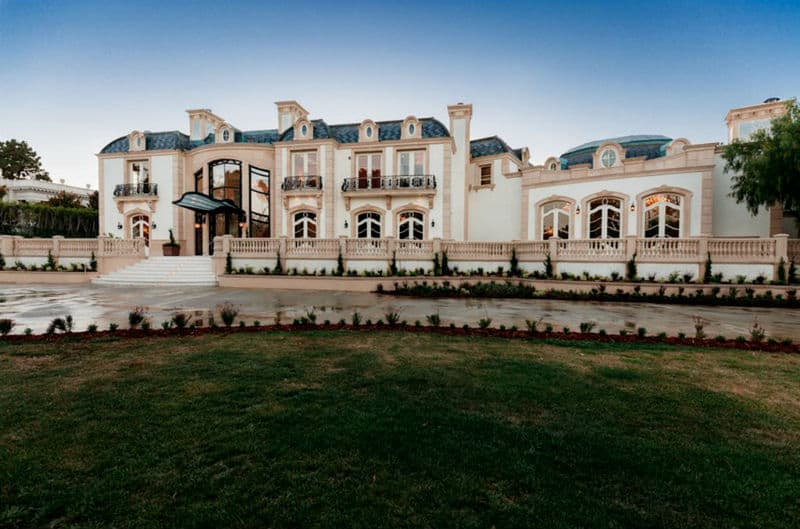 901 N Alpine Drive
This property features a huge 28,000-square-foot mansion that sits on an equally big piece of land. There are several features that are included as part of the property including a vast motor court that can accommodate dozens of cars. In addition, security features are provided for as the property has gated entry which is also guarded. Inside the mansion are several fireplaces, an elevator, a guest room and several bathrooms. The property is valued at around US $80 million. (Image Source: NestSeekersInternational.com)
Contact Maddison Estates To Buy, Sell, Or Build Your Dream Home!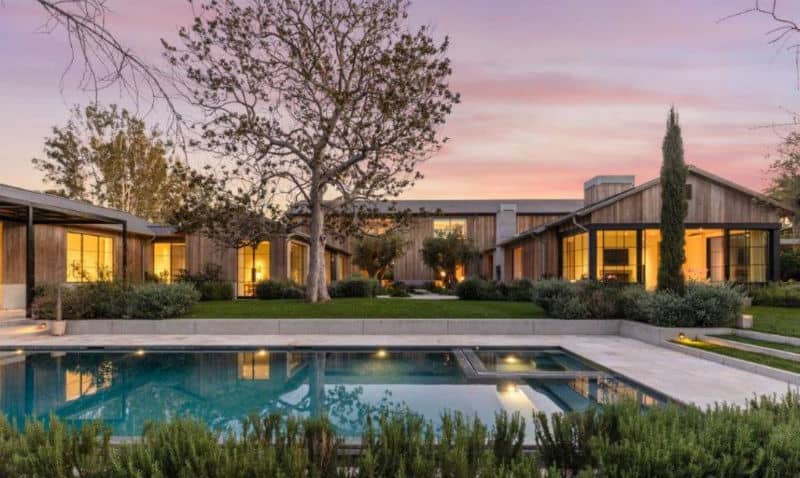 320 N Carolwood Dr
Valued at US $77.5 million, this estate is one of the greenest in Beverly Hills. The entire property extends to 2.5 acres that are adorned with lawns, trees, and courtyards. There are gyms on the property as well as a sauna. Other than that, the property comes with a nice garden that has a couple of vegetables and fruits on it. There are a total of five bedrooms within the estate and the recreation facility available features a steam room. (Image Source: Zillow.com)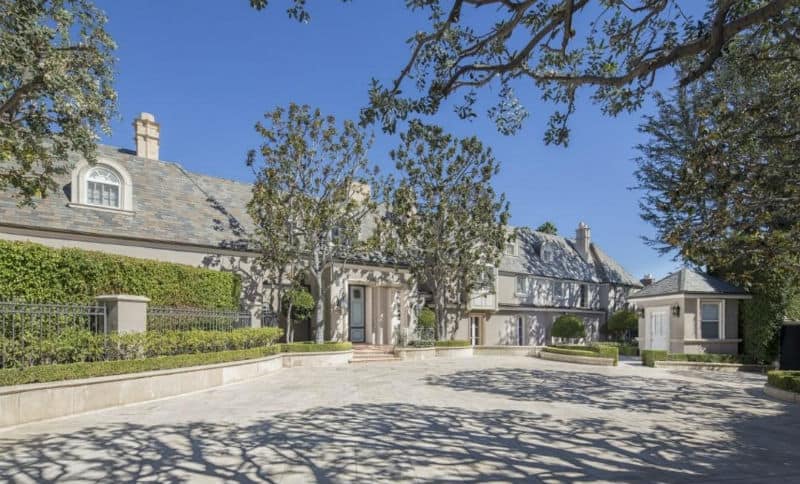 808 N Rexford Drive
Finally, this property is listed with an asking price of US $51.8 million. The property was built in the 1990's but it has incorporated new features over the years. The mansion has a total of eight bedrooms and fifteen bathrooms. The interior of the mansion features marble floors and hand-painted murals. The mansion also has several fireplaces. Outside the mansion are some guest houses, a pool, and a tennis court. (Image Source: ChristopheChoo.com)
Some Things to Know About These Expensive Properties
If you are curious to know what kind of occupants have lived in these houses, then you would not be surprised to find out that most of them have hosted top-rated stars over the years. Some were also previously owned by well-known financial tycoons who made money trading on the stock market and forex market. It is no secret that the financial markets undoubtedly have an astonishing ability to transform the lives of traders. Some of the special features that come with these houses that you cannot find in other kinds of property are:
Tennis courts and elaborate sports facilities
Horse rings, stables, and extensive riding trails
Movie theaters, gyms, and other amenities
Detailed guest complexes
To own real estate in Beverly Hills, you definitely need to be affluent and indeed have lots of cash in the bank. The above properties represent the apex of the property market in terms of value in America and probably in the world. The kind of features, amenities, and provisions that come with the properties are not typical of most other ordinary properties. This is why the price is so high and indeed seemingly outrageous to most people.