Today, most students prefer to choose a career that gives them wider career opportunities post completing their course from a recognized university or college. Pursuing higher studies from Sweden is relatively a good option especially among the students who look to have a flourishing career ahead. Sweden, whose official name is the kingdom of Sweden, is a North European country that shares international borders with Norway and Finland. Sweden is quite popular among international students who want to pursue their higher education.
Students who want to pursue their studies abroad can easily apply for the same as the application process is not that easy. The number of international applicants planning to study abroad in Sweden is increasing day by day as the country offers an excellent platform for the aspiring students to study at an internationally recognized university. The students apart from having good academic skills need to score high in the IELTS test as which is pre-requisite for getting admission in some of the renowned colleges and universities located in Sweden. (Image Credit: Richard Taimalie/Pixabay)
Some of the General Entry Requirements to Study in Sweden
For Bachelor Degrees
To meet the general entry requirements for bachelor's level studies while studying at renowned colleges and universities located in Sweden, all students must:
The students must have successfully completed their upper secondary (high school) education
The students, especially belonging to non-speaking English countries must demonstrate their proficiency in English. The students must have scored high in the IELTS to become eligible to study in Sweden.
Master Degrees
To meet the entry requirements for master's level studies, the students need to meet the eligibility criteria:
The students must have completed a Bachelor's degree (equivalent to a Swedish Kandidatexamen) from an internationally recognized university.
Must be able to demonstrate their proficiency in English which can be done by means of an internationally recognized test like TOEFL, IELTS, etc.
Ph. D Programs
The eligibility criteria for a Ph. D program is:
The candidates must hold a university degree which is equal to a bachelor's degree or higher with a focus on the same subject which he/she is planning to study.
Good command of English as a language to pursue a course in English, the students who have been IELTS test are eligible to apply. Though skills in Swedish are also important in some subjects where lectures and seminars will be conducted in Swedish.
The aspirants planning to study in Sweden can use the website of the university in which they are planning to apply regarding getting the more accurate information about language requirements and other terms and conditions.
Some of the universities that accept IELTS score
Universities in Sweden
Chalmers University of Technology
Goteborg University
Halmstad University
Lund Institute of Technology
Lund University
Stockholm School of Economics
Stockholm University
Swedish University of Agricultural Sciences
Umea University
University College of Gavle/Sandviken among many others.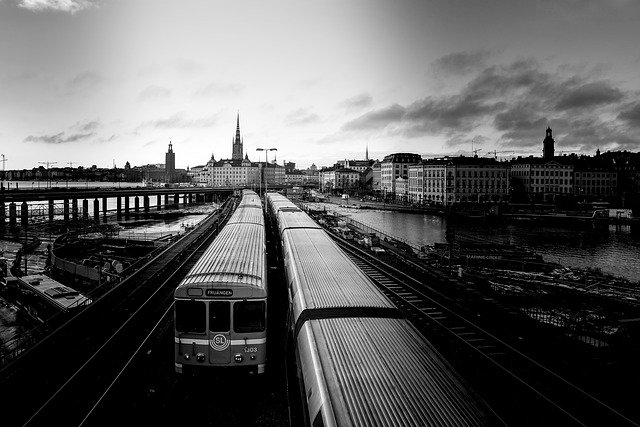 Why choose Sweden as the international destination to study
Low-reduced fees
One of the most important reasons to consider is that the country offers the lowest tuition fees option allowing international students to pursue their dream. The availability of many colleges and universities make the admission process easier for international students who plan to pursue course in Sweden. The country has many renowned public and private colleges in Sweden from where the students can pursue their studies.
The international students need to pay only the application and tuition costs for pursuing Bachelor's and Master's programs. However, the students who are applying for Doctoral programs will be offered free tuition. Most of the universities in Sweden are allowed to decide the educational costs independently, the average annual fee ranges between $12,000 and $21,000, while the application may cost about $135. The charges can be slightly higher in case the students opted for any professional courses especially in the fields of art and medicine.
Easy Eligibility Criteria
The students from different parts of the world can apply for various courses in Sweden as the entire application process is easier. The eligibility criteria for admission vary from college to college, but one condition which is common in almost all the colleges and universities in Sweden is high score in the IELTS test. The international students need to show their efficiency in English to pursue a course that is being taught in English.
Internationally renowned universities
The quality and international level of the Swedish education system needs no explanation, the universities located in the country are consistently ranked among the top-most prefered universities in the world. By getting admission to one of the finest institutions in Sweden, the students can get an excellent addition in their academic CV which will help them to have a flourishing career ahead.
Wonderful students' life
The students planning to study in Sweden can have an interesting and unique student life. Sweden's largest student populations are found in the cities of Uppsala and Lund, where various kinds of events, activities are planned for the national and international students. Each nation has its own charm and the international students studying in Sweden will get a chance to meet and socialize with Swedish and other international students alike. Furthermore, both the national and international students get a chance to take part in numerous cultural and social events that are arranged in the country throughout the year.
Courses are taught in English
Though the official language of Sweden is Swedish which is a rich and beautiful language is, still most of the courses are taught in English so that the international students can pursue their dreams to study abroad. The country offers an excellent location to learn and boost your English language skills, all you need is to score high in the IELTS test, especially in case you are coming from an non-English native country, you need to show your proficiency in English. However, while studying in Sweden would give you the best opportunity to learn Swedish as well which is mostly spoken by almost ten million people.
Home to international business
The students' who want to do internships or looking for some kind of work experience, there is no better option than studying in Sweden as the country is an international hub of many internationally-renowned businesses. The head offices of renowned companies like H&M, Spotify etc are located in Sweden and the students who want to look for some internships can get experience at Volvo's head office in Gothenburg. Unlike many other countries, Sweden does not impose any kind of limitations regarding the maximum and minimum working hours for an international student which in turn makes it easier for the international students to get job prospects that turn into lifelong careers.
Hostel facility
Most of the universities and colleges located in Sweden offer hostel facilities to the national and international students, allowing them to make their stay much comfortable. To make studies and stay easier for the students coming from the different, the universities and colleges offer hostel facilities to them that include all modern facilities like sufficient clean water supply 24×7, spacious and comfortable well-furnished rooms, utmost Safety and security of the students.
Being an international student in Sweden, you can surely expect a lively and welcoming environment where you will be treated equally and with fairness. The education system of Sweden is made to help the students to succeed in accomplishing their dreams, no matter from where you are coming; you will enjoy your stay in Sweden at the most. If you are thinking of pursuing higher studies in Sweden, then move ahead with your plan as the country has emerged as one of the most popular international destinations for the young Indian students.
All you need to chase your dreams to study abroad is to prepare well for the IELTS exam which is a crucial examination especially for those aspirants who want to study abroad in the English speaking countries like the US, UK, Canadian, Australian universities.