When you stay at the Quin, an elegant and fashionable 5-star luxury boutique hotel, you are staying in the ideal place to explore the Manhattan art scene. The Quin is known for its artistic flair and level of luxury. You'll be treated as a VIP the moment you arrive, which everyone can surely appreciate. It can often be a challenge, trying to determine where to stay while visiting New York City. However, if you enjoy spending time in Central Park, high-end shopping, great dining, museums, and inspiring art; consider staying at the Quin, as it gives guests access to all of this and so much more.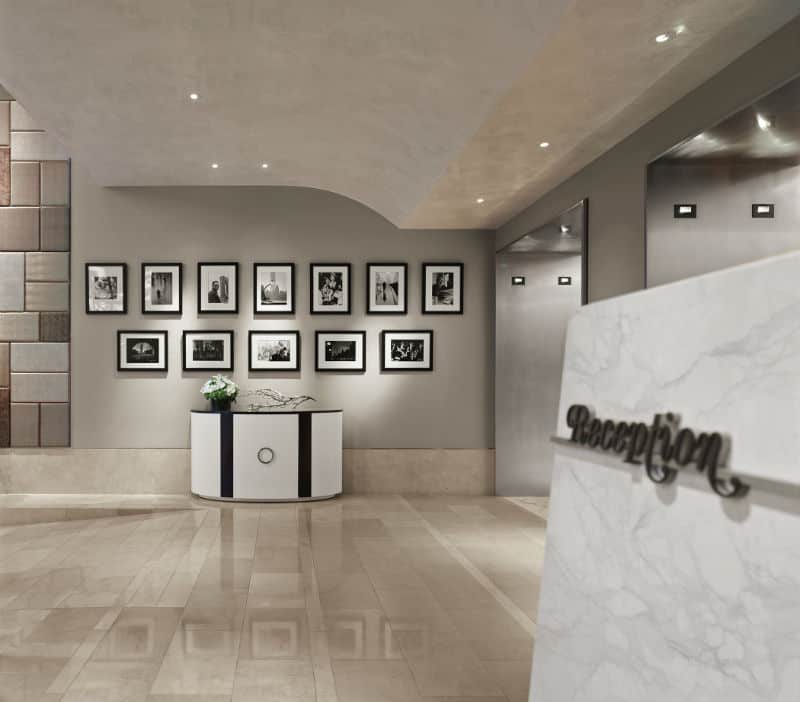 The Quin Arts program is a celebration of the hotel's art history, paying homage to such prominent and well-known artists, such as George O'Keeffe, and Marc Chagall. Since the beginning of the 20th century, many well-respected artists and musicians have called the hotel, home. It is their artistic endeavors that contributed to the fabric of New York City's art scene, therefore, it is fitting that they have a place that honors their contribution. The overall theme of the hotel is ART. It is also space where contemporary artists are currently invited to display their works of art alongside some of New York's most prominent artists. The Quin also plays host to many exhibitions, musical performances, film premieres, private artist receptions, book signings, and lectures. It is a hub of art and entertainment.
The hotel's art isn't the only thing that the Quin has to offer. Its 208 cosmopolitan suites are also very luxurious, offering advanced technological amenities, luxury bath amenities, sophisticated marble bathrooms with a rain shower, high-end toiletries, Nespresso machines, complimentary robes, and slippers. Some suites offer guests a little more, such as a separate seating area, terrace, soaking tub, and incredible views overlooking Central Park. One of the most impressive things in the suite is the Dux bed, a high-quality bed manufacturer that produces beds crafted for the ideal sleep experience.
You don't have to travel far to indulge in some of the areas most sought after dining, as one is found on the first floor of the hotel; The Wayfarer. The Wayfarer is a classic American Grille offering classic American cuisine, in a warm and inviting environment. Its classic interiors are reminiscent of an old-fashion parlor, designed with rich leather textures and upscale décor accents. It's the perfect place to start the day or to relax just before heading to the theater. The Wayfarer is a favorite amongst hotel guests and locals of the NYC art and culture scene.
Your participation in the arts is highly encouraged while staying at the Quin. This is why guests are offered exclusive experiences, which include, The Carnegie Hall Encore Experience; suite, dinner for two at The Wayfarer and a half bottle of Moët & Chandon Rosé and Macaroons, MoMA First Look; access to specific galleries, for new exhibitions, an hour before they are open to the public, and MoMA Inside the Gallery; a tailored, private art tour for you and your group by a MoMA art historian. There are also special curated offers for the fashionista who wants to paper themselves and be taken care of by a personal shopper or a personal beauty expert.
When luxury is at the center of your New York City experience, make sure you add the Quin hotel to your itinerary, as you are sure to receive the luxury experience you expect from their attentive team of hospitality experts.
Dawn Wilson
Travel Writer/Luxury Boutique Hotel Specialist
Dawn Wilson is a Travel Writer and Luxury Boutique Hotel Specialist. As the owner of Unique Boutique Hotels, she writes about the boutique hotels with the highest guest approval ratings. She has also written for several digital lifestyle magazines, which include, the Miami Shoot Magazine. Her love of travel, art, and design led her to become a travel writer who focuses on luxury lifestyle experiences. She recently began exploring more international boutique hotels & resorts and is excited to share her recent discoveries. Dawn splits her time between the U.S. and South Africa.