Building your dream home can be a daunting task with hopes that everything goes as planned and the project is completed to the highest quality. One way to assure your investment is as expected is to purchase a property built and occupied by the builder himself. This oft-overlooked feature is just one reason the Milburn Estate is such an extraordinary offering on the Austin real estate market. In 1998, one of the best-known home builders in the city built this stunning luxury home for his private residence. And it does not disappoint! (Image Credit: Kuper Sotheby's International Realty)
Vibrant Austin, Texas
Austin, Texas is the fastest growing city in the United States. And it's easy to see why! This vibrant metropolis has a diverse culture, myriad entertainment opportunities, and a thriving business, education and medical community. Of course, this state capital is probably best known for South by Southwest (SXSW), the world's biggest live music festival. The city is also an extravaganza for foodies! Beyond a wealth of brick and mortar restaurants, Austin ranks as one of the top cities for food trucks. Moreover, these two activities come together at dusk with Austin's extraordinary nightlife. Residents and tourists alike adore the energetic combination readily apparent in the entertainment districts. 
But, while the lively side of the city easily takes the spotlight, there are many more subtle benefits to living there. Not the least of which is the lack of state income tax!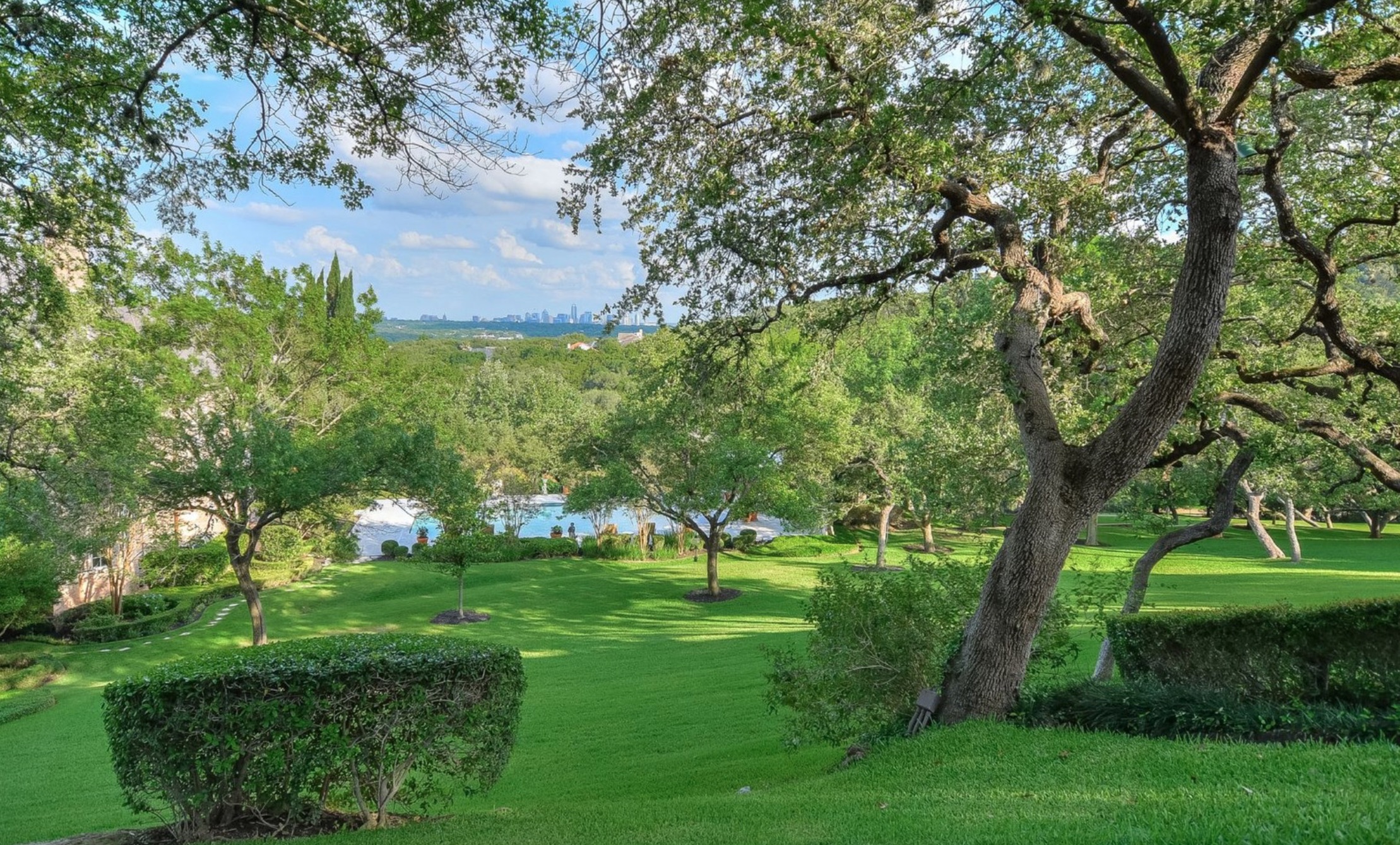 The Milburn Estate
The Milburn Estate offers homeowners 11,264 square feet of living space with seven bedrooms and seven full baths. The living area, formal dining room and family room provide large gathering areas for entertaining or spacious common living. And a library and sunroom provide private sanctuaries. 
Home cooks will truly appreciate the well-appointed kitchen. Granite countertops and a large, central island provide plenty of space to hone your skills. Moreover, the butler's pantry, complete with beverage bar, will help homeowner's channel their inner Ina Garten! A large breakfast room rounds out the kitchen. 
Contact Maddison Estates To Buy, Sell, Or Build Your Dream Home!
Impressive Grounds
The park-like grounds of the Milburn Estate sprawl over five acres. Accessed through an elegant, brick, iron and ivy gate, the paver driveway meanders through the manicured lawn, dotted with towering oaks. Arrival at the stately mansion's door is completely private, thanks to the ivy covered garden walls. Moreover, small touches of whimsy, such as a statue of leap-frogging children, add a light-hearted air to the property. 
Classical landscaping features stretch throughout the grounds. Mature trees provide both privacy and shade. Furthermore, the large pool provides a welcome respite from the Austin heat. The spacious patio has an abundance of room for lounging in addition to the covered patio and pergola.  
This mansion offers every detail a discerning buyer could want. If you're looking for an Austin luxury home, you cannot go wrong with the Milburn Estate!
Address: 4620 Toreador Drive Austin, TX 78746
Kuper Sotheby's International Realty lists The Milburn Estate with an asking price of $10,000,000.