The Outside Lands festival is happening in 5 weeks…
 Bay Area, in general, encompasses music, food, wine/beer and cocktails, cannabis, and more. Golden Gate Club has announced San Francisco's beloved Chefs Nancy Oakes & Dana Younkin of Boulevard Restaurant and Ravi Kapur of Good Good Culture Club and Liholiho Yacht Club as part of the exclusive food programming.
Outside Lands is a truly unique experience. Outside Lands is more than a music festival. It is also an elevated travel experience showing the best the Bay Area has to offer.
The festival is held over three days in Golden Gate Park in San Francisco every August. Moreover, it's not only a world-class lineup of the hottest music but also has cutting-edge food, beverage, and cannabis programming.
There are 7 stages of dedicated music programming from the world's biggest stars. These include The Weeknd, Post Malone, and SZA to the most exciting new talent-making waves like Phoebe Bridgers, Dominic Fike, and more. Over the years, the festival has featured performances from legends such as Elton John, Paul McCartney, Radiohead, Janet Jackson, Lionel Richie, and countless others.
Food
Taste of the Bay Area never disappoints and the 2022 program will be the largest menu yet. Moreover, it will comprise 91 restaurants, 18 of which join the festival for the first time.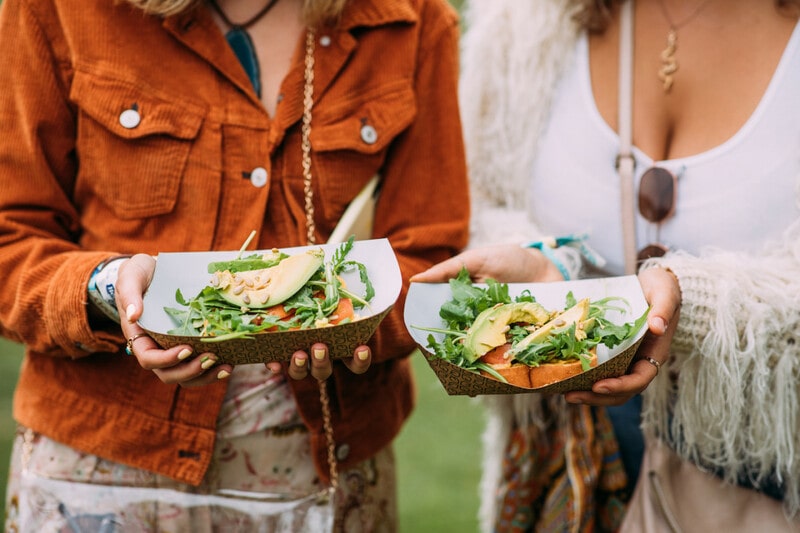 Wine Lands, led by Sommelier and Curator Peter Eastlake, masterfully balances California's most iconic and up-and-coming creations across 35 different wineries, 10 of which are new to the festival this year.
The festival has something for everyone. However, for those with a bigger budget, there is the elevated experience of the Golden Gate Club which is an ultra VIP ticket. This includes a private viewing area curated by legendary designer Ken Fulk, Michelin star food, and a special dining experience curated for members through the weekend as well as private golf carts to get to the front of stage viewing areas.
But you don't need to spend the big bucks to enjoy the festival. So, anyone can enjoy the food, wine, and cocktail experiences from 100's local vendors. The Bay Area has a world-class food and drinks scene. Moreover, when you combine that with a world-class music lineup, it seems great.
Grass Lands is a cutting-edge space where the latest and greatest cannabis products are for sale and can be consumed.
Golden Gate Club
Golden Gate Club gives you the ultimate luxury experience.
The Club is the crown jewel of passes. With a price point of $4,699, it's the only way to experience a music festival.
The space is designed by the esteemed Ken Fulk
Within Golden Gate Club, guests soak up an ultra-luxe festival experience while feasting on bites from San Francisco's beloved Chefs Nancy Oakes & Dana Younkin of the beloved Boulevard Restaurant and Ravi Kapur of Good Good Culture Club and Liholiho Yacht Club, and Chef Tyler Florence of Miller & Lux.
Patrons are wined and dined by a star-studded lineup of local culinary and cocktail legends.
GGC members stroll down to front stage viewing and special backstage VIP bars. Moreover, you can use your golf buggy to get from stage to stage.
Golden Gate Club members will receive an exclusive invitation to ana special-party at Saint Joseph's Arts Society featuring an Outside Lands performer. Moreover, you can get access to presale tickets to Outside Lands Night Shows. BUY TICKETS HERE
Details on Personal Concierge Service
A dedicated team member is available to help you maximize your Outside Lands experience, including securing your optimal transportation plan.
Up Close and Personal: Dedicated viewing areas and special beverage offerings at the front of the stage at Lands End, Twin Peaks, and Sutro.
Skydeck Parlor @ Lands End: Experience the Main Stage at Outside Lands from Ken Fulk's living room.
GGC All Access: Enjoy all public festival areas, including VIPs.
Mr. Fulk's Wild Ride: Travel in comfort, safety, and style across the festival via our exclusive Golden Gate Club fleet.
Dedicated Entrance: Come and go quickly throughout the day using your lane at the VIP Entrance.
Feast and Imbibe: Hosted all-day food and drink. These are curated by the Bay Area's most celebrated culinary, cocktail, beer, and wine talents.
Gift Bag: A curated gift package of premium festival essentials.