Calling all fashion lovers! Get this royal gold style to shine like a Hollywood star wherever you go. Purple is the color of royalty and mystery, so get this one of a kind ensemble to dress like the royal that you are.
This super chic purple dress with shiny polyester fabric will make you stand out in a crowd. This dress style is the ultimate reigning Queen's favorite styles. This is a fun and flirty look from My best Friends that shows a little extra skin. It's a great look for day parties or early evening affairs.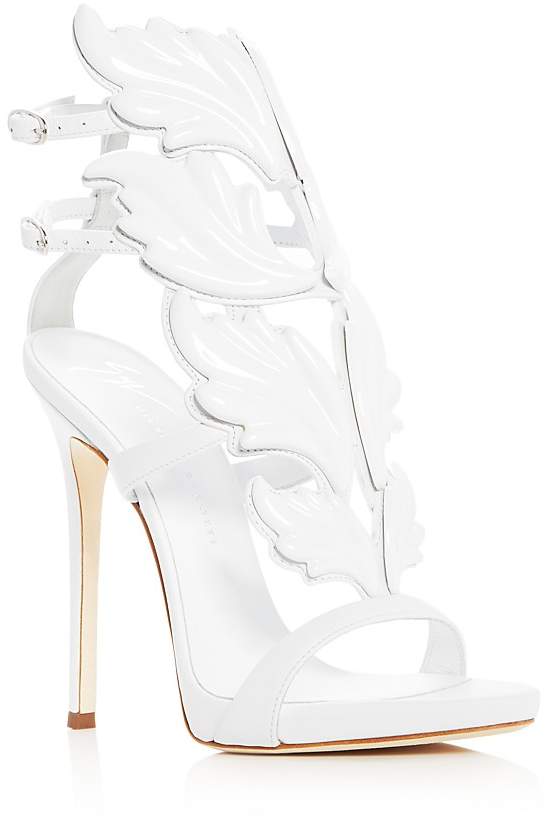 We love this color with white. White exudes an essence of purity and newness. It makes any outfit so much more regal and elegant. Giuseppe Zanotti does it again with these amazing white leather wing embellished high heels. Stemming from the perfect balance between sophisticated elegance and wild spirit, these white peep toe heels add the right touch of cool to this royal Cleaopatra style.
Additionally, Armani Jeans joins this fashion magazine must have style by adding the ultra cool white handbag with gold accents. The golden hue brings the royal vibe to new heights as it is a popular metal worn among the Hollywood stars.
Finally, to complete this classy Hollywood style adorn your fingers with a fabulous ring. A notched band is host to a pearl center, in this Kataoka ring. Tiny brilliant diamond cuts 'float' along the setting and set in the band. Handcrafted in 18-karat champagne gold. Detailed in diamonds and pearl. Diamonds total 0.37 carats. Handmade in Tokyo, Japan. Ladies, you don't have to be Cleopatra, to dress like her. Get this royal gold style today.
SHOP MORE ROYAL STYLE NOW!!!