Preppy style has always been in style…Look at Tommy Hilfiger and Ralph Lauren, they are perfect examples of why preppy style looks great. The summer sun is still shining brightly and whispers of the new school season are beginning to linger so we offer you this great preppy style for men that will have you looking cool and ready for school in no time. For those of you post grad lads, this is a great casual preppy style that gives an effortlessly cool daytime vibe. Get teh look today! (Image Credit: Polyvore)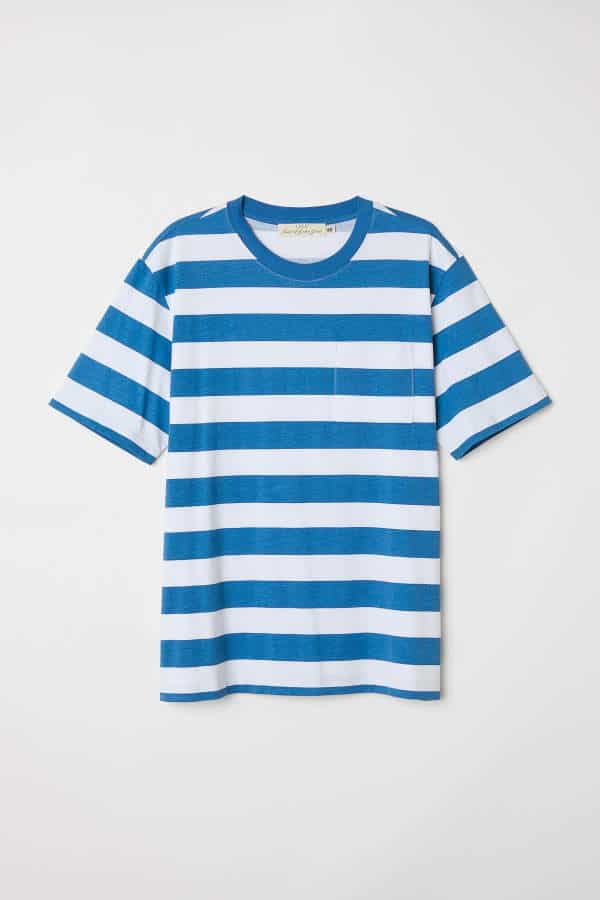 First, start with this blue and white side striped T-shirt. It gives a punch of summer color and is form fitted to accentuate your masculine physique in all the right places.

Next, pair this casual top with your favorite pair of Citizens of Humanity jeans. We opted for this pair with a faint washed out look and straight leg that gives a relaxed yet fitted fit.

Then complete your new preppy styles with these easy slip on loafers by Ted Baker. These Talpen driver shoes for men look great with this style in tan, along with the comfort in sole in matching blue colors and rubber sole with pimple grip. Feel free to throw on a sweater for cooler evening styles, but with this look you are ready for any college campus or social day by the beach.
In Beverly Hills, preppy style is seen everywhere from school campuses, to social gatherings, and nights out on the town. It's the must have summer look. The key to any style for men is having an element of matching colors that gives harmony to your outfit, and then adding the confidence that goes with it. Go ahead guys!
SHOP MORE STYLE FOR MEN NOW!!!