With the daffodils and tulips beginning to bloom, luxury catalog and online retailer, Uno Alla Volta, wants you to put a little more spring in your step with brand new beautiful, handcrafted fashions for women and home décor. Known for their unique, hand made items, carefully curated from artisans around the globe, Uno Alla Volta offers, one-of-a-kind products that can only be found on their website.
Uno Alla Volta Butterfly Brooch, $78
Fly into spring with this beautiful butterfly brooch. In their Florence, Italy, workshop, Giuliano and Maria Neve, husband and wife for over 40 years, recreate nature's beauty with this butterfly brooch. Each is created from gold-plated brass using the lost wax casting method. They bring this butterfly brooch to life in pearlized ivory hand-painted jewelers enamel and a glittering hand-set crystal accent.
A brand new assortment of highly collectible hand-painted Polish pottery from Boleslawiec, Poland will bring some hop to your Easter holiday table. The new Uno Alla Volta Easter Polish Pottery collection features the following items:
Polish pottery Easter Egg collection, Large $98, Med $68, Sml $48
Uno Alla Volta's carefully curated artisans from Poland bring the beauty of their traditional hand-painted stoneware to these highly collectible Polish pottery Easter eggs.  In their centuries-old folk art tradition, each ceramic piece is meticulously hand-painted in layers of detail with carved sponges and fine brushwork featuring vibrant floral patterns to mix and match. The artisans then glaze and fire each egg at high temperatures for everlasting beauty.
Polish pottery Secret Garden Salt & Pepper Shaker, $58/set
Uno Alla Volta's Polish artisans from Boleslawiec hand-paint each flower using both carved sponges and a fine brush onto native earthenware. These gorgeous pieces are of heirloom quality to be treasured for generations. Each set of shakers stands 3.75 inches tall.
Polish pottery Easter Egg Dish $48/each or more $42
In the small village of Boleslawiec, Poland, skilled artisans continue their centuries-old folk art tradition as they handcraft each exclusive polish pottery collectible Easter egg plate, one at a time, from the hearts and hands of artisan. Each exclusive polish pottery egg plate is handcrafted of stoneware, carefully hand-painted with whimsical Easter patterns, designed exclusively for Uno Alla Volta, using carved sponges and fine brushwork, then glazed and fired at high temperatures for everlasting beauty. Each exclusive polish pottery Easter egg plate is perfectly shaped to hold a sweet treat to pair with your hot tea or coffee. Each polish pottery egg dish measures approximately 9.25 inches x 1 inch.
The new spring fashions for women curated from unique artisans around the world that can only be found on Uno Alla Volta include the following: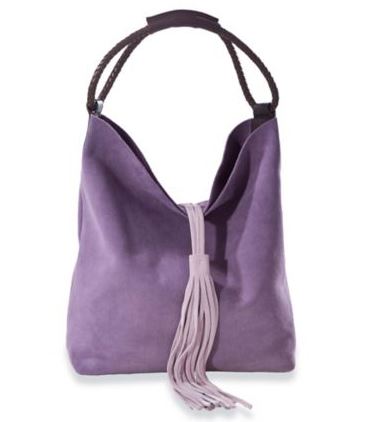 Uno Alla Volta Florentine Bucket Bag, $248
Fashionistas of all ages will love this roomy Italian suede bucket-style handbag. Made by artisan, Alessandra, in her family-run workshop in Florence, Italy along with her sister Elisabeth, this great team continues to anticipate fashion trends with sophisticated styles, luxurious leathers and exacting detail. The light pink color is candy to the eye and the satisfying suede amplifies the careful crafting of this bag, which sets it aside from any other. Their chic handbags have developed a strong following and can only be found on Uno Alla Volta.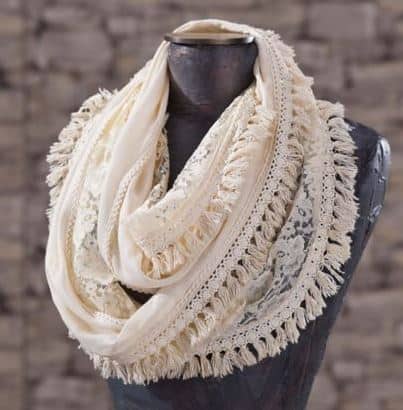 Uno Alla Volta Infinity Scarf, $80
This cool spring scarf will make any fashionista feel hot on a cool spring night! After designing each scarf in her New York City garment district loft, Elizabeth collaborates with artisans in India who bring each infinity scarf to life in ivory crocheted and lace details with a soft fringe border.