Today's yachts come in all shapes and sizes. But when it comes to adding custom touches, none can top Italian Sea Group's Admiral. With the brand's 50M Momentum explorer, you get full reigns of the interior design. As such, this allows you to create the ultimate vessel of your dreams. And if all that's not good enough, remember that Admiral also excels at designing the world's best luxury yachts. So there's plenty of fun and relaxation to be had here. With that said, let's take a look at why the Admiral 50M Momentum Explorer is the yacht you'll want to design and ride for years to come!

Motors and Specs: Prepare for a Smooth Ride!
No surprises here. As a top luxury yacht, the 50 Momentum Explorer offers one of the smoothest rides you'll ever find. For starters, this ship receives power from 2 Caterpillar Acert C32 diesel engines. Overall, these allow for a cruising speed of 12 kn. But if you need to get an extra boost of speed, this fine yacht is more than capable of reaching a max speed of 15 kn. Really, this speed is all you need to get where you're going in comfort. Plus, at a maximum range of 5000 nautical miles, you can travel some impressive distances here. So if you're up for some adventure, then this is the yacht for you!
Design—A Yacht Catered to You
As far as the outside of the yacht goes, everything is strong and sturdy. With an aluminum frame and a steel hull superstructure, this vessel will stand tall during any time of year. Moreover, the entire structure looks quite alluring as well. It's something about the art-deco fusion of 1940s yacht styles with modern ship design that's simply pleasing to the eyes here.
Step inside the yacht and everything becomes catered to you. So you choose whether you want wood paneling, stones, fabric, or countless other options. Seriously, you get quite a bit of control here. So why not make this the yacht of your dreams?
Another nice design choice is the abundance of glass and windows on board. Therefore, you can really get the best views of any scenery you pass. And, on a side note, it allows for some of the most beautiful sunrises and sunsets you'll ever see!

Interior—The Ultimate Luxury Experience
You're stepping foot inside the ultimate luxury yacht here. So prepare for plenty of fun inside.
By default, this yacht features 5 double berth cabins. So 10 people can comfortably sleep inside. You'll even get a master cabin with a balcony and a walk-in closet. In other words, this is where your relaxation begins. There's also an open area with a bathroom. So if you want to make a room for more guests, you're more than welcome to do so. Really, this area is whatever you want it to be.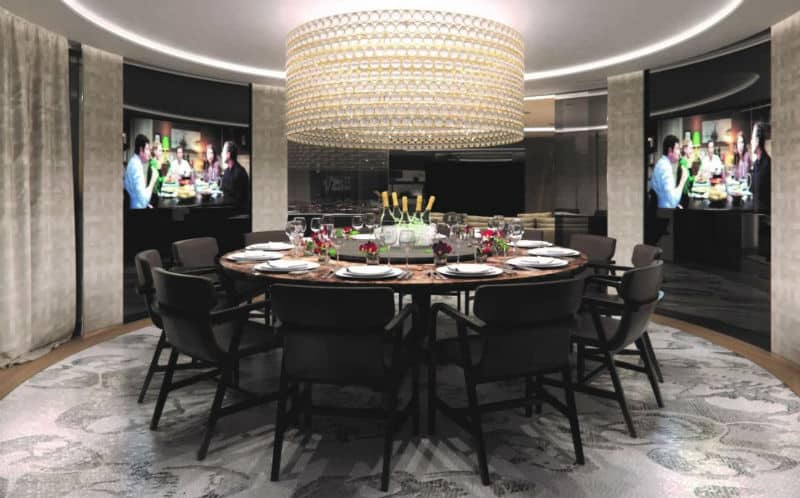 Other amenities inside include a 12-seat formal dining area, a garage, a full bar, a beach club, and a gym. And then you can step out on the deck of the 50 M Momentum explorer for more fun. Here, you'll find fold-down balconies for the best morning views. There's even a retractable swim platform if you decide to get into the water. And let's not forget about the sundeck with plenty of chairs and a fire pit for the ultimate party.
Plus, while we're on the topic of the deck, note that it is pretty large. So don't forget to bring the tenders, jet skis, and other fun motorized toys for the water. You'll have more than enough room for storage on board!
What's the Price of an Admiral 50M Momentum Explorer?
This fine yacht's MSRP begins around $31.1 million USD. Also, remember that you'll need to wait a full two years for your custom design to complete. But, after looking at all the fun you'll have on board, it's a hard offer to pass.
Final Thoughts
At the end of the day, the Admiral 50M Momentum Explorer allows for endless amounts of fun and relaxation. Plus, don't forget that Admiral caters this fine yacht to you. So be sure to explore all the customizations. After all, it's easy to make yourself at home on this luxury vessel. There's no better place for all your nautical adventures!