Who wants to come all the way to Africa and not be able to say that they went on a game drive? A real Safari experience in Africa. Just 2-hours outside of Cape Town is the Aquila Game Reserve, where you are sure to spot all of the Big 5 Game. Aquila is a luxury game reserve that is frequented by many celebrities coming to Cape Town. If you don't mind leaving the city for 1 day, you will be able to experience a day of relaxation in the bush. Aquila makes it easy for you to do, as they will even arrange your transportation to and from their game reserve, no matter where you are staying in the city. Guests who book at Aquila are treated to breakfast, lunch, and dinner; where they provide hearty and generous buffet style meals, welcome cocktails and 2-game drives.
They can easily accommodate singles on a romantic getaway, single friends, families or groups. The reserve has luxury lodge suites and luxury cottages, a real treat for those who don't want to be too far from the comforts of home. The luxury lodge suites are modern with African inspired interiors. They look out over the vast expanse of the bush. If you're fortunate enough to look far across the bush at the right time, you may just spot elephants in the distance. This isn't uncommon considering the proximity of the lodge to the surrounding game. Don't worry though you are well protected within the lodging areas.
If you want a more authentic, rustic bush experience, a luxury cottage might suit you. There are several types of cottages to choose from. A luxury family cottage provides guests with a semi-detached unit that is close to the children's play area. They have thatched roofs, loft space for sleeping and indoor fireplaces. Couples usually book the premier luxury cottage since it is situated on a hillside and offers privacy. This cottage blends into the backdrop of the bush and are very romantic, with incredible views over the mountainous region of the bush. Guest booked in a premier suite receives 2 game drives (a standard game drive can be substituted for a horseback safari), 3 meals and a complimentary bottle of wine.
Aquila has the basis covered by offering various types of game drive experiences. Guests can ride in a standard open-air vehicle, horseback or on quad bikes if you're the adventurous type. Guides are very knowledgeable about every inch of the game reserve. They also offer you a great deal of insight about the animals. Keep your camera on hand because you never know when you'll come upon one of the Big 5. Game drives are offered in the morning, afternoon and at sunset. A 'spare no expense' safari in Africa at Aquila might include a The Big 5 Fly In Safari, which flies over the mountains and vineyards of the Western Cape. Take in the majestic views of the rugged wilderness, massive mountain peaks, and expansive waterfalls.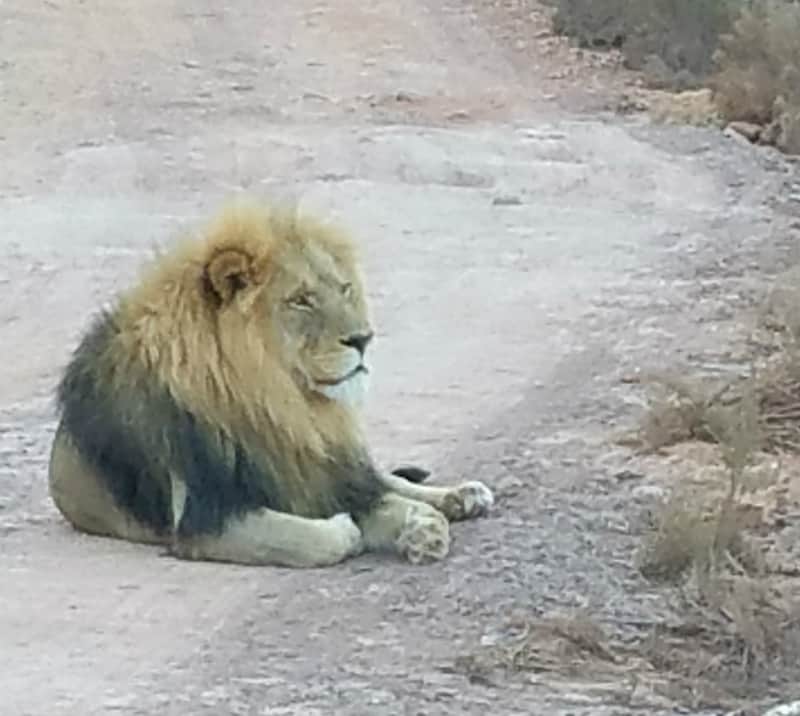 A luxury safari experience wouldn't be complete without a spa experience. Well, you're in luck because less than a year ago the Tranquila Spa opened at Aquila. You'll be swept away by all of the natural elements used in the design of the facility. Various types of indigenous flowers, plants and herbs are also used in the many treatments offered. The spa features a steam room, 2 heated indoor pools, an outdoor pool, sauna, 10 treatment rooms, group treatment room and couples treatment room. Complimentary access to the spa is granted to anyone guests who book a premier luxury cottage or are staying for a minimum of 2 days.
This isn't all that the beautiful Aquila game reserve has to offer, they also feature a relaxing cigar lounge, cozy public lounge, infinity pool, wet bar, and curio shop. In addition to all that the facility has to offer, everyone on staff at Aquila treats you as though you are the only person who matters. You truly receive the VIP treatment when you visit Africa and the Aquila Game Reserve. Make sure you have the perfect backpack for your African adventure, because in the wild you definitely need the right outdoor gear. Vist https://campingaxs.com/ to find everything you'll need . Either way, you're going to have the time of your life. Don't take my word for it though; go and experience it for yourself.
About The Author: 
Dawn Wilson
Travel Writer/Luxury Boutique Hotel Specialist
Dawn Wilson is a Travel Writer and Luxury Boutique Hotel Specialist. As the owner of Unique Boutique Hotels, she writes about the boutique hotels with the highest guest approval ratings. She has also written for several digital lifestyle magazines, which include, the Miami Shoot Magazine. Her love of travel, art, and design led her to become a travel writer who focuses on luxury lifestyle experiences. She recently began exploring more international boutique hotels & resorts and is excited to share her recent discoveries. Dawn splits her time between the U.S. and South Africa.