The hybrid market is exploding. As gas prices continue to rise, people are switching to hybrid cars. They, too, offer comfort, speed and are environmentally friendly. The Audi e-tron GT is one such car that will be available from next year, 2022. Above all, it will feature state-of-the-art technology and luxurious features that will for sure make it an instant hit for drivers who love hybrid cars!  
This new Audi hybrid ranks among the few cool cars that combine hybrid electric power and e-tron technology. It will also be a direct competitor to Tesla's Model X and Jaguar's I-Pace. Besides that, this Audi hosts plenty of features that make it stand out from other hybrid models currently in the market. For in-depth details about the upcoming luxury hybrid, the Audi e-tron GT, continue reading. This article explores everything about this sleek hybrid from Audi.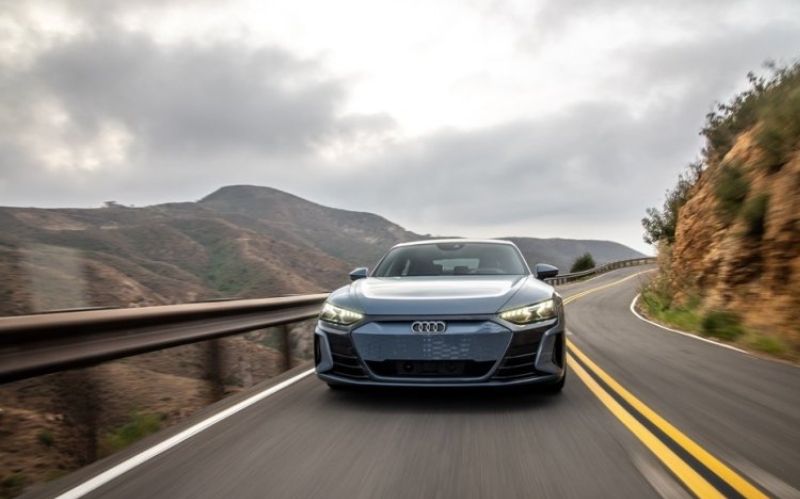 Interior and Exterior Design of Audi e-tron GT
The Audi e-tron GT hybrid is the most luxurious hybrid car on the market. Its exterior design combines luxury and coolness without compromising on speed or power. 
This Hybrid vehicle features an expansive interior, which offers passengers enough space that you can use to carry cargo. According to the manufacturer, the car comes with 17.95 cubic feet of cargo volume. Also, occupants can use the space behind the second-row seat as additional luggage space.
They equipped the hybrid with an infotainment system operable by voice, gesture control, or buttons on the steering wheel. It also comes with a wireless charging pad for your smartphone and various features to make long drives more enjoyable. Plus, the Audi connect package provides access to navigation data, such as traffic information, weather forecasts, among others.
The Audi e-tron GT is a hybrid vehicle designed for luxury. Aesthetically, it has some similarities to the classic Porsche Panamera in its shape, but it emphasizes more on aerodynamics. Everything about this car seems sleek and stylish; it's easy to see why it's appealing to the eye.
Also, the luxury hybrid car allows you to configure the dashboard according to your preferences and needs. It also comes with three driving modes: Comfort, auto, or sport that you can activate depending on how you want the hybrid to perform. 
Interested customers will have to choose between the following six colors: Molten Orange, Brilliant Black Crystal Effect, Eminent White Pearl Effect Metallic, Immortal Grey Pearl Effect Metallics with Blue Topaz Gloss Chrome Trims, or Floret Silver.
The Hybrid Performance of Audi e-tron GT
The Audi e-tron GT is a hybrid electric vehicle that will be available in 2022. It will be an all-electric hybrid, meaning it won't have any gas or diesel engine but will run on electricity and e-tron Quattro intelligent hybrid technology. The performance of this car is incredible, and it will give drivers the ability to go from 0 to 60 mph in slightly over three seconds. The hybrid-electric powertrain will come with a battery system that holds an impressive range of 373 miles.
Audi is calling the hybrid powertrain of the e-tron GT a "through and through hybrid." The car's two electric motors produce up to 596 hp and a torque of 414 pounds. This output is significantly more than any other hybrid currently on sale. Indeed, the Audi e-tron GT hybrid car travels up to over 20 miles on a single charge than Tesla Model X.
Market Price of the Audi e-tron GT
The hybrid Audi e-tron GT will have a starting price of about $100,000. This makes it one of the most expensive hybrid car in the market. In addition, it's just as competitive as other luxury vehicles, such as the Tesla Model S or BMW X Series.
Last Take
The Audi e-tron GT is a hybrid model that will give you the best. It has a fantastic cabin design and built-in technology that makes this cool car as comfortable as possible. This car has it all. If you're looking for an excellent hybrid model with unique features, efficient performance, then this hybrid Audi is your perfect ride. Without a doubt, the future of cars has arrived in this hybrid luxury vehicle. If you can afford the car, go for it!