Have you always wanted a fashion brand that has 100% organic, toxin-free fabrics? Then La Katz luxury organic silk is for you. La Katz, founded by Laura Sanger, is an organic silk brand that makes exquisite fashion pieces from silk.
La Katz is made of yarn, coloring, packaging, silk, and label.
Firstly, the coloring is organic, produced in Austria, and is made from a non-toxic dyeing process. While the cotton yarn, made in Germany, makes La Katz prides itself on being different from other manufacturers who use plastic yarn, likewise the label is made from cotton.
 The silk component is made in India, 100% natural and organic, in fact, it has been certified as organic. Moreover, it does not contain harmful toxins; therefore, you can be positive your health and skin are in safe hands. Also, The packaging is manufactured from healthy biodegradable materials and made in Austria.
La Katz hand-made silk products include:
Silk Coat
Specially crafted as a luxurious silk variant of the timeless trench coat, it can be styled as a silk dress, or worn with a pair of jeans. Produced in limited editions, it's your go-to for a multi-versatile silken coat.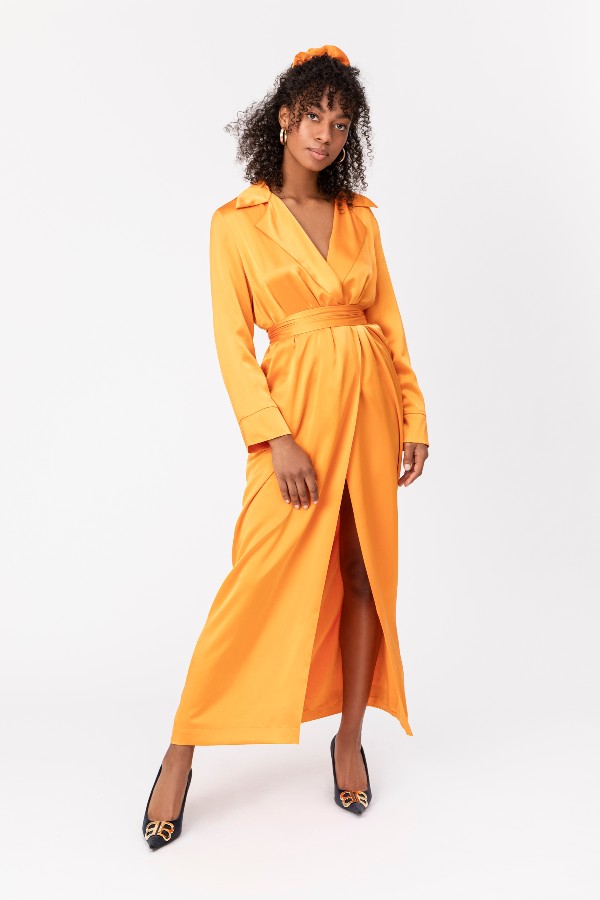 La Katz Organic Silk Blazer
 The elegant silk blazer can be worn with or without a belt.  You can buy as many as you want as it is made in different colors such as Orange tiger, Alabaster, Coral sands, Avignon, Portofino lemon, True red, Ultramarine, Emerald and many more.

 Silk Blouse
Exclusive colors in Ultramarine, Alabaster, and Avignon, characterized by a deep neckline. Perfect style with a pair of jeans.
La Katz Organic Silk Scrunchie
Luxurious silken accessory for your hair. The scrunchie can be worn with other La Katz luxury fashion pieces or bought as a gift. Also, it is available in multiple colors.
SHOP AND ORDER LA KATZ
You can order the hand-made luxury organic silk products on their website. Delivery takes five to seven days depending on your location.