You've decided that you would like to head to Florida on your vacation this year, and you've rented one of the luxury private villas in florida that everyone loves, but have you thought about how you're going to get around? Many people just assume that they can hop in a taxi to get them where they need to be, but if you plan to travel quite far this may not be the best option. Let's take a look at all forms of transport that Florida offers so you have more travel options allowing you to get from A to B any way you choose:
By Air
Florida has a few regional airports with private planes that will take you where you need to be. If you wish to travel quite far and want your long flight to be comfortable and luxurious, then hiring a private jet to Florida may be the best option and worth considering.
By Road
Florida is home to a few interstate highways:
The I-10 which runs from east to west from Jacksonville to the border of Alabama
The I-75 which runs from north to south from the border of Georgia to Miami via the Everglades
The I-95 which runs from north to south from the border of Georgia to Miami via the Atlantic coast
Many of the roads are toll roads and the booths no longer accept cash. This means that you might have to get a SunPass which is a prepaid pass allowing you to travel around the state. While many people are frustrated at having to pay tolls the money you pay helps to keep the roads in good working order and the quality of the roads in this part of the world is excellent.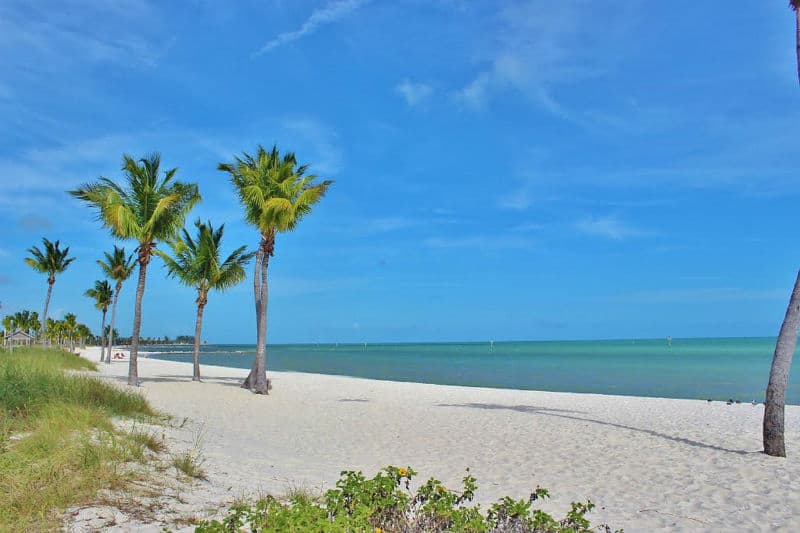 – Hiring a Car
If you would like to travel across Florida you may want to think about hiring a car as it could work out cheaper than hiring a taxi every day. There are approximately 4 national car companies in the area who would be happy to rent you a car for the duration of your stay.
Sign Up For The Free GOD Foundation Travel Portal for 60% Off Travel Deals Today & A Portion Goes To Charity!!!
Please note that in Florida you need to drive on the right-hand side of the road and you must have your lights on at all times.
– Travelling by Taxi
If you do not want to drive while you're in Florida then you may want to hire a taxi but you should be aware that they can be quite expensive. The good news is that taxis can usually be found waiting outside many tourist destinations so finding one should be no problem.
– Travelling by Bicycle
Florida is pretty flat which means it's ideal if you want to jump on a bicycle and enjoy all the sights. There are some bicycle trails along the coats and in the very centre of Florida so why not hire a bike and see where it takes you?

– Travelling by Coach
If you would like to hop on a coach you'll be pleased to know that Greyhound coaches can take you just about anywhere. You should be aware that travelling by coach is usually much slower than if you were to travel by car but the prices are usually quite good.
By Rail
Tri-Rail is the local commuter service in South Florida and Amtrak offers some rail services throughout the state but perhaps not as many as you would hope. Rail travel can be a little expensive with a 15-day pass costing at least $430 (Correct at the time of writing), so you may want to consider travelling by coach instead.
By Water
It is possible for you to travel around Florida by water. Not a lot of people are aware that they can get from Fort Myers to Marco Island and onto Key West by ferry. This method of travel will add a touch of excitement to your time away and it's usually a quick way to get to where you want to be.
Sea Key West Express can take you across to Key West should you wish to travel there. The journey could take approximately 3 hours, but driving to Key West will take you 7 hours, so you'll be saving quite a bit of time.
– Travelling by Water Taxi or River Boat
If you wish to, you could hop on a water taxi in Tampa, Jacksonville, or Fort Lauderdale. There are also a few riverboats that go up and down Saint John's River which is the state's longest river. The riverboats can take you along the river up to Jacksonville, should you wish to visit the area. While travelling this way is not as cheap as you may like it is a great way to travel and it's usually nice and cool out on the water.
There are some great methods of transportation in Florida, now it's up to you to decide how you're going to get around. You could travel by air but it tends to be expensive so you may only wish to do this once. Travelling by road is usually the best way, but it can be hard to navigate the busy streets if you're not used to driving on the right of the road. You may, therefore, wish to hire a taxi or jump on a coach as you won't have to worry about finding your way around. Lastly, you could also consider travelling by rail, although the trains can be few and far between, or you may want to jump on a ferry and enjoy a mini cruise.
No matter how you choose to travel don't forget there are a lot of options available to you, helping you to get where you need to be when you want to be there.