For many people, selecting the right lawnmower for tending their Garden turf is often a challenge. When spring arrives and you are confused about the type of mower you need, you tend to ask yourself, "Which lawn mower is good for my garden?" This question arises due to the availability of different lawn mowers and different yards. (Image Credit: Peter H./Pixabay)
You have two options. Either you do it yourself or hire help from Phoenix Lawn Mowing Services for the best care of the yard. This article discusses different types of lawn mowers that will best fit any garden you have.
Electric Mowers
If you have a small patch in front of your house that could easily take 15 minutes; an electric mower would be ideal for your garden. This will only be conceivable if you have access to an electrical socket. It's a perfect choice because you'll avoid fumes from the mower and bothering your neighbors with the noise. These battery powered mowers can be used on lawns approximately three-quarters of an acre. The main advantage is that they're powerful, quiet and don't need much service. Its main drawback is you have to drag the extended cord as mowing is done.
Gas Mowers
This group of mowers has the most extensive variety of mowers in its class that makes it difficult to choose the right one. They're powered by a gasoline engine that requires more maintenance than other categories mentioned in this article. You might be having a little more turf, and it'd be best to consider a gas mower. There are two different varieties, that is the push behind and the walk behind mowers. There's one that you have to drive along, and there's self-propelled. If you feel lethargic or not very energetic and robust, you might want to consider the service of a self-propelled lawn mower. It's ideal for one acre or more size of lawn. If not, a push mower would be excellent and perform the task as well.
Additionally, there's a two cycle and a four-cycle engine. Regular gasoline runs the four-cycle engine, while a mix of special oil and gasoline run the two-cycle engines. A four-cycle engine is easy to use. However, two-cycle motors are durable and quieter.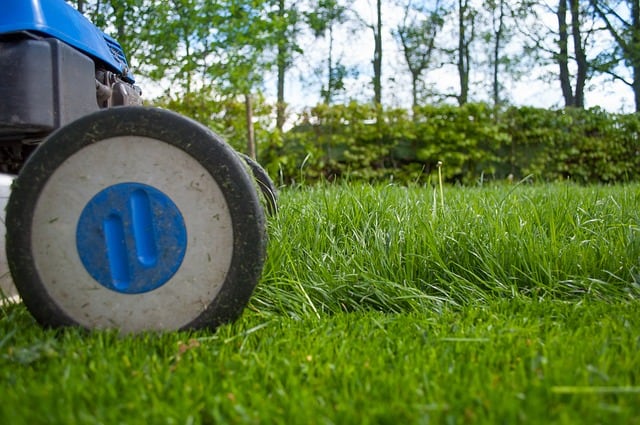 Self-Propelled Mowers
Also, if you have a big lawn, preferably more than an acre in size, you might want to consider the services of a self-propelled lawn mower; one that has a wide cutting swath in contrast to a narrow swath. You need the self-propelled mower for your lawn. It's a fun way of trimming your garden that'll save you lots of energy, consequently getting the job done in no time. If your yard is filled with trees and obstacles, to maneuver around, consider the service of a zero-turn riding mower. Only those with large lawns that do lots of gardening and massive yard work require the services of a garden tractor sized riding mower. Visit this self propelled mower versus pushmower information page.
Conclusion
Before selecting the right lawn mower for your lawn, check out some of your favorite celebrities who love to garden as well.  You can always research garden care from Phoenix Lawn Mowing Services, and  should assess how much grass you have. And you should determine how big of a machine you need to do the job.