When I was first asked to write a piece on How One Can Elevate Their Style, the first thought that my snarky, twisted humor brought to mind is – well, first you have to have style before your can elevate it! Only kidding, of course. I believe everyone, in their own way, has something unique about them. Style comes from within – a sense of confidence, a sense of distinction in how a person not only dresses, looks and lives, but also how they carry themselves in the world.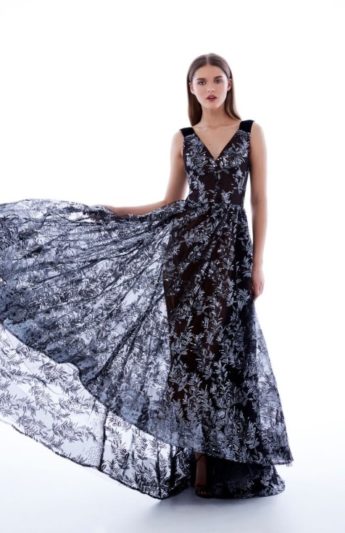 Style elevation implies taking it to the next level; a more refined version of you, if you will. I also believe style has nothing to do with age. It is a matter of always looking and living in a modern and relevant way while still being true to the essence of yourself and your look. It is being fearless in trying new things and staying open to change.



I have a favorite story when it come to trying new things. Years ago I was doing a trunk show at Neiman Marcus. In the evening a very attractive, well-dressed woman came in. She was petite with a great figure; she had everything working for her. She said her friend had been in earlier and pulled some of my dresses for her to try on. I brought them both out – one a red A-line strapless and the other a beautiful white strapless cloque with black ribbon trim. She looked at me, clearly somewhat annoyed, and said "those aren't the dresses….I never wear strapless." I assured her in fact these were the dresses as I met with her friend earlier in the day. She clearly was not happy at the moment. I told her to go into the fitting room and just try them on…she didn't have to come out…but to just try. I told her if she hated them she could come out and kick me.  What the hell? What is one more fashion bruise? In a matter of minutes, out she comes in the red dress, looking flawless I might add. She was smiling and thought it looked great on her….even though she kept saying that she never wore strapless. Finally I asked her when was the last time that she had worn or tried on a strapless dress. I about peed myself when she answered "Never." As anyone who knows me knows, I LOVE being right – plus I just escaped another fashion bruise. Needless to say, she walked out of the store with 2 strapless dresses. 
 


The point here is obvious – people often box themselves in their mind about how they perceive themselves. You can't move, change, grow, or elevate without trying new things or taking risks. I always challenge people that whenever they walk into a fitting room that they also take one item that they like but think they could never wear or pull off. The worst case scenario is it looks really, really bad and you can have a good laugh at yourself in the privacy of the dressing room (trust me I have laughed a lot at myself over the years). Best case scenario is that it looks great and it has opened up a whole new avenue for you to add to your style.

I always say the three most important things about clothing is FIT, FIT, FIT.  A five-thousand dollar dress is not going to look good no matter how beautiful it is, if it doesn't fit properly. On the other hand a forty-dollar dress, if it is fitted properly to your body, can look like a million bucks. I personally alter and tweak almost everything I buy. Trust me, a tailor can become your best friend in elevating your style. A few slight tweaks can take something from really good to fabulous.



Nothing is worse than seeing  a woman who forty years after high school still has the same look with her make-up. Even if you have a great make-up look down, always look to keep it fresh and current. Red lips have been a trend. Dark Red lips on women as they age can be tough to pull off, but trust me there is a red lipstick that will work for every woman. Perhaps it is a rosier red or a softer red but there is one. I think the most important thing to evolving style is to be open to trying new things. If they work, a whole new door has opened….if they don't, no worries – no one knows but you.
If you have a special event on your calendar, I always recommend that you do a dress rehearsal. Put on the undergarments, stylish shoes, your favorite jewelry and clothing you intend to wear. Make sure everything works together…there's nothing worse than finding out at last minute that your bra shows and you are stuck. Also take some selfies indoor and out…sometimes certain fabrics can show very sheer in photographs and you can see through them. Unless you want to give an unintended peep show, plan ahead. This is always done with stylists and celebs before a red carpet. As for heels, I feel the higher the better….remember the higher the heel, the closer to heaven.  But please do the world a favor, if you can't walk in them, leave them at home.



Style knows no age. I am a huge fan of Jane Fonda and have had the opportunity to dress her several times. She is the epitome of a modern woman. Her sense of style comes not only from what she wears but through her activism, beliefs, and intelligence. Her look and how she presents herself is always fresh, modern and relevant. She is always trying new things. The most important thing is that she is showing women that you can be stylish and relevant at any age. Style has no number attached to it. I actually believe that the older one gets and the more comfortable one becomes with themselves, the more open they are to trying new things and their style shines through even more.

Always be aware of the world around you. I think the most stylish people are interested and inquisitive…they want to know everything possible that is happening. You never know what or where will inspire you. The most important way to elevate your style is always be open to new ideas, stay true to yourself, be happy, smile and laugh a lot…..even at yourself.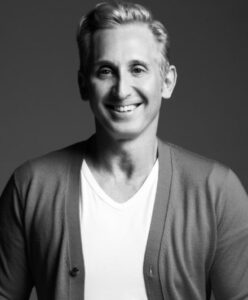 By David Meister,
Fashion designer David Meister is recognized alongside some of the most respected figures in American fashion. Meister's name is synonymous with the sophisticated, beautiful, body flattering dresses and gowns that have earned a roster of devotees that reads like a who's-who in the world of fashion, entertainment, and the arts. His collections of day dresses, cocktail dresses and evening gowns have been found at luxury department stores worldwide including Neiman Marcus and Saks Fifth Avenue. Celebrity fans include Sharon Stone, Viola Davis, Diane Lane, Sofia Vergara, Tina Fey, Sigourney Weaver, Jane Fonda, among others.
(Images Courtesy of David Walker/Period Media)