The way you design your office speaks a lot about your workplace. Today, around the globe, people are changing the way they used to work, literally and figuratively. The type of furniture you pick for your office changes the entire energy of the place. In fact, now people have started painting their office space with vibrant colors. As billionaires enter the office building, you need to ensure to provide them a happy aura with a welcoming energy.
If the clients feel the energy of your office is dull and boring then chances are that you may lose the client. Now, people see offices differently as more than seven hours daily, people spend in cubicles. Therefore, ensure to lift the spirits of your employees and clients by changing your office look completely.
Modern Furniture:
When we hire someone, we want a person with amazing skill sets then why do we ignore the same when it comes to office furniture? In fact, picking multi-functional furniture could be great for office as it can be used for more than one thing. Example for such can be nesting tables.
Instead, of cubicles having rooms that have vibrant walls and adjustable furniture can give the employees a sense of responsibility and productivity. A lot of research shows that the way furniture is chosen in office matters a lot. When chairs, tables, and benches are rearrangeable it gives the employees an additional boost.
Building A Gaming Area:
 If you want your employees to be highly productive then all you need is a gaming area. Motivation does not come with a boring process; frequent breaks are what keeps everyone going. Therefore, a place other than the desk and coffee area can help them get their motivation back. Create an area for them that provides them a fun activity so that after 10 minutes they return fully recharged to their desk.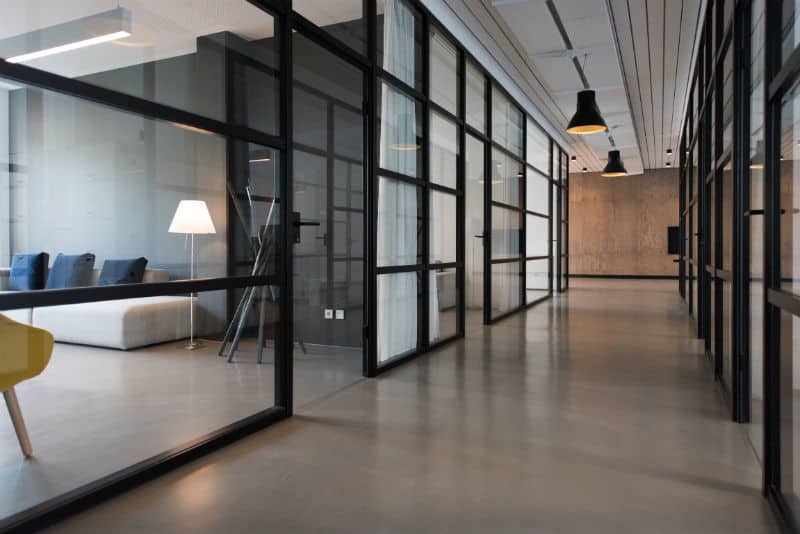 Even a rejuvenating corner works wonders!
 Having a small beautiful corner where exquisite chairs or a sofa is kept near the window can help elevate the overall mood of the employees. If something of the same needs to be added in your workplace too then Modern Digs office furniture is what you need to explore. A small change can make a lot of difference in the way we think and do our work.
Decorate The Workplace with Love:
 Why do people hate Monday mornings? Well, apart from colleagues, the room and the way it is designed gives people a hard time to work. Imagine people working in cubicles for hours without actually being connected with the outer world. If that is not another jail then what else it is? Furniture can always do all amazing things when placed in the right position. A lot of people are going against the cubicle culture and helping in creating new trends.
Do you want to build a healthy relationship with your employees?
 Your office represents you! So, the way you decorate it and organize it play a major role in deciding your relationship with your employees. Why do we segregate floors on the basis of the ranking of the employees? Why do we have different canteen areas for bosses and employees? Remember, how you treat your employees tell a lot about how you treat your family back at home.
Having a dining area where people can share productive thoughts, various perspective regarding projects, and help create strong bonds is all that we need. See what a table and a few chairs can do to your office culture!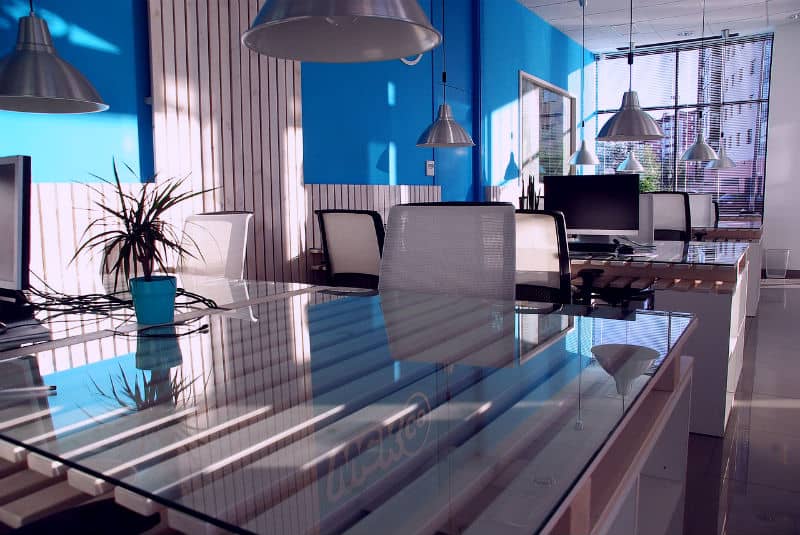 Be Technology Ready:
 Today everything is connected via technology. In fact, a lot of people agree with the fact that making the workspace technology efficient has helped them increase their productivity beyond comparison. New technology realms have made office space more relaxing than before. People who work on laptops and tablets do not need a table to work,  instead, they can sit in the balcony; in the open and feel free while doing their work. If that helps the employees then why not do something of this sort for them?
All in all, in order to help your team to work efficiently from any corner in the office, build a lounge space where people can sit on relaxing sofas and chairs and work together as a team. Always conduct a survey, know what your employees feel about the work culture Be open to suggestions and make them feel like a part of the office family.