Watches for men are a classic gift option for that special occasion. While many feel that watches are becoming obsolete as everyone is always carrying a timepiece on their phone, others know that the quality and fashion of a well-made watch will never go out of style.
Knowing what to choose when looking at mens fashion watches can be a challenge for those with limited experience. Here are some of the features you should consider and look for when purchasing a watch for the man in your life, whether he is your partner, father or another special someone.

Swiss Made or Not?
Swiss made watches are largely viewed as the crème de la crème of watches. Swiss made watches tend to be built to last forever– or to at least be able to be serviced if they stop working. By using strong metal in their various pins, gears, and other components, the inner workings of Swiss made watches are made to stand the test of time. Because of this, you should check out Best Swiss Watches Under 500 .
The components that allow the watch to track time are called "movements." For a watch to be labeled "Swiss made," it must have movements made in Switzerland, the encasement must be added on Swiss land, and the final inspection must also be carried out in Switzerland. Between the surgical steel movements and the nearly unbreakable crystal watch face, Swiss made watches promise to be of the highest quality.
That being said, there are a lot of high-quality watches that don't boast the Swiss made label. For example, Seiko is a popular luxury watch that has Japanese origins. While their watches will never be Swiss made, Seiko watchmakers learned the tricks of the trade from exceptionally skilled Swiss watchmakers, and create elegant timepieces at various price points. You can even check out some reputable Seiko watch reviews to learn more about the brand.

Price
Price is a limiting factor for many when it comes to buying a luxury watch. At the lower end of the spectrum, you can expect to spend around $1000. If you're looking for a well-known luxury watch brand, such as Cartier or TAG Heuer, you're looking at a minimum investment of $2500. Rolex watches, as well as some Cartier models, get up into the tens of thousands of dollar ranges.
Before you shop, set a realistic budget based on what you can afford and how well-received the watch will be. If you're buying something for someone who doesn't usually wear watches or has no known dream of owning a luxury watch, you can likely aim for a lower-priced luxury Seiko watch. However, if you can afford to purchase a watch from the higher price range with a more recognizable name, do so.

Activity Level and Wearability
The activity level of the recipient plays a significant role in which watch style you should purchase. For example, if the recipient works on the executive floor of an office building and enjoys big, bold pieces, getting a watch that reflects those traits is appropriate.
However, if you're purchasing a luxury watch for someone who is extremely active and will likely wear their watch during activities, the TAG Heuer and Hublot luxury watches come with fabric and rubber straps, respectively. This creates a more comfortable experience during physical activity.
The timepiece you purchase should be functional in addition to being fashionable. It should also reflect the traits of the person for whom you are purchasing the watch. While a Rolex certainly makes a statement due to its strong brand recognition, the recipient probably won't get to wear it often if they lead an extremely physically active lifestyle.

Authenticity
All too often, consumers shop online from discount retailers who are selling knock-off products that aren't distinguishable to the inexperienced, naked eye. To avoid spending money on a fake, spend the money and buy directly from the source. Order the watch from the business website or look at their list of selected retailers before making a decision.
It's worth noting that not all online retailers are scam artists selling fake watches. If you choose to purchase from a different source, research the business you are purchasing from, look for customer reviews, and make an informed decision.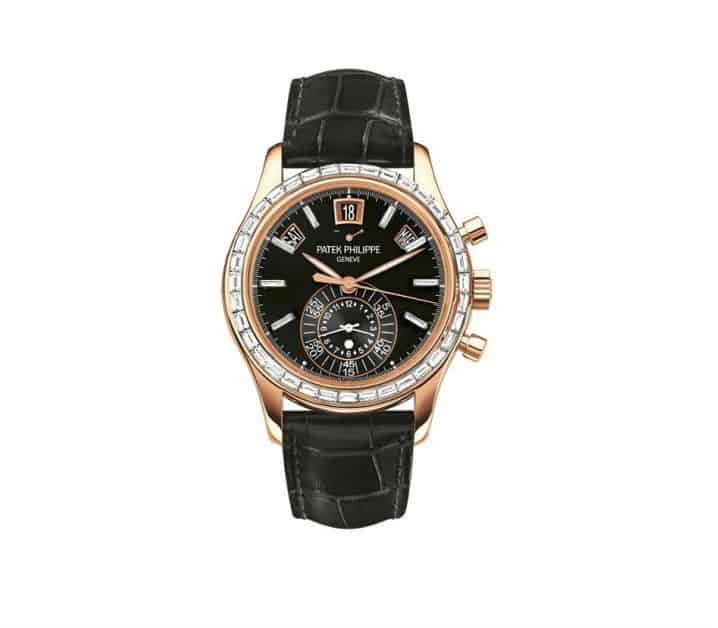 Unique Design
Part of the appeal of luxury watches, aside from the name stamped on the back, is that they stand apart from other watches due to their unique designs, limited production runs, and beautiful features. For example, having a watch where you can see the inner workings makes for a captivating timepiece. You want people to look at the watch and see that it's the real deal, as opposed to something picked up at a department store and made to look like a luxury item.
The perfect watch has a unique flair while paying homage to the features of its brand that make it iconic. For a Cartier, it may be the square watch face. For a Hublot, it might be its similarities to a ship's porthole, the feature for which it was named.
In conclusion, whichever watch you decide upon, make sure it's worth the investment. A well-made watch retains its value over time and can become an heirloom piece passed down through generations.