When looking for an amazing hotel for a weekend getaway, or vacation, the city of Los Angeles is the last place most people consider. What they don't know is that LA hosts one of the most luxurious hotels in the country, Hotel Bel-Air. (Image Credits: Dorchester Collection)
Located near the Stone Canyon at the foot of the Santa Monica mountains, hotel Bel-Air is designed for maximum privacy, luxury, and tons of fun!
Here's why you should consider this magnificent hotel for your next vacation.
Rich history in Luxury
Owned and managed by the Dorchester collection, this one of a kind hotel remains a secluded sanctuary, away from the glamorous LA city life. Being so close to Hollywood, hotel Bel-Air has attracted tons of Hollywood celebrities since its launch in 1922. In fact, the hotel has even named their signature cocktail Marylin Monroe, after the iconic actor, who was a regular guest.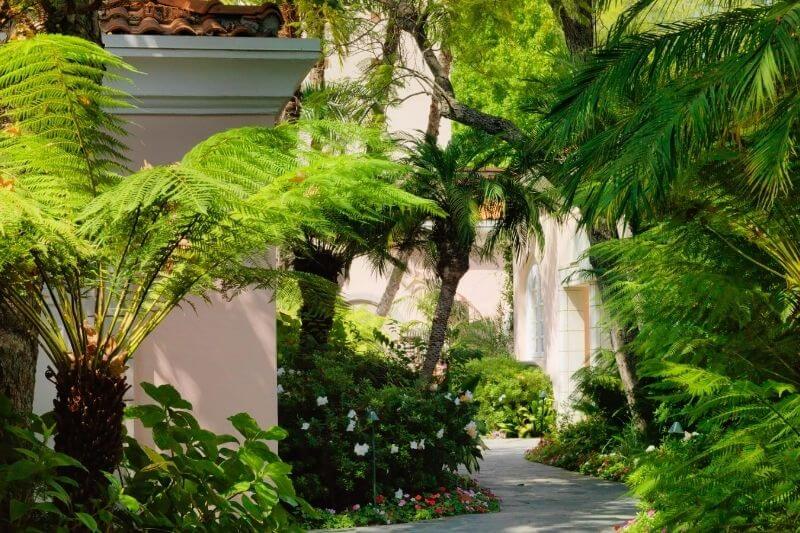 Over the years, this 12-acre paradise has undergone numerous renovations and changes to give a private, luxurious, and 'non-hotel' feel. However, it's reminiscent past with Hollywood stars still remains.
Stylish and Elegant
Hotel Bel-Air has made the most of its location and environment making it one of the most romantic hotels in LA. Right from the leading pathways, its serene setting is enough to keep you in a relaxed mood. It boasts of extensive lush gardens, Italianate fountains, switched-on pool scenes, palm trees with hummingbirds, hidden piazzas, and redwoods all over the property.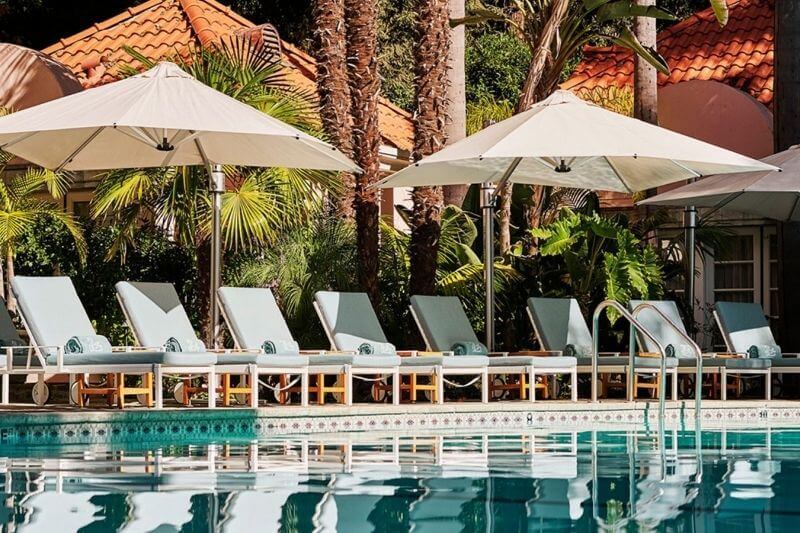 The architectural structure of the buildings combines state-of-the-art technology with the Positano monastic retreat giving it a splendid lofty interior.
The Rooms and Suites
Hotel Bel-Air takes accommodations to a whole new level with their pink gated Bungalow guestrooms, in place of the typical long hallway rooms. It welcomes guests to a utopian experience, waking up to the melodious chirps of hummingbirds in the gardens.

With 58 guestrooms and 45 suites, the Hotel Bel-Air hasn't left anything to chance. Each room is fitted with iPads to request for housekeeping, control temperature, and lights, or scan the in-room dining menu. The rooms' interior décor embraces the 40's and 50's Hollywood glamor with a touch of contemporary European designs.
Each room comes with Flat Screen TVs, marble bathrooms and vanities, top-of-the-line linen, and access to an outdoor lifestyle. The difference, however, comes in with the larger suites like the Swan Lake Suite, Patio Suite, Grace Kelly Suite, Stone Canyon Suite, Herb Garden Suite, Chalon Suite, and the presidential suites. These suites are all extra-spacious, come with fireplaces, chandeliers, floor to ceiling windows, and vaulted ceilings.

Guests in the presidential suites also get to enjoy the supreme luxury they deserve. With a private full-size infinity pool, a grand piano, private dining for ten, a chef's kitchen, and a separate living room and study, Hotel Bel-Air offers the perfect residence!
The hotel has also reimagined their guest experiences with the new fabulous 3D floor plans detailing their elegance.
Sign Up For The Free GOD Foundation Travel Portal for 60% Off Travel Deals Today & A Portion Goes To Charity!!!
Services and Facilities
Besides the world classrooms and suites, Hotel Bel-Air is also packed with a ton of services to make your stay fun, memorable, and instagramable! Guests can take advantage of the VIP concierge services, picnic at the Swan Lake, and eccentric movie nights!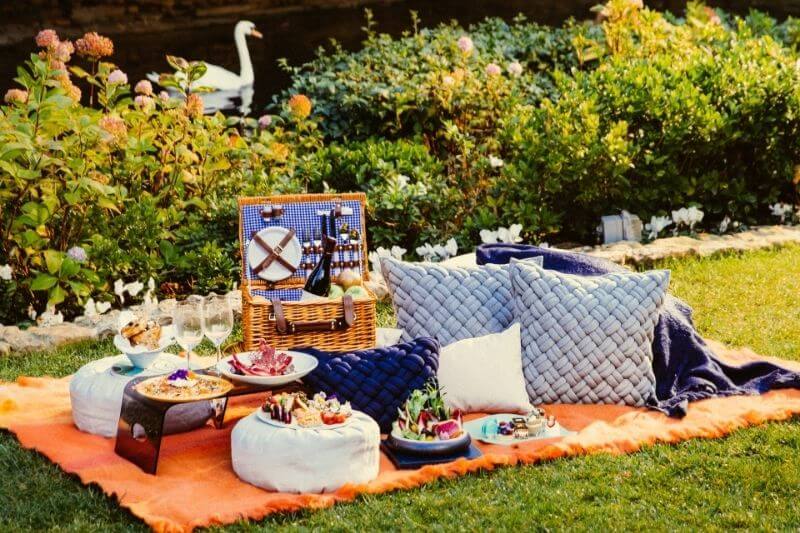 For families, the hotel provides the perfect sceneries for your kids. The five-star hotel provides numerous children services, including the Little Royal's Tea, children's menus, plush children's robes, and exclusive amenities. The concierge team can also arrange for different fun activities around the amazing city of LA.
You also can't miss Hotel Bel-Air's signature pool. Having been in existence for over 70 years, the oval-shaped pool provides nothing short of a luxurious, relaxing time. Even when temperatures start rising, the hotel's variety of 'pop-up refreshments' will always keep you in the best state.
Hotel Bel-Air also has adequate facilities for executive meetings and retreats.
Fine Restaurants and Bars
After everything is said and done, the real test of a 5-star hotel is in its food and dining – an area Hotel Bel-Air excels. With the famous Wolfgang Puck on-site, guests enjoy the most exquisite local-sourced meals in an elegant and intimate dining room at the alfresco terrace.

The restaurant's contemporary California cuisines, which is Mediterranean-influenced, is prepared by the best chefs in the industry. And this is but a tip of what they can do. Guests can also make reservations for afternoon tea parties, a Sunday brunch, or even private dining. You just have to ask!

There's also a fancy ultra-modern bar and lounge serving the finest drinks in LA. Guests get to enjoy free-flowing champagne and drinks, a superb fireplace, and some cool grand piano music.
Unforgettable Spa Experience
The highlight of your stay at this 5-star hotel is most likely a visit to the best spa in LA. Using Valmont treatments and science, Hotel Bel-Air's Spa leaves you relaxed and more peaceful than ever. Their spa package includes facials, massage, body treatment, nail care, reflexology, and aromatherapy.

They also offer 24-hour guest access to the fitness center, a full range of treatments, male and female steam rooms, and seven treatment rooms. Yoga services are also provided for willing guests, with the yoga mats and blocks provided.
Final Thoughts
Hotel Bel-Air may not be the holiday-ish vacation you've been dreaming about, but it's the perfect place for a short getaway. It brings your holiday fantasies right at your doorstep. So, if you're not looking for a Caribbean vacation or a Safari in Africa, this is the place for you.
Who says you can't vacation in LA!