There aren't many people who can point to a career full of success as a performer, teacher, storyteller, entrepreneur, and expert.  But Michelle Danner can.
Born to a man full of love, Michelle Danner learned from an early age the meaning of human connection and the beauty of art. Growing up in Paris after her father was asked to open the first William Morris Agency there, Michelle was exposed to lifestyle of glitz and glam learning the inner workings of show business.
Studying acting in New York, then moving to Los Angeles with a wealth of knowledge and experience Michaell began teaching other actors how to hone their craft. Danner's list of students includes some of Hollywood's leading celebrities such as Christian Slater, Salma Hayek, Gerard Butler, Seth McFarlane, Penelope Cruz, Chris Rock, Gabrielle Union, and Zooey Deschanel.  A longtime student of legendary acting teachers like Stella Adler and Uta Hagen, Danner's eclectic approach (which she calls "The Golden Box") allows actors the freedom to employ a wide variety of techniques.
Her natural affinity for teaching and leading actors to extract their most powerful performances, has progressed allowing her to become a sought-after Hollywood director. Let's learn more about this golden girl and the keys to her success.
BEVERLY HILLS MAGAZINE: When did you discover talent for acting? Writing? Producing?
MICHELLE DANNER: When I was very young I wrote a play and cast everybody in school. Even the administrators were surprised. I think they loved me and hated me because of it, but mostly loved me. All the students participated. I knew then that I was good at bringing people together to create together.
BEVERLY HILLS MAGAZINE: What is your favorite part of the creative arts industry?
MICHELLE DANNER: I love the process. However tedious it may be at times; I like the process. It's not so  about being results oriented by rather putting one foot in front of the other. Ultimately when you follow through and stay with it, you can look back at the hard work and see what you've created. It's great when you can do projects from scratch. Projects that originate from you are really special.
BEVERLY HILLS MAGAZINE: I agree. I think those that originate from you are part of your purpose. You were created to create those works that are inspired from within. Why is film and television essential to modern society?
MICHELLE DANNER: Because it reaches the biggest classroom with stories that can entertain you, provoke you, and shake you. It has the power to reach many.
BEVERLY HILLS MAGAZINE: I agree. It is one of the most powerful and influential mediums that exists today. What is your process as a director?
MICHELLE DANNER: Well I read the script a lot, and I do research. I create a look book and talk with my cinematographer. Then I'll sit down with my costume and production designers. I work with my team to inspire everybody to get the best form them. And of course, I rehearse with the actors. Some directors don't believe in that, but I do. That's not to say that I don't get great improvised moments, but rehearsing is important.
BEVERLY HILLS MAGAZINE: I think so, too. When an actor has mastered the script there is a lot less self-consciousness or fear so it allows for the purest performance. You're also an acting coach? What inspired this endeavor for you?
MICHELLE DANNER: I studied a lot, and I was asked by a lot of actors to help them. It actually came to a defining moment for me when I was double booked to either coach actors or go on an audition for my own work. In that moment I weighed my options and chose to coach the actors instead. It was then that I made the commitment to be an acting coach and really give myself to the work of coaching and teaching others. Now I can see myself teaching to the very end…I offer my students a viewpoint that comes from directing that they otherwise would not get. I think today's generation of actors need teachers to impart cutting edge knowledge to them to help them succeed. I am grateful I get to do just that.
BEVERLY HILLS MAGAZINE: That's so beautiful. You have the gift of teaching, and I'm sure that strengthens your work as a director with actors on set as well. Where would you like your film or television career to be in 5 years?
MICHELLE DANNER: For me, my vision is not about success in terms of awards and red carpets, but it's more about more people seeing the work. Of course, I want my work to be well received, but my desire is to have my work seen, and if many good things happen along the way, then that would be wonderful. What's important is that I keep working and creating great story telling.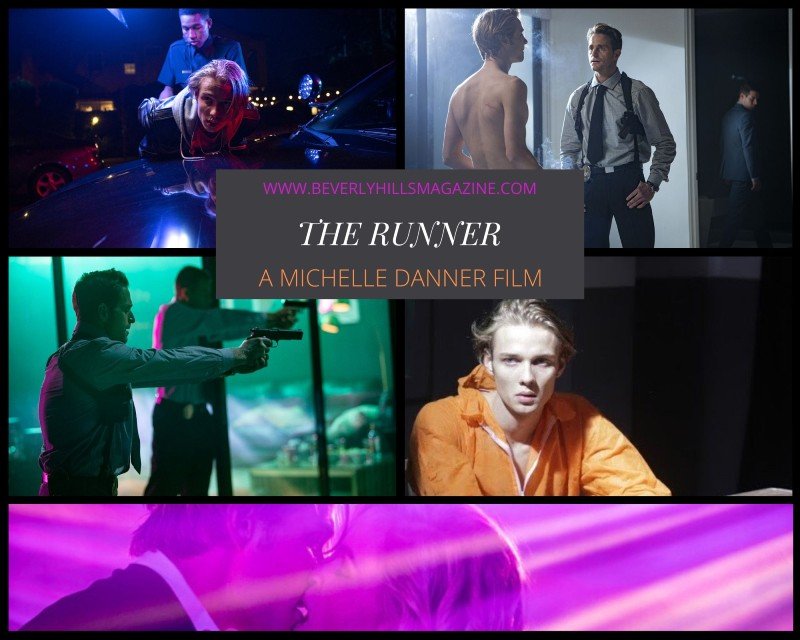 BEVERLY HILLS MAGAZINE: What do you think of Hollywood?
MICHELLE DANNER: I love Hollywood. LA is a place where anything can happen…The possibilities are infinite.
BEVERLY HILLS MAGAZINE: Favorite part about the business?
MICHELLE DANNER: Engaging with other humans. The collaboration. They say, "You need a village" …Well you definitely need a village to create a project.
BEVERLY HILLS MAGAZINE: Absolutely. It's like a temporary family while in production and that's a beautiful experience to have no matter how long it lasts. What actors or producers/directors would you like to work with?
MICHELLE DANNER: So many…The list is too long to name.
BEVERLY HILLS MAGAZINE: Do you have a life motto, Bible Scripture, or quote you live by?
MICHELLE DANNER: Tomorrow is another day…
BEVERLY HILLS MAGAZINE: I like that one. I often feel so grateful that we only have one day at a time. I don't think we could handle much more than that. My scripture of choice is "With God all things are possible." Matthew 19:26…It keeps me in a limitless mindset and reminds me God is always with me in all that I do. How has God played a hand in your life journey?
MICHELLE DANNER: I'm very spiritual…I pray to God quite a lot…I was going to give birth and thought I couldn't do it, but God has seen me through a lot of difficult times. There have been a lot of turning points in my life when I was very thankful that I have dialogue.
BEVERLY HILLS MAGAZINE: Yes me too, I cannot live without my relationship with the LORD. It's the most important relationship in my life. What advice would you give to other aspiring producer/directors?
MICHELLE DANNER: Create a group a people that has the same mindset as you, and find the stories that are meaningful to you and the stories that the world needs to see and hear.
BEVERLY HILLS MAGAZINE: What is your directorial signature?
MICHELLE DANNER: To get great performances out of my actors. I never take that part of it for granted. To be the work has to do with the actors because they are the ones telling the story.
BEVERLY HILLS MAGAZINE: That's what makes a film great; the performances. With all this being said and done, have you discovered a personal purpose in what you do?
MICHELLE DANNER: Yes. My purpose is that whoever I come in contact with whether a student, collaborator, or artists all over the world that I get to touch in some way to give them something: a teaching, an insight…something that makes them feel better about themselves. I'd like to be able to continue being a teacher, to remind others what it's like to be human. My father showed me this in the way he lived. No matter who he interacted with, whether it was the grocery teller or someone on an airplane, he connected with them in a deep and meaningful way. It's important to be reminded to always be authentic and truly connect with people in the world around us.
BEVERLY HILLS MAGAZINE: Spoken like a true teacher.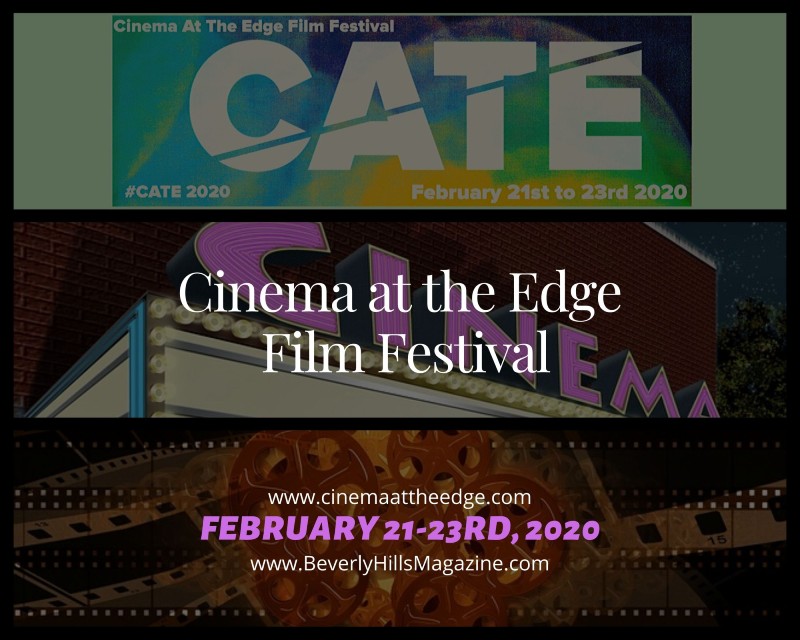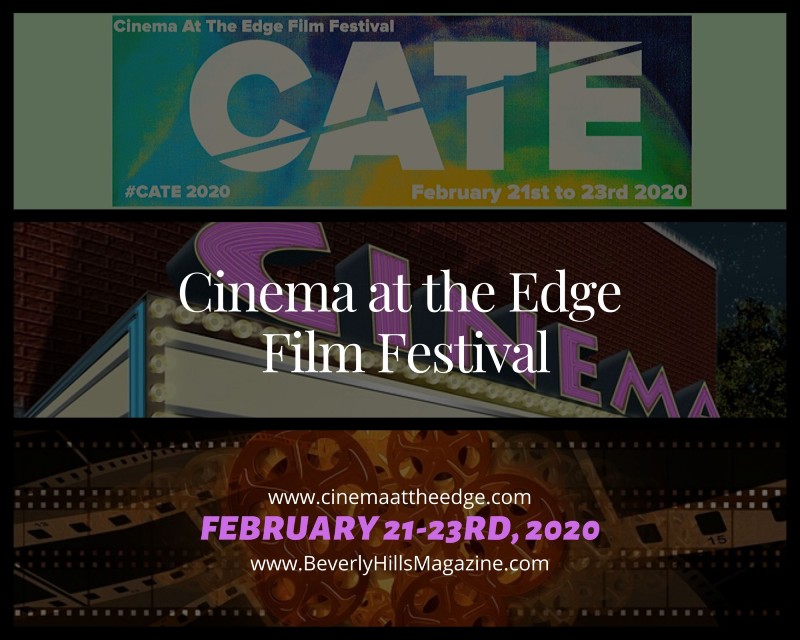 The legendary acting teacher and co-founder of the Edgemar Center for the Arts and the Los Angeles Acting Conservatory, Danner's also now well-established as a successful feature film director.  Her latest completed film, "Bad Impulse," is a psychological thriller about family secrets and modern technology, starring Sonya Walger, Grant Bowler, and Paul Sorvino. The film recently won Best Narrative Feature at the 2019 International Independent Film Awards and the Best Director Award at the 2019 Culver City Film Festival. Danner is currently shooting "The Runner," an action thriller and true-life coming of age story starring Cameron Douglas and newcomer Edouard Philipponnat as a troubled teenager forced to go undercover to expose a drug kingpin.
Danner also continues to run the boutique "Cinema at the Edge" film festival (scheduled for February 2020), and is currently preparing to direct a new one-person play, Bonnie Culver's "Norris," starring Anne Archer, based on the memoirs of the widow of writer Norman Mailer.
Simply put, there's almost no one in the business who knows as much about acting and success as Michelle Danner – and her continued success in multiple creative fields makes her one of the most successful women working in Hollywood today.