Meet the lovely Janet Zeitoun, a leading celebrity hair stylist, who has developed her own product line that is setting the new standard for what makes hair beautiful. Having been mentored by an expert consultant to Clairol, she learned how to be the best at what she does. From cut to color, and styling, she exercised her creative talent and it led her to become the personal hair stylist to Janet Jackson. As a woman of color, she listened to her own intuition, about what the market needs to truly meet the hair needs of her famous clients, and also the average girl next door. Let's learn more about this beauty Queen, so you can get the hair you've always dreamed of.
Beverly Hills Magazine: What is the 'Janet Zeitoun' hair philosophy?
Janet Zeitoun: To bring the best of what you have out! If it's curly, let's make it the best curly…If it's straight, let's make it the best straight hair. Whatever you've been blessed. Embrace who you are.
Beverly Hills Magazine: What makes a woman's hair beautiful?
Janet Zeitoun: The health of it. No matter how long or how thick your hair is, if it isn't shiny and healthy, and it doesn't move nicely. That's not good. Even if your hair is short, if it's healthy, then it will be beautiful.
Beverly Hills Magazine: Tell me about SOTAH (State of the Art Hair)?
Janet Zeitoun: Out of my own frustration trying to find a product that would make a difference on my own hair, I decided to create a hair care line. I would be traveling, and would try to find beauty products that worked, but I could never find a product that could change my locks. I would spend a ton of money, but there was never a difference. So I wanted to develop a product for someone who was seeking a product like I was seeking. These products are highly formulated and tested against almost all competitors to make sure we were a cut above the rest. The SOTAH Conditioning shampoo, for example, took 100 revisions to come up with the final product I have now. I wanted to create a product that gives immediate results.
Beverly Hills Magazine: What is the biggest hair trend right now?
Janet Zeitoun: There are many trends right now. People love to do intense colors. They are coloring their hair by lifting, and some of are opting for grey tones. It's beautiful but it can be extremely damaging to the hair. SOTAH comes to the rescue for these candidates.
Beverly Hills Magazine: How has God played a part in your life?
Janet Zeitoun: When I was 18, God gave me the vision for SOTAH, my hair care line and He revealed to me what it would do. This has taken many years to come into existence because our time is not God's time. There's always a reason in the timing of when things happen in God's plan. It wouldn't have worked then. Now I also see how the demand wasn't there then, but now the products are definitely relevant. I also had to learn and grow as a professional and as a woman, and I gained more experience. There is no way I would do what I'm doing without the Lord in my life. If you're quiet and patient, and you keep your eyes open; God will give you guidance and signals to let you know that He is always with you.
Beverly Hills Magazine: What are your best hair care tips?
Janet Zeitoun: Minimize the heat. Heat is the culprit to complete messing up your hair. Dial down the temperature, and use a thermal protector, but choose wisely because they can cause more damage. Use the SOTAH Shea styling cream if your ends look a little fray. It's great for men as well. It adheres the hair naturally.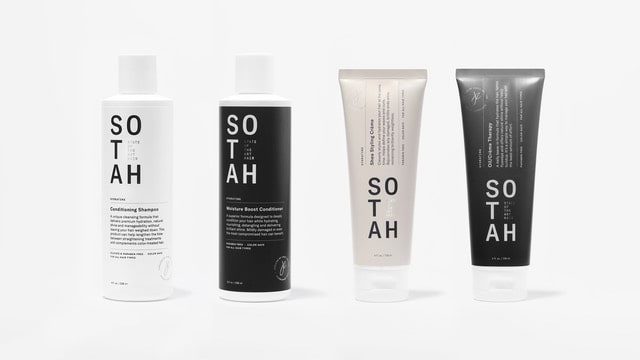 Beverly Hills Magazine: What makes a stylist great?
Janet Zeitoun:  It's being able to tune into the client, and bring their essence out. If someone's brings me a picture and it's a look or style that will not work for them, I'll say, "That's not you." Your hairstyle is about embracing who we are inside, and reflecting that on the outside.
Beverly Hills Magazine: What advice would you give?
Janet Zeitoun: Always does the best work you can do. Always look deep within yourself to be creative. God has given each of us or own unique path to follow to enable us to self-express and share our gift. You don't have to compete with anyone, and never be a copy cat. We are all original, and we need to express!
Beverly Hills Magazine: Have you discovered your personal purpose in what you do?
Janet Zeitoun: My personal purpose is to touch people through SOTAH. People are seeking something to be a better version of themselves. This inspires great gratitude. This is a way for them to embrace themselves, and be excited about their hair. They can set hair goals. It gives others awareness that dreams really can come true.
When it comes to beauty, it's true that it is only skin deep. True beauty comes from a humble spirit and a kind heart. Even in Hollywood, amongst some of the most famous faces, we have discovered a celebrity stylist to the stars who has remained true to herself and followed her God given dreams. Knowing full well the vision given to her from the LORD, is the one that will bring the most blessing to others and fulfillment to her soul.