Leading Vintage Ferrari specialists, GTO Engineering will be opening their doors for business this spring in Los Angeles. The grand opening will feature a fleet of vintage Ferraris that have gone through GTO Engineering's restoration process and/or service program. Guests will have the opportunity to view and discuss the skilled handiwork with GTO Engineering's Ferrari Classiche certified specialists.
Established in the United Kingdom in the 1980's, GTO Engineering has become a staple in the vintage sports car market.  With locations in Europe and the United States, the company employees a strong team of accomplished engineers with the depth of experience needed to restore classic Ferraris to pristine condition. Additionally, these specialists repair and race prepare every Ferrari model for use on road rallies, for competition, or for everyday driving.
Throughout the event GTO Engineering will hold a silent auction for custom-made cufflinks from GTO's very own accessory line GTO London. All proceeds will be donated to Children's Hospital Los Angeles, the largest pediatric hospital in Southern California that offers more than 350 pediatric specialty programs and services.
"Children's Hospital Los Angeles relies on local philanthropists in the community to support our programs and compassionate patient care," explains CHLA Associate Director of Special Events Laura Gatewood. "We are grateful to benefit from GTO Engineering's grand opening event and look forward to future partnerships with our new LA neighbors."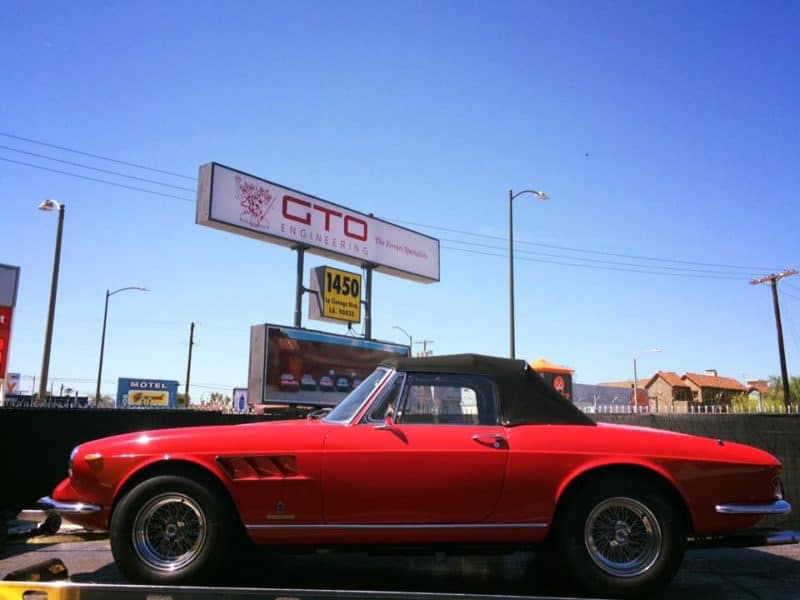 GTO Engineering is looking forward to expanding its services to West Coast vintage car aficionados and collectors. With classic automobiles increasingly being discovered as an asset class, GTO is ready to conduct inspections on behalf of potential buyers and sellers, and to offer advice to new as well as veteran Ferrari owners.
"We are thrilled to call Los Angeles home to GTO Engineering's newest full service and restoration facility," said Mark Lyon, GTO Engineering Founder. "Our customers across the globe own some of the most valuable and coveted classic Ferraris. They recognize the importance of preservation.  We are pleased about the role GTO plays in this area and we hope to create longstanding relationships with west coast car aficionados."
To learn more about GTO Engineering, please visit: http://www.gtoengineering.com/