You're living in Beverly Hills but you believe it's time to move on. Perhaps, you found a job which requires you to move to a new region and you're ready to adjust to your new apartment. But you're not sure about the residential options.
While you may find it tougher to find a residential area as marvelous as Beverly Hills, looking around is worth it. So, how do you find a place as luxurious and attractive as Beverly Hills with its upscale environment and a wide range of facilities?
We have some options that might give you a reasonable alternative to your life in Beverly Hills:
Jack London District
The Jack London District, or the Loft District, is located in Oakland, California. It houses the Jack London Square shopping and tourist area which provides you the high-end shopping you must be used to at Beverly Hills. There are gorgeous luxury apartments located in Jack London district that provide a similar life of luxury.
These apartments provide spaces to work, high-quality recreation options such as swimming pools, areas to hold parties and a gorgeous rooftop and lounge view of the Bay Area skyline. They're also located a few minutes away from nearby freeways and ferry terminals which means it's easy to access commercial areas.
Aventine Apartments
Aventine apartments are located in Fort Worth, Texas and provide the ideal luxury apartments for those who are looking for a slightly more affordable price. They have a sturdy brick exterior and a stylish interior which provides a perfect balance of both style and convenience.
These apartments also include high-end appliances, walk-in closets, and large bathtubs. You'll also find a a well-equipped fitness center. It even houses a theatre room and many other recreational opportunities.
Brentwood
Brentwood is one of the most affluent neighborhoods in Los Angeles. Located in West Los Angeles, the area is quiet and posh at the same time. It is home to San Vincente Blvd that has many upscale Italian restaurants and cozy cafes.
Additionally, the Brentwood Country Mart is an ideal retail hub for the entire family. Plus, you'll also see celebrities shopping at this popular spot! All in all, Brentwood will provide you with a perfect mix of luxury and peace.
Contact Maddison Estates To Buy, Sell, Or Build Your Dream Home!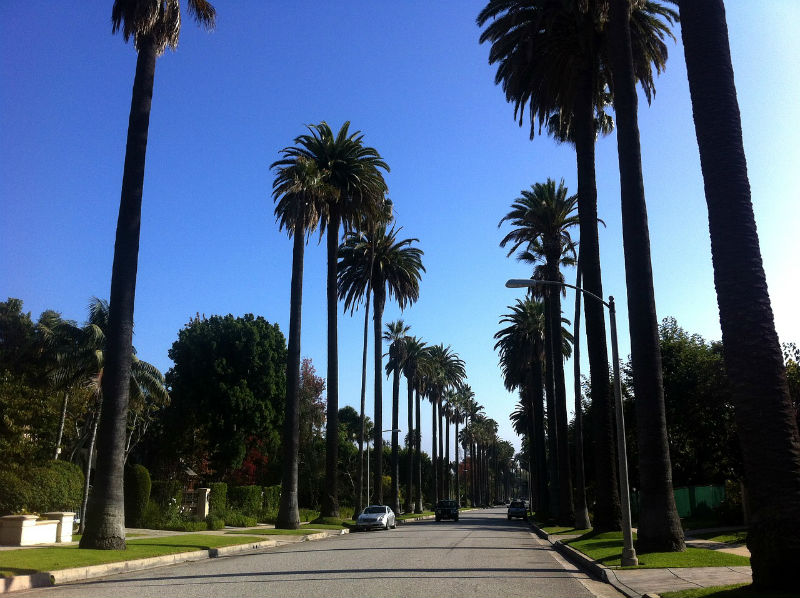 Bel-Air
We all know the well-known neighborhood of Bel-Air. Populated with celebrities and other elite in the entertainment industry, the area is much like Beverly Hills in this regard.
It's located at the foot of the Santa Monica Mountains with two splendid gates off Sunset Blvd leading to streets with lines of extravagant mansions that have beautiful expansive gardens. Bel-Air is also home to many luxury apartments such as Avanti apartments that feature much of the same upscale facilities as Beverly Hills.
Pacific Palisades
Another posh area located near the Santa Monica Mountains is Pacific Palisades. It's situated between the mountains and the ocean and so offers many apartments and homes with breathtaking views of the coastline. The Temescal Canyon has hiking trails for the adventurous while the Will Rogers State Beach boasts a bike path near the beach, nearly 22 miles long.
A major plus of this area is the climate which is much cooler compared to the inland areas of Los Angeles, especially during the summer.
Besides, Pacific Palisades is home to the Rivera Country Club, which is a high-end country club with various facilities for families and social gatherings. In fact, the club has been host to several important sporting events such as the U.S. Open and will host golf during the 2028 Summer Olympics. This makes it a truly exciting place to live in.