Hey friends! We are so glad you joined us and we have some amazing must-have products from fashion accessories to essential beauty products. Let's dive into this perfect gift list that you can get all for yourself, or you can pick and choose your favorite to buy as a gift for loved ones.
Tenth Street Hats
First of all, you will want to perfect accessory for all your global travels. Whether you're playing poolside or taking a walk, this is the perfect hats for every fashionista who knows true style. You will dazzle at the beach, or anywhere under the sun with the Scala Collezione big brim straw hat by Scala. Scala is a brand that has established itself as a trendsetting sartorial maven. Their hats may even be so delicately created as to be considered an inspiration. With UPF50, this crushable wide brim item offers sun protection and travel efficiency. This fabulous New Port hat style is available in Black, Coffee, Indigo, Natural, Toast, Turquoise, and White.
Chloe Sunglasses
Additionally, you'll want to get yourself a stylish pair of sunnies for your daily walk through life. Pictured above, you can see the unique shape of these cool shades that are perfect to rock with swimsuits or maxi dresses. You will adore these ultra chic Chloe Sunglasses that offer a 70's retro design bringing the essence of Jackie-O back to life. With round wire frames add bold attitude to Italian-crafted sunglasses outfitted with suave gradient lenses.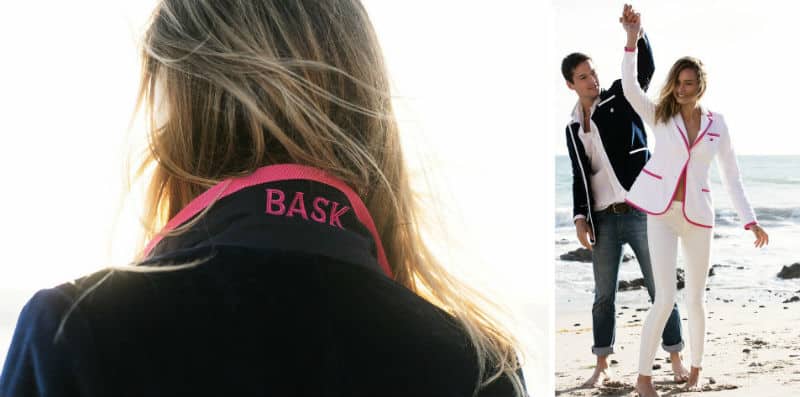 BASK Toweling Blazer
The BASK Toweling blazer is the ultimate companion poolside, at the beach or on your yacht. Birthed on the idea of sun, bottomless rosé, and refusal to look anything less than sharp, it takes you from the pool to cocktails seamlessly. Town & Country said "If Gatsby wore a coverup." Made of 100% fine Turkish Terrycloth, tailored fit, and grosgrain trim. Available in range of colors. This new fashion jacket is a must have staple in the closet of everyone who has a true sense of style.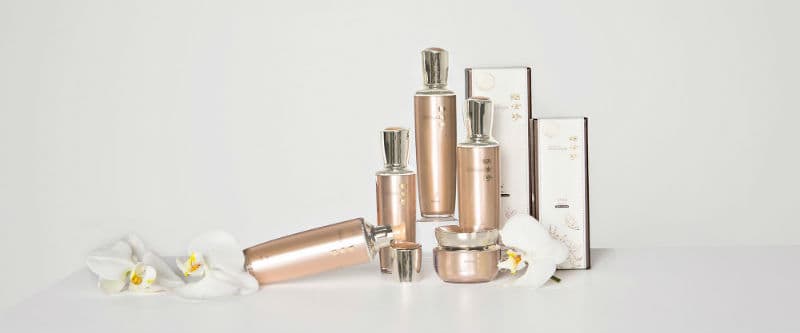 SMD Cosmetics' Inhyunjin Collection
With mistletoe and other powerful ingredients such as licorice root & Beta Glucan, SMD Cosmetics' Inhyunjin Collection combines Asian herbs and probiotics that work to deliver the most essential facets of skincare renewal: exfoliation, hydration, regeneration and radiance. Each product in the collection works to visibly reduce fine lines, wrinkles, dark spots and uneven tone. The Inhyunjin collection contains 35-65 powerful active ingredients in each formulation and is natural, safe, non-toxic & cruelty free.
Honestly Margo
Created with a purpose to inspire young girls and women, and make them feel beautiful at the same time, Honestly Margo products are made with good for you ingredients that are paraben-free. Many of the products are comprised of four ingredients or less, which emphasizes the "good for you" aspect of the beauty line. Their newest product is the Roller Girls roll-on lip gloss that leaves a beautiful crystal clear finish, and shows off the natural tint of the lips with a bit of pop!
Alexandra Jules
Alexandra Jules has been in the business of providing customers the highest quality jewelry at incredible prices. They source the highest quality stones and design custom heirloom jewelry and sell it directly to clients without the retail markup. With their collection of unique yet timeless pieces. They provide exceptional products at an incredible price. The chic and contemporary styling of Alexandra Jules 'Initial Necklace' makes it the perfect statement piece for everyday wear! Each initial is a substantial 3-inch letter, handcrafted in 18kt yellow gold and handset with a .33 carat baguette collection diamond.  The letter is suspended from a 16″ chain. Letters A-Z available. Available in 18kt yellow, white or pink gold.
Zincuta Ointment
Pronounced Zin-coo-ta, Zincuta Ointment is a speciality skin cream that brings relief and heals skin afflictions (chafes, burns, sun burns, abrasions, raw sores, insect bites, psoriasis, eczema, poison ivy, etc.). Made of natural ingredients of the purest forms. Zincuta skin healing ointment is formulated with various natural ingredients. Axungia: a type of soft fat that's used in medicine as an emollient. Styrax benzoin resin: this is a resin extract from the tree; it soothes and heal wounds. Beeswax: retains the skin's natural moisture to relieve itchiness. Slippery elm bark: minimizes inflammation and itchiness.
How Zincuta ointments for dry skin work: The burns/natural eczema/dry skin ointment has antibacterial and antiseptic properties which calm and heals a range of skin ailments. Apply a thin layer of it on the affected area and it will relieve soreness, soften, protect and promote healing.
Hollywood Silk Solution
These days it's not a hard sell to get people to add a little luxury to their self-care regimens, but sleeping on silk may have more benefits than just making you feel like the queen that you are.
Prevents sleep crease – we've all been plagued with pillow face at one point or another, sleeping on silk prevents skin pulling, which causes wrinkles.
Reduces bedhead – because of its low-friction surface, hair resists tangling and creasing throughout the night and can help increase your blowout.
Cooling & clean – silk is hypoallergenic and naturally resists fungus, dust mites, and mold. The fabric is also naturally cool to the touch so you can rest easy.
Keeps moisture in – silk can help keep moisture from leaving the skin throughout the night, if you're investing in an overnight mask, you better be getting your money's worth!
Sustainable – silk is a naturally occurring material, and The Hollywood Silk Solution works closely with suppliers to ensure that fair workplace practices are enforced and that only the highest quality materials are used.
Farmstead Apothecary
100% natural, organic, cruelty-free, vegan (excludes lip balm only), and eco-friendly products made only with a handful of simple, wholesome ingredients. Farmstead Apothecary's line of natural and organic bath and body products features Face Cream, Body Lotion, Lip Balms, Foaming Hand Soap, Face Wash, and more! Farmstead Apothecary uses eco-friendly packaging, including recycled plastics for their jars and bottles and recycled kraft paper tubing for their lip balms.
Dimensions Personalized Home Fragrance Box
Scent is the most impactful sense we have. It has the power to evoke deep emotion, enhance your mood, trigger a far beyond memory and reduce your anxiety. Scent is personal. So why do most people opt for generic options? At Dimensions, they believe in individual expression through scent to create memorable personal connections. In partnership with the world's top perfumers, and developed using sustainably sourced ingredients they deliver a tailored-to-you personal home fragrance box that you will love. Dimensions. Your Scent. Your story. Create your own scent today!
Hard Candy Fragrance
Of course, you'll want to perfect scent for all your feminine adventures! The Hard Candy Pink and Black fragrances offer a unique blend of floral scents that give the perfect feminine flair to every lovely lady. You will love the floral gourmand blend, juicy and divine scent that playfully teases and arouses the senses for an overdose of passion and spark. This is the perfect scent for a young woman who is fashionable and trend conscious. Her style is one of a kind and she walks with confidence. She's kind and friendly, and her true beauty is her inner beauty. No matter where she goes or who she's with, she shines her light brightly. The Hard Candy girl is outgoing and likeable. Everybody loves her, because she loves everybody!
PINK Fragrance and Body Mist is a fashionable fragrance that evokes freshness and warmth and exhilarates senses. Notes include: California Tangerine and Pink Passion Fruit, Fluffy Pink Peony and Sheer Jasmine, and Vanilla Sugar and Sensual Musk
BLACK Fragrance and Body Mist evokes a cool sophistication of sweet scents that leaves an endless trail of floral, fruit, and sugared notes. Notes include: Lush Kiwi and Juicy Mango, Quince Blossom and Vanilla Absolute, and Sugared Iris and Warm Amber.
OzNaturals Skincare
OzNaturals, a natural skin care line, that offers consumers effective and affordable products that combine the power of nature with the very best of science. OzNaturals has furthered their commitment to "natural" and the environment by utilizing a manufacturing system called Cold Processing, which includes its BioPreserve Complex, a more natural "clean and green" preservative compound. These products are gentle on the skin but tough on signs of aging. Get yours today!
Lux & Nyx Backpack
Fall in love with this stylish designer backpack that you can take with you wherever you go! It's unique and offers a variety of compartments for all your lady essentials. Each bag by the luxury designer is attentively handcrafted from start to finish by a family-owned artisan shop with 20+ years of experience. Purposely choosing to produce small batches of each product to ensure "limited edition" quality and exclusivity. The brand uses gold plated hardware for locks, latches and buckles which elegantly stand out in any crowd, along with their specialty material called Freedom Fiber™ leather. With the new collection being perfect for work, play, and fitness, Lux & Nyx is gearing up to corner the luxury lifestyle market at an unmatched speed. You will love it!
Brittanie Thyme Charcoal Powder
The drugstore teeth whitening kit is your go-to but the harm the chemicals cause on your teeth isn't much of a reward. You need a simple product that'll whiten your teeth safely and effective. Thankfully, Brittanie's Thyme Activated Charcoal Teeth Whitening Powder is the solution!
This powder is the only USDA certified organic teeth whitening powder – while also vegan, gluten-free, and safe for sensitive teeth. It's highly absorbent activated charcoal naturally removes stains without the use of harsh chemicals used in other whitening product. It also promotes good oral health by balancing the pH in the mouth and the use of spearmint essential oil will leave your mouth feeling fresh all day long – with proven results after just 3 uses!
For just $18.95, you can get back to that confident smile today with Brittanie's Thyme Activated Charcoal Teeth Whitening Powder!
Beverly Hills Lingerie
Beverly Hills Lingerie is a collection of carefully curated intimate pieces that embrace all the beauty womanhood has to offer. Founded by sisters, Joline Nehoray and Celine Nehoray, they strive to give a sense of purpose, femininity, and individuality, all while getting lost in a collectivistic culture in every piece. They help us redefine how we look, wear, and think about lingerie. In Beverly Hills Lingerie you will feel sexy yet elegant, and powerful yet humble.
Body Glide
Body Glide is a protective skincare brand that stops rubbing and friction in its tracks. The natural, non-greasy, water-resistant formula comes in an easy-to-use stick and stays exactly where it's applied. While hypoallergenic and made with plant-derived ingredients, this product is also safe for sensitive skin. Even dermatologists recommend this invisible protection for all of your fitness activities.
Skinny & Co.
Skinny & Co. believes you should never have to sacrifice health for beauty. Voted one of Oprah's top products for going green 2018, they make the ONLY 100% raw, sustainably sourced, small batch, chemical free, preservative free and handcrafted coconut oil in the world – full of active nutrients for your body – inside and out. They also have a gifting collection Tasalli as well!
Wax Rx
Wax Rx a professional-grade ear wax cleaning system that is safe enough to use in the comfort of your own home. With a super easy 3-step process, your earwax blockage should be a thing of the past in just one use. Now you can buy the same ear washing system used by doctors without the costly bill afterward. Avoid the expensive doctor's visit and cleanse your ears at home with the affordable Wax Rx Ear Wash System.
SENREVE Luxury Handbags
SENREVE is a luxury handbag line that believes beauty and versatility can co-exist for 21st-century women. Senreve was born when, as rising female professionals, founders Coral Chung and Wendy Wen, found themselves in search of the perfect luxury handbag. They were seeking something that was beautiful and feminine, but also versatile enough to keep up with their everyday lives. However, they discovered most designer bags didn't fully consider all of these needs, so they decided to take matters into their own hands. Now you get to enjoy these amazing and unique handbags for yourself or buy one for a friend!
C.O. Bigelow Freesia Candle
One of the brand's most popular perfume oils provided inspiration for this soft floral scent featuring a heart of Tart Quince, Jasmine, Pink Freesia and Tender Muguet. In honor of its feminine and uplifting power, C.O. Bigelow will donate 10% of all sales from this fragrant candle to The Breast Cancer Research Foundation (BCRF), a leading organization which fights breast cancer by advancing promising research around the globe.
Thesis Beauty
While warm temperatures and sunshine may leave people feeling relaxed, summer can result in your skin needing some TLC. With the changing seasons, this is a great time to pamper skin with intense hydration and restorative treatments. This skincare brand is perfect to restore moisture and a glow to your skin. Thesis Beauty, a vegan and cruelty-free skincare company that only uses premium all-natural and organic ingredients to create products that are truly pure and effective. Unlike other companies that advertise organic products, we use premium raw, supplement-quality ingredients, and their products NEVER contain synthetics or cheap fillers. You will love it.
OYE Swimwear
This fabulous swimsuit brand is here to provide the perfect gift for your jet-setting best friend, your sister heading on a tropical vacation, or even a treat for yourself and how hard you've worked this year!
OYE Swimwear,  the luxury swimwear collection from twin sisters Ayca and Zeynep Sadikoglu that since its inception in 2007 quickly gained an A-List celebrity following including it-girls Devon Windsor, Nina Dobrev, Diane Kruger, Eva Longoria, Kylie Jenner, Demi Lovato, and Jennifer Lopez, has an standout approach to both design and business that is changing the perception of swimwear globally. Get yours today!
VOCIER
The VOCIER dopp kit fits neatly into VOCIER's carry-on luggage Fast Pass™ pockets, allowing for rapid access and quick reinsertion at security checks, saving time and stress at the airport. These travel kit bags are perfect for your nighttime essentials. The kits will also help you move through security seamlessly as the kits have a clear viewing window and airline-approved transparent liquid bottles.
Nubian Heritage
Pamper yourself this Fall with Nubian Heritage's Goat's Milk & Chai Collection! Inspired by the softening rose and milk baths of Cleopatra, this modern interpretation will provide an at-home spa experience that leaves you feeling soothed and relaxed. The Goat's Milk & Chai Collection is formulated with rose extracts to soothe and hydrate skin, while the chai helps nourish the skin to maintain a more youthful looking appearance.
 As with all Nubian Heritage products, these products are cruelty-free and do not contain parabens, sulfates, phthalates, paraffin, mineral oil, petroleum, DEA, synthetic fragrance or artificial coloring.
Green Goo
Treat your skin with the nourishment it deserves. The high-quality, healing ingredients of Green Goo will nurture you from head to toe and it's safe for everyone in your family including your children and pets. It's literally food for your skin!  Each product is made with natural, organic, pure products and packaged in recycled containers. My favorite product is Green Goo's skin repair. The nutrient-rich blend of Aloe Vera and Vitamin E oils will nourish and improve your skin's appearance. Shop at Dillard's Now!  *Made in the USA
Dionis
Dionis products are packed with vitamins and minerals naturally found in Goat Milk that nourish, condition and leave skin feeling hydrated and revitalized. These vitamins and minerals have shown to help slow down aging, help the skin rebuild, add elasticity, and help retain skin moisture.
*Made in the USA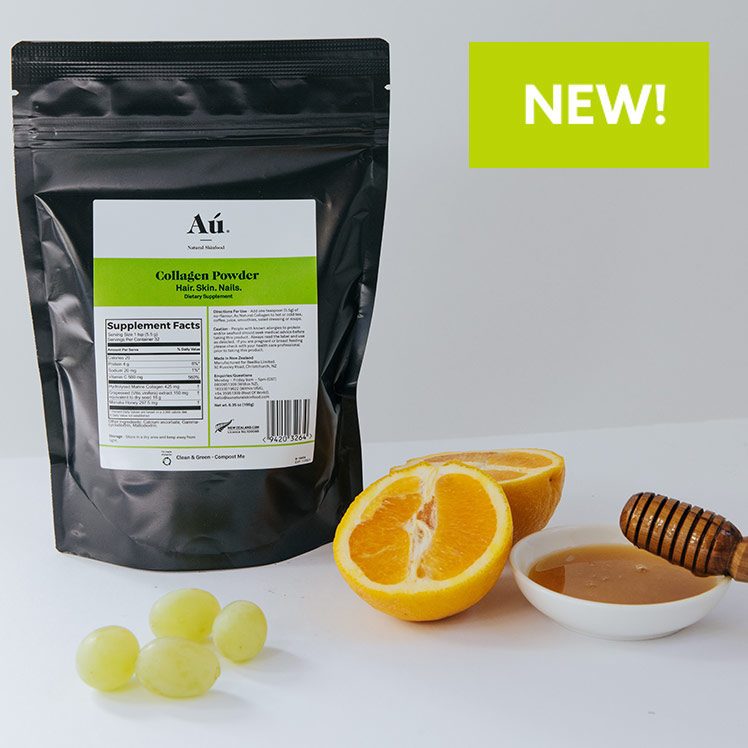 Aú Natural Skinfood
Next up is beauty products by Aú Natural Skinfood they don't call it just skin care. It truly is skin "nourishment", where skin super foods like star ingredient Manuka honey offer deep hydration and many more skin health benefits. (Manuka honey is a deep gold color and the "Au" in the brand name references the symbol for gold on the periodic table of elements.) You'll also find plenty of other natural ingredients native to pristine New Zealand like kiwi fruit. And besides its skin food formulas, Aú Natural also makes a mineral powder foundation as well as a collagen powder to accompany the topical skincare regimen.