Is there anything better than wearing a little black dress with the perfect matching accessories? This signature look has been recreated over and over again with countless dresses, shoes, and accessories. This fabulous black style outfit takes things to the next level with an astonishing Cucculelli Shaheen dress, Hermès clutch, and Jimmy Choo heels.
Embroidered Silk Dress
With any little black dress outfit, the dress is obviously the most important part. It's the main piece of the outfit that everyone's eyes are sure to be drawn to first. This lovely dress owes all of its credit to Cucculelli Shaheen. The dress is modeled after a mix of ancient armor and 1920's flapper styling. These two designs choices meld more beautifully than anyone might expect, as shown by the embellishments near the collar and running down the sleeves. This specialized design is truly what makes this dress stand out.
Of course, the adornments aren't the only thing that makes this dress unique. The outside of the dress is made of 100% silk, as is the lining of the dress. However, parts of the dress are made of a nylon/tulle combination. The body of the dress is made to have a slim fit. This contrasts beautifully with the large sleeve panels that flare out. All of these things help to give the dress a semblance of balance and elegance.
Embellished High-Heel Booties
No outfit is complete without a dazzling pair of shoes to complement the main outfit. In this fabulous black style, the best shoes to match this dress have to be these adorned black booties by Jimmy Choo fit the bill perfectly. Excluding the heel and decorations, the booties are made out of 100% leather, including the sole. One thing that you might not be able to tell just by looking at the picture is that the shoe is made in the open-toe style. The heels are also four inches tall, so these shoes are sure to give you a nice lift. Is there anything that could make these shoes better?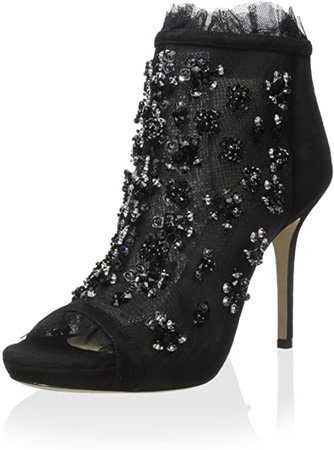 Crocodile Skin Clutch
What could make a better accessory to this outfit than a handsome black clutch? Of course, not any old clutch will do. This crocodile leather clutch by Hermès ticks all the boxes when it comes to style and refinement. This specific bag is about a foot long and almost six inches tall. This makes it the perfect size to carry your wallet and any small items you might need to bring with you for a night out on the town.
Final Thoughts
If you are looking to take the classic little black dress style and put a new spin on it, then all of the fashions in this look are sure to be able to help. So what are you waiting for? Dress up in one or all of these garments to be the best looking lady in sight on your next night out!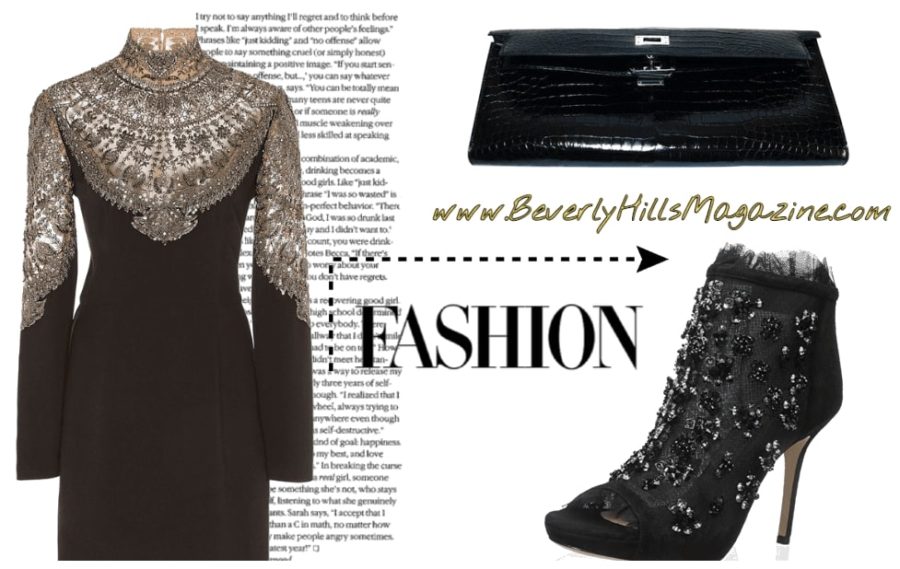 SHOP MORE FASHION AND STYLE NOW!!!