The city of Moscow, Russia has a rich story, full of both grandeur and struggle. With captivating architecture, celebrated cultural activities, and a city history unparalleled throughout the world, a vacation to Moscow should be on every traveler's bucket list. Nestled in the heart of the city, within the cultural and fashion district, The Savoy Hotel captures the memory of a Russian era long since passed.
Built in 1913, The Savoy Hotel was considered a technological marvel in its time. With elevators and in-room telephones, the hotel quickly became a favorite of the most revered writers, dancers, and composers of the age. In 2005, it was lovingly restored to maintain its historical significance while updating to include all modern amenities. It quickly became certified as a five star hotel and is now widely considered one of the best luxury hotels in the world.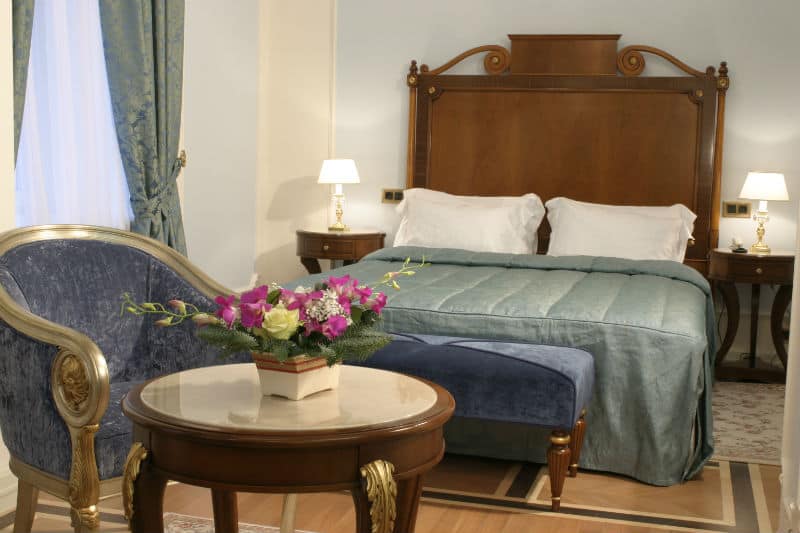 Decorated in the neoclassic style, The Savoy Hotel features 67 rooms and 11 suites. For guests seeking the most opulent vacation, a stay in the Savoy Grand Suite is a must. This three bedroom apartment includes a fully equipped kitchen, living room, study, main bathroom, and guest bathroom. It is elegantly appointed with classic furnishings and accented with modern touches. Guests of the hotel can are invited to use the sauna and fitness center. Salon services are also available.
Specializing in Russian and European cuisine, Restaurant Savoy is the epitome of fine dining. Chef Mukhortykh Roman combines his nearly 30 years of experience with new and old culinary techniques to elevate each dish. Cooked using an authentic, traditional Russian oven, there is no place better to enjoy classic Russian fare. But be sure to save room for dessert. The Restaurant Savoy is known for its decadent array of cakes. For a sweet tooth, they are not to be missed. Guests looking for a more casual experience would delight in The Hermitage Lounge, featuring a cozy atmosphere, complete with a fireplace and live piano music while you dine.
Additionally, for those seeking to combine business with pleasure, The Savoy Hotel has four conference rooms available which are able to accommodate up to 40 people. Each room is fitted with all the technology needed to make your meeting a success. The Restaurant Savoy can also be reconfigured to suit larger corporate events or banquets. The Savoy Hotel also excels in hosting weddings. With room decor that harkens to the romantic age of the Tsars, a Moscow destination wedding would be more than memorable.
Years ago, The Savoy Hotel earned the moniker, "The Legend of Russian Hospitality." Experience the Russian hospitality at this famed five star hotel. Become part of the legend, and enjoy all that beautiful Moscow, Russia has to offer.
Written by Kristina Kyrland
(Images Courtesy of The Savoy Hotel, Moscow)