As if success with the SR-series piston line isn't enough, Cirrus delivered nearly 150 SF50 jets since 2016. The SF-50 G2 was one of the most popular jets during the pandemic era. Now, Cirrus has introduced the newest model, the Cirrus Vision SF50-G2 2021. 
Performance and Handling
The Cirrus Vision jets went through a major upgrade in 2019. So, the 2021 model has an increased operating ceiling from 28,000 ft to 31,000 ft. The higher altitude and thrust capability have increased the maximum range to 920nm. In simple words, the new model can carry 70kg more payload than the previous models. 
The great thing about this luxury jet is that it is pretty easy to fly. So, if you have flown other jets before, you can easily fly it. 

Exterior
On the exterior side, the impressive thing about the aircraft is the V-shaped assembly. Moreover, the fuselage expands which makes it quite a spacious area. 
There is a split door that allows easy access to the cabin. The top rises and the lower one drops down with an inbuilt staircase. The pilot's seat can also slide back, which makes movement in the jet quite easy. 
Interior
The cabin of the Cirrus Vision SF50-G2 2021 is quite luxurious. Although the previous versions had a good interior, the 2021 model takes things a bit further. The jet is quite spacious from the inside and can carry up to 5 adults and two children. The seats are quite comfortable with headset connections and USB power ports.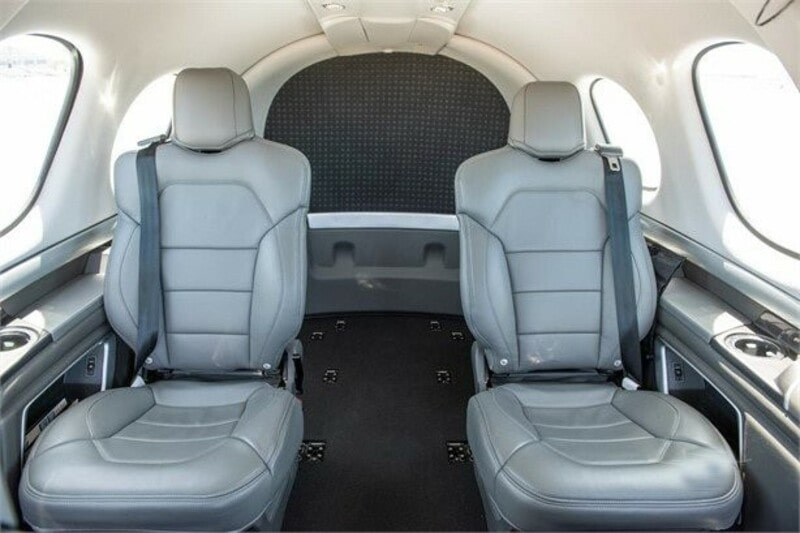 Infotainment
Cirrus Vision SF50-G2 2021 has a 22-inch In-Flight Entertainment (IFE), which has an HDMI that can be used for any video feed. Some other better and improved features of the G2 Vision jet are standard. Moreover, the features, like Auto-Throttle, Electronic Stability Protection, and Envelope Protection lead to a lower workload for the pilot. 
This Cirrus Vision jet has an amazing feature, known as the Safe Return System. This system is available for the pilot, just minutes after the takeoff. So, in case of an emergency, the pilot can push this button. After that, the jet automatically calculates a new flight plan and lands the jet safely. 

Price
The price of Cirrus Vision SF50-G2 2021 is around $2,980,000. For more information, visit the Controller website.
Just like its other products, Cirrus hasn't disappointed us with this new model. It is a unique jet with amazing design and technology. So, if you are looking for a tech-friendly jet that can fly the distance, you should choose the Cirrus Vision SF50-G2 2021.