Could 2018 form the biggest year for Rolls-Royce yet? That might sound like a massive title for one of the world's most renowned luxury automakers. But this year also happens to be the 93rd anniversary of the Rolls-Royce Phantom—quite possibly the most luxurious car ever.
Even back in the 1920s, this car created the ultimate source of luxury for any passenger. And even today, the title still remains. In fact, it's no wonder that the Rolls Royce Phantom still remains as the longest lasting nameplate in the automotive world. So, are you curious to see just how much luxury a car can provide in 2018? Then let's take a ride in the new Rolls-Royce Phantom VIII.

Rolls-Royce Phantom VIII Specs
According to Rolls-Royce, the Phantom VIII isn't the type of car intended to dominate the racetracks. But don't let that statement fool you. This exquisite beauty still harbors its own race car quality specs. Pop the hood, and you'll immediately find an impressive 6.75-liter V-12 twin-turbo engine. Overall, this motor will allow for 664 lb-ft torque and 571 horsepower. In other words, this is a fast car. As a whole, these specs will allow the 2018 Phantom VIII to race from 0-60 mph in a rapid 5.3 seconds—quite remarkable for a car built around luxury.

Interior­­—A Gallery Like Never Before
Are you ready to experience luxury like never before? Then open those coach doors and hop in the 2018 Rolls-Royce Phantom—this is one of the most comfortable rides you'll ever find.
First things first. The signature Rolls-Royce backseat offers luxury like none other. The adjustable seats with massage features will keep you relaxed for even the longest of rides. And if that's not enough, there's even a mini refrigerator for chilling any beverage of your choice.
As far as style goes, the Phantom VIII interior exudes elegance. The wood and leather accents create a stylish art-deco feel. In other words, this dream car still retains that 1920s essence but in a modernized fashion. As a whole, it works perfectly for such a beautiful car.

For more backseat fun, the display screens behind the front seats offer plenty of entertainment. And you can't forget about the convenient USB and HDMI ports for charging your mobile devices either. Overall, the Phantom VIII offers one of the most spacious and relaxing backseats you'll ever find in a modern vehicle.
Of course, the fun continues in the front seats as well. For starters, your eyes will immediately direct to Rolls-Royce's signature "Gallery" feature. This is really a sleek glass dashboard housing this cool car's infotainment system alongside commissioned artworks. So you can add your own personal flair to your gallery. The glass works especially great for keeping sculpts safe from fingerprints and dust. Thus you can rest assured knowing that your gallery features remain as pristine-looking as possible.
Lastly, Rolls-Royce offers 287 pounds of sound insulation throughout the car. So again, you can feel comfortable without those annoying breezing and buzzes from outside the car.

Exterior
It goes without saying that class and Rolls-Royce go hand-in-hand. And the 2018 Rolls-Royce Phantom VIII is no exception to the rule. Upon first glance, you'll immediately notice the angled and strong contours all around the vehicle. Yet, as a whole, this elegant car presents a pretty simple and minimalistic design—and this is definitely a good thing. Even the simple rectangle headlights add a stylish and dapper element to this dream vehicle. Add to this a two-toned paint scheme, and you're looking at one of the market's trendiest cars.

2018 Phantom VIII Price
Have you decided that this ultimate luxury is the ride for you? Then this Roll-Royce starts at an MSRP of $417,825.
Final Thoughts
There's no denying that Rolls-Royce's latest model creates the ultimate sense of luxury for any passenger. With one of the smoothest rides you'll ever find today, the 2018 Phantom VIII is sure to please anyone who prefers riding in the passenger seat. Of course, the specs are also impressive enough to satisfy those of us looking for a fast car as well. So at the end of the day, the latest entry in the Phantom series is sure to please car lovers of all types.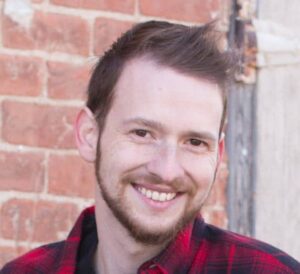 About The Author:
Joshua Gray is a writer and blogger who enjoys the finer and luxurious side of life. Little grabs his attention more than fast cars and trendy fashion/ designs. At the end of the day, he hopes his works and attitude can create positive changes in the world. To learn more, you can find him on Twitter @jdgGray
(Images Courtesy of Rolls-Royce Motorcars)