Have you ever wanted to drive a street legal Formula One car? Then Mercedes Benz is about to grant your wish with its latest AMG Project One. This cool car promises to be one of the world's fastest. And what better timing with AMG's 50th anniversary around the corner?
So it's no surprise that Mercedes-Benz plans to celebrate this benchmark with one of the most epic cars we've ever seen. So buckle up and get ready for some impressive specs as we take a closer look at the 2019 Mercedes AMG Project One.
The Specs
Take a look under the AMG's hood and you'll find some of the most impressive specs you'll ever see. As expected of the AMG name, Mercedes built this car with the racetrack in mind. But keep in mind that this car is fully street legal—so it goes without saying that this vehicle moves pretty fast.
To be exact, the motor of this dream car is pulled almost directly from the Mercedes Petronas Formula One car. So you can expect that roaring 1.6-liter turbo V-6 hybrid engine. Moreover, this motor is more than capable of producing some massive 1000 horsepower. To put this into practical words—this fast car will race from 0-60 mph in a short 2.7 seconds—that's faster than most hypercars on the market!
If that's not enough to generate some hype, keep in mind that the AMG engine will spin at more than 10,000 RPMs. And don't worry about the power of this engine weighing this beautiful car down. The AMG Project One is aiming for a super light 2,750 lbs weight. This will also allow for a turbulent jet ignition—making the AMG Project One the first street legal car to pull this off.
Interior
At the end of the day, remember that the 2019 AMG Project One is a race car. And as such, the interior is pretty minimalistic—which is a good thing since it allows for optimal performance. Keep in mind that this is a two-seater AMG—so you can bring a friend along for the fun ride if you prefer. Also, the microfiber steering wheel and seats allow for a sporty appearance and weight.
Exterior
Simply put—this car is beautiful. Afterall, the 2019 AMG Project One is modeled after a Formula One race car. So this means you'll find plenty of aerodynamic curves and contours for that sporty look.
Even the front grille offers a powerful appearance—which is only amplified with the AMG logo painted on its front. Move to the rear of this cool car and you'll find a performance-boosting F-1 exhaust. Also, you cannot miss the massive air intake on the roof—again, this feature truly assists in creating that powerful and regal appearance. And then there's that shark fin extending from the back of the AMG which really adds a unique and sleek touch to this amazing vehicle. And for some extra style, the lighting on the back illuminates that AMG logo perfectly so that all drivers will know you're cruising in one of the world's finest cars.
How Much is the 2019 Mercedes AMG Project One and When Can you Buy it?
 The MSRP for this alluring dream car begins at $2.7 million—which really isn't a bad price considering its top-of-class performance.
Mercedes only plans to release 275 AMG Project Ones. Sadly, if you wanted to get your hands on one, all of them sold out in April of 2017 (and don't feel bad, more than 1,000 customers wanted to buy one as well). Meanwhile, production is expected to begin in 2019.
The Bottom Line
All in all, the 2019 Mercedes AMG Project One will shape up to be a beast of a car—and that still feels like an understatement. Very few other dream cars on the market can even rival the speed and performance the AMG motor is already promising. Add to this a sexy design and the fact that you're driving a street legal Formula One car, and this vehicle quickly becomes a contender for the ultimate sports car.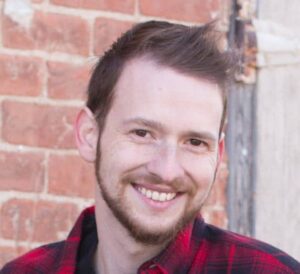 About The Author:
Joshua Gray is a writer and blogger who enjoys the finer and luxurious side of life. Little grabs his attention more than fast cars and trendy fashion/ designs. At the end of the day, he hopes his works and attitude can create positive changes in the world. To learn more, you can find him on Twitter @jdgGray
(Images Courtesy of Mercedes Benz )