Aston Martin is a brand that comes to mind when you think about luxury cars. Currently, the DBS Superleggera is Aston Martin's flagship grand tourer. The design of this Super GT mainly focused on comfort and refinement as well as raw performance. Read on to find out more about this car, which might be the best Aston Martin, at least until the company unveils its next masterpiece.
Specifications
This dream car has an incredible performance, which is a fast credit to the twin turbo 5.2-liter V12 engine. It has a 715 horsepower and can reach speeds of up to 211 mph. The car has super acceleration as it can go from 0 to 60 mph in just 3.2 seconds.
Note that, fast cars need good suspension, more cooling, and high-performance braking system. All these factors mostly result in a heavy car. However, this Aston Martin defies this physics. In fact, the Superleggera is Italian for super-light. Its design utilizes the finest and strongest lightweight materials.
The car brings out the best of the V12 engine. It has a rigid chassis, a one-of-a-kind double wishbone front suspension system, and a perfectly optimized multilink rear axle. The stability of the DBS Superleggera is ascertained by the track that is 20mm wider than the DB11 at the rear and 10mm wider at the front.

Luxurious Interior and Exterior Design
Aside from performance, the exterior and interior design define a luxury car. The exterior of the Superleggera is made from lightweight carbon fiber and aluminium in the body panels. These materials are crafted to make the car muscular and give it a sleek look. Like most flagship Aston Martins, this car has a honeycomb inspired grill with a hexagonal shape. The interior is even more elegant as it features Microsuede, and Bridge of Weir leather (a type of leather from Scotland exclusively used in high-end cars). In addition, the seats are hand-stitched.
Another component adding up to the luxurious interior design of the Aston Martin's interior design is its technologically advanced dashboard that is common in cool cars. First, the car has a keyless ignition system. Then, the dashboard has a central LCD display for GPS and entertainment. It includes a satellite navigation system, Wi-Fi, audio, and a 360-degree wide camera with parking assistance.
Fair Price
According to the manufacturer's website, the price of this fast car starts from $304,995. The price, of course, does not include taxes, delivery, registration, and extra accessories. Speaking of accessories, options include carbon fiber enhancements for the exterior, covers for care and protection, alloy wheels, and a personalized interior. Considering that it is the most powerful regular production Aston Martin supercar, the price of the DBS Superleggera is relatively fair as found in a car magazine.
Final Thoughts
 Without any doubt, the DBS Superleggera is at the top of Aston Martin's production. It is the right balance between aesthetics and performance; it is a beautiful car with unequivocal strength. Therefore, if your dream car is a high-performance coupe, the 2019 DBS Superleggera is a good buy.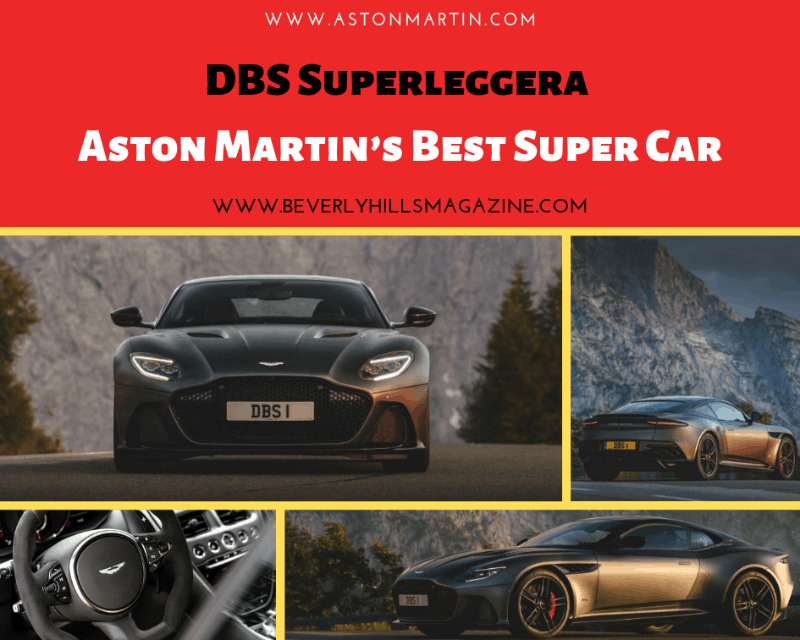 (Images Courtesy of Aston Martin)