Gentlemen, looking for a cool new style that makes you look like a fashion model but too cool to care? These simple fashion finds will make you stand out from the crowd with this cool style for men. Let's get one thing straight, fashion for men today has taken casual looks and dressed them up. Long gone are the days of basic white tees if you want a fashion model style. Opt instead for a collared white shirt by Tom Ford complete with a silk tie and modern cut.
This duo-tone black and white ensemble is a sleek choice for mod city looks. Small collar, long sleeves, and buttoned cuffs with slim fit will look great on any body type. Choose from one of these must have fashion cufflinks that every man should own. The silver Superman cufflinks are a fashion favorite or the Rag & Bone pair with sword and lion logo detail.
For more casual  styles for men, select this ever so cool fashion favorite black polo shirt by Polo Ralph Lauren. The button and detailing will give your style that fashion world vibe that everyone loves. Complete this must have style for men with one of these slick and smooth fashion style jackets that will definitely make you look like you belong in a men's fashion magazine.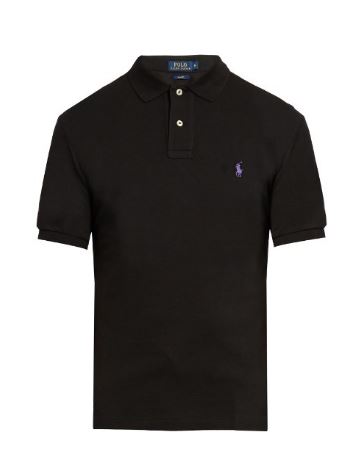 One of our favorites is this ultra cool bomber jacket for men. Rick Owens expresses his disruptive aesthetic with this black shearling bomber jacket. It's crafted in Italy features a distressed panel at the back and is framed with a ribbed collar cuffs and hem. The fit runs true to size and it has a silver-tone metal two-way zip.
Or opt for this earth tone tan jacket from Ralph Lauren. This canvas utility jacket is a very cool men's style piece that can be worn time and time again. What are you waiting for?!…Get this men's fashion look today.
SHOP MORE STYLE FOR MEN NOW!!!

Watch the Versace Spring/Summer 2013 Fashion Runway Show for The Hottest Styles for Men: