Who doesn't want to drive a nice car that is smooth and luxurious? And is there anything better than rolling down the window and feeling the wind in your hair? For most successful women, cars are more than just a practical tool. They can help them look great when out and about, and can show everyone that you mean business.
It's not just any type of car that will help to enhance your style and reputation, though. You will need to be behind the seat of a luxury car. If you think it's high time you spoiled yourself to a new auto, here are some of the best deluxe cars out there right now for successful women.
BMW 7 Series Saloon
There is no fancier car than a BMW! If you are planning on traveling with lots of luggage, then the BMW 7 Series Saloon is the perfect car for you. It's very spacious, yet its large size doesn't make it cumbersome to drive. In fact, you will find that this auto is extremely nimble and easy to handle. When it comes to gas consumption, this car is very economical. So, you won't need to remortgage your house whenever you need to fill the tank!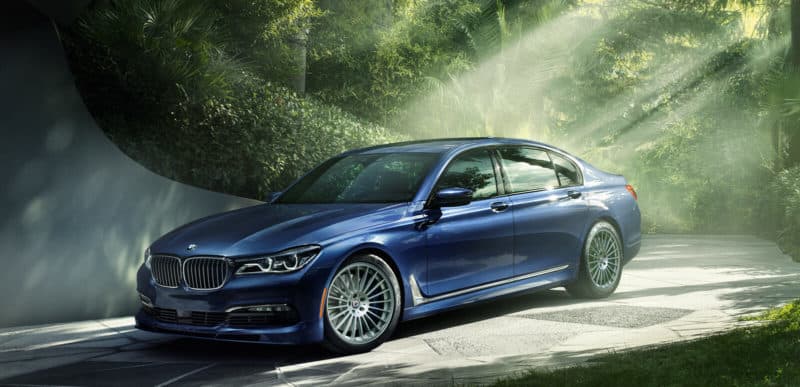 Audi A7 Sportback
It's always necessary to carry emergency equipment in your car at all times, no matter how compact the model may be. Tool Nerds looked at mini jump starters and it looks like these will easily fit into an Audi A7 Sportback. Even though sporty cars often offer very limited inside space, this car is surprisingly roomy. It'll be very easy to pack a lot of luggage and all those essential items in the trunk!
Jaguar XJ
Any Jaguar will look attractive in your garage, but the XJ is one of the best models available at the minute. The Jaguar XJ features an aluminum chassis, which makes the whole vehicle entirely lightweight. And that makes for some very smooth driving! Inside the car, you might find it quite compact. If you do need extra room, you can always upgrade to a Jaguar XJL, which features extra legroom and a slightly larger trunk.
Bentley Mulsanne Saloon
The Bentley Mulsanne Saloon offers everything you would ever want from a luxury car. A stylish design, comfortable interiors, and all the latest tech. As it's a Bentley, it also feels absolutely luxurious as you handle it. You can be sure that you are getting absolute perfection when you buy a Bentley! The engine can kick out some energy whenever you need it, but this super slick care is ever so easy to drive you probably won't notice! There's no wonder why everyone regards Bentley's as a timeless car!
There are lots of luxury cars out there, so there is no way anyone will not find something that they like. Hopefully, this blog post has given every buyer some great food for thought. If you are ever unsure about which car to go for, you can always speak to your local car dealer.