Listen up all you beautiful fashionistas out there! This is an entirely new take on a classy Givenchy style with this one of a kind little black dress.
You'll adore this stunning Givenchy short dress crafted from cotton and features a round neck, a short length, transparent knotted sleeves, pleated ruffles on the waist, sleeves, the neckline and hem and a lavallière collar. This style offers an instant femininity to your evening look, and the flow of the fabric will bring out the sexiness of your legs. This is a perfect dress for dinner dates or dancing all night long.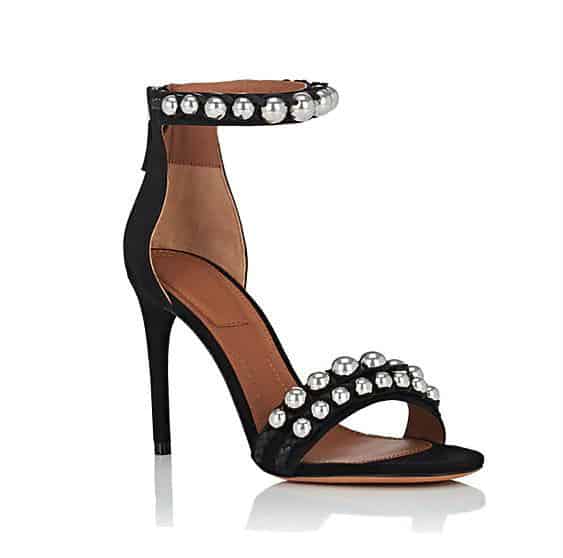 We paired this fabulous sexy black dress style with these very classy ankle strap Givenchy high heels for women from one of our favorite designers. These striking black Annie sandals exude elegance with their dazzling rhinestone strap. They feature an open toe, an ankle strap with a side buckle fastening, a high stiletto heel and a branded insole. This 'Annie' design exudes Hollywood glamour and is sure to be a red carpet favorite among Hollywood stars. Fashion is all about being unique and one of a kind. Add these shoes to your collection today and you'll know what I mean.
Then complete this simple sexy style with this metallic leather with canvas lining and made in Italy pouch purse by Givenchy. It's an understated piece that will bring out shine of the rhinestones in your high heels, while tying the whole ensemble together into one breathtaking simple sexy style.
SHOP MORE GIVENCHY STYLE NOW!!!