Step into the world with this classy colorful style! It's all about being bold and making a fashion statement that says confidence and charisma, and with this fun look now you can. Fall in love with these color this season. This ensemble offers the perfect color combination of black, turquoise, pink, white and shades of blue. All of our favorite colors! Bold colors are fun and flirty and are best worn for casual social events or for day time gatherings with friends.
We love this fashion and style with a classy Michael Kors halter blouse. Show off your feminine shoulders and arms with this beautiful top that is perfect for this fun and flirty look. Turquoise is a color that exudes calmness and peace, so be sure to wear it often. Every fashion magazine will agree that wearing bright colors is always a winning style. Of course, we also always love the traditional black style that exudes a powerful vibe of confidence for every woman. You can wear the halter top with a pair of turquoise blue toned Victoria Beckham pants. They are extremely comfortable, and fashionably perfect. You will adore these wide-leg silhouette and drape. They are the perfect pants for any occasion.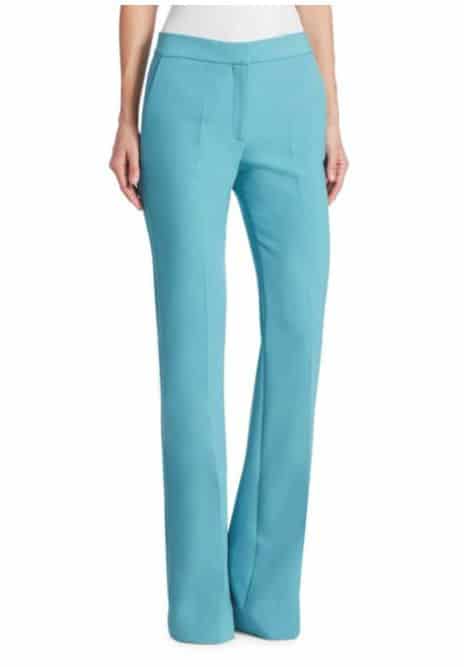 The best part of this colorful fashion magazine style ensemble is the great accessories of bright colors to bring it all together. We adore these Giuseppe Zanotti strap heels in powder velvet. They are open toe and absolutely stunning with these pants.
Finally, you'll want to get this turquoise leather handbag by Salvatore Ferragamo that is the prettiest pastel color we've ever seen and of course, it matches perfectly with this amazing fashion model ensemble.
It adds the finishing touch of sophistication to this fashion magazine must have colorful style. Be bold in your color choices. God created color for us to paint the canvas of our life with!
SHOP MORE COLORFUL STYLE NOW!!!