Get this super sexy leather style that is full of class and grace too. We fell in love with this sophisticated take on your classic button-down. L'Agence's blouse is exquisitely tailored from black devoré velvet with an intricate paisley finish
Pair an elegant silk blouse with the ultra slim Akris Punto leather pants. Leather is back, and better than ever. These trousers are sexy and sassy, and will hug your hips perfectly; showing off your curves in all the right places. Every major designer has some signature leather piece in their collection this style season. It's the fashion magazine favorite on the runways around the world, and every fashion model has fallen in love with leather all over again, and you will too. Get these stylish leather pants now.
Then match this ensemble with these absolutely stunning Gianvito Rossi strappy high heels. They are perfect for this outfit, and make a very bold fashion statement. You can opt for a duo-tone pair or a solid black, whichever your prefer.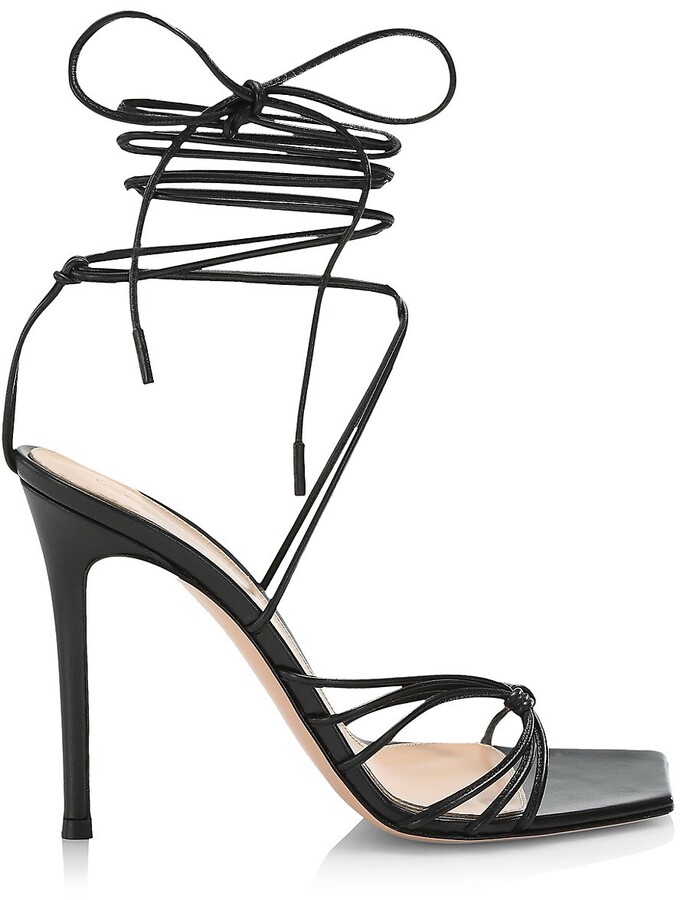 Complete this fashion magazine look with this classic Tory Burch Handbag. It ties in the nude tones of the entire outfit, and gives you classic fashion model leather style.
SHOP MORE LEATHER STYLE NOW!!!